After working consistently for a week, we all eagerly wait for Sunday to make the weekend scintillating as it is a rare day we get off from the busy client meetings, boring presentations, and exhausting office activities. Unlike every day of the week, Sunday is an extraordinary day that helps in relieving the tedium of Life. To make the Sunday exciting some people choose to plan an excursion. While some people choose to stay at home with family. Sunday gives an opportunity to sit back at home and have a heart-to-heart talk with all the members of the family. Having lunch with the favourite people adds more gratification to life.
Are you confused about the Sunday lunch recipes? Do not stress out, here is the list of ideas that will surely make your Sunday a fun day. Sunday is all your day makes it special by savouring tasty and spicy Indian food. Impress your people by serving these delectable and healthy lunch recipes. These lunch ideas will invoke the never-ending craving and are going to drive you crazy.
1. Paneer Butter Masala
What would be more thrilling than savouring the spicy dish prepared using butter and cheese cubes? The aroma of the spices used to prepare this delectable dish enhances the taste and craving. Paneer Butter Masala is a popular Indian dish that is found on almost every restaurant menu. The paneer butter masala goes well with the butter naan and lacha paratha.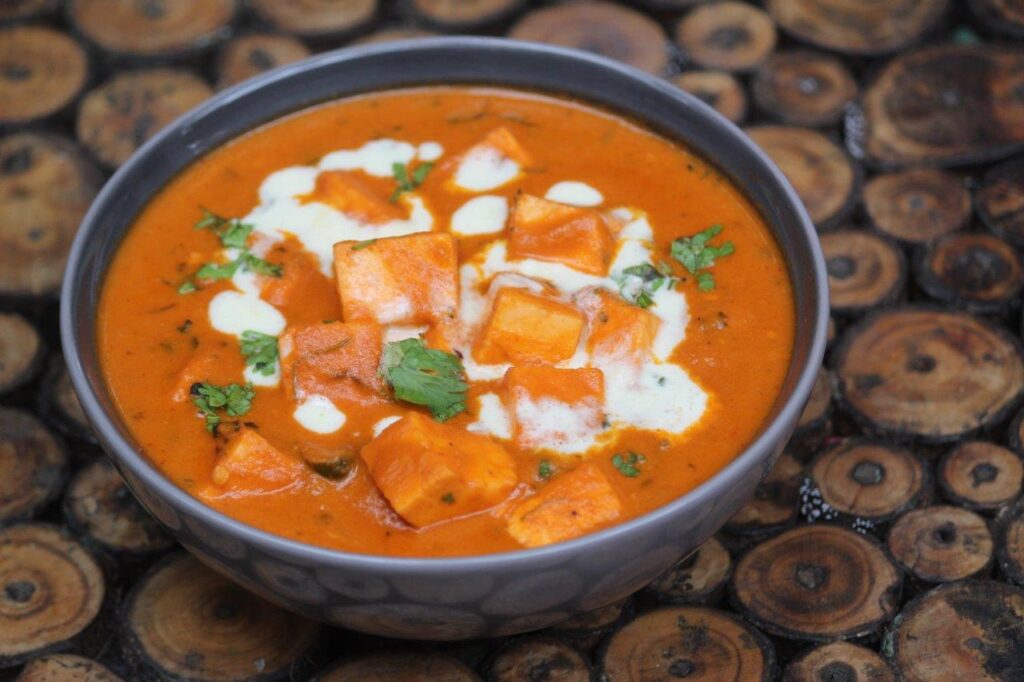 2. Mutton Biryani
Originated in Hyderabad, Biryani comes in numerous variations but the mutton biryani is more popular among the Indians. The mutton biryani is a complete recipe that satiates the Sunday lunch pangs. Flaunt your culinary skills by preparing this yummy lunch recipe.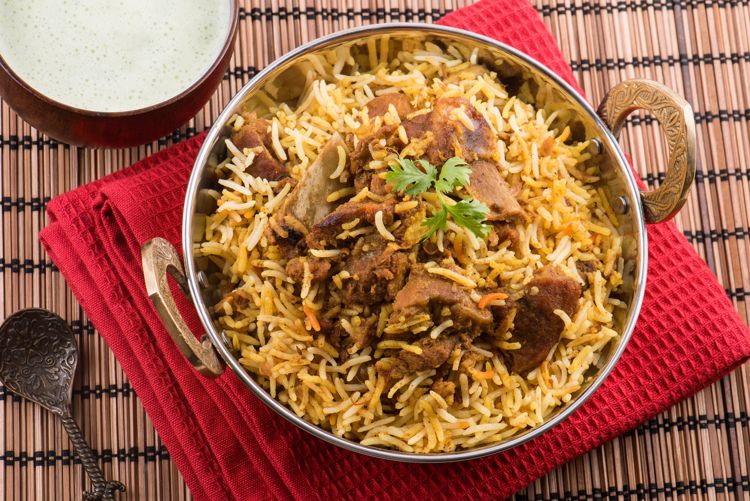 3. Cheese Loaded Sandwich
Instead of spending hundreds of rupees in ordering the food online become your own chef and prepare this lip-smacking cheese-loaded sandwich. A cheese-loaded sandwich hardly takes fifteen minutes to come to your platter. It tastes better with the chilly tomato sauce.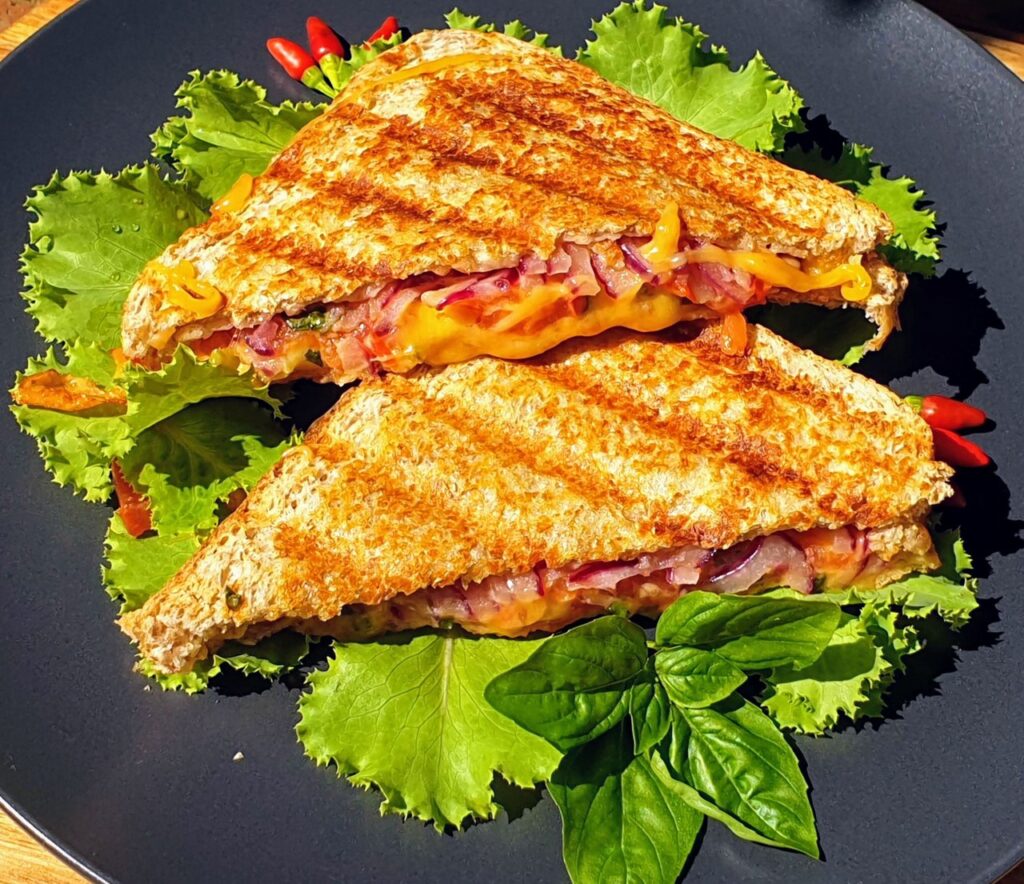 Read More – Try Out 10 Popular Lip-Smacking Indian Snacks
4. Vegetable Pulao
If you happen to be health-conscious and loves to savour a healthy meal, then vegetable pulao is the best option for you as it is cooked using healthy veggies and tangy spices. The recipe for vegetable pulao is simple and gives you the liberty to add veggies of your choice. So, what are you waiting for?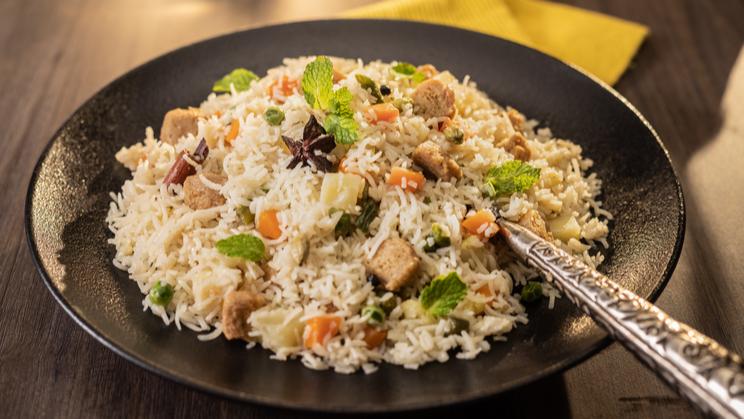 5. Chana Masala
The popular Punjabi dish has received admiration from all the corners. Chana masala is a healthy dish cooked using chickpeas and a blend of fragrant spices. The coriander spread over the dish makes it even more exceptional. The chana masala is served with cumin rice, wheat loaves, and naan.
6. Aloo Gobi
While the recipe for aloo gobi is ordinary but the taste is beyond words. The popular Indian household dish is a combination of roasted potatoes and cauliflower. Aloo gobi is an ideal lunch recipe when you feel too lazy to spend an hour cooking.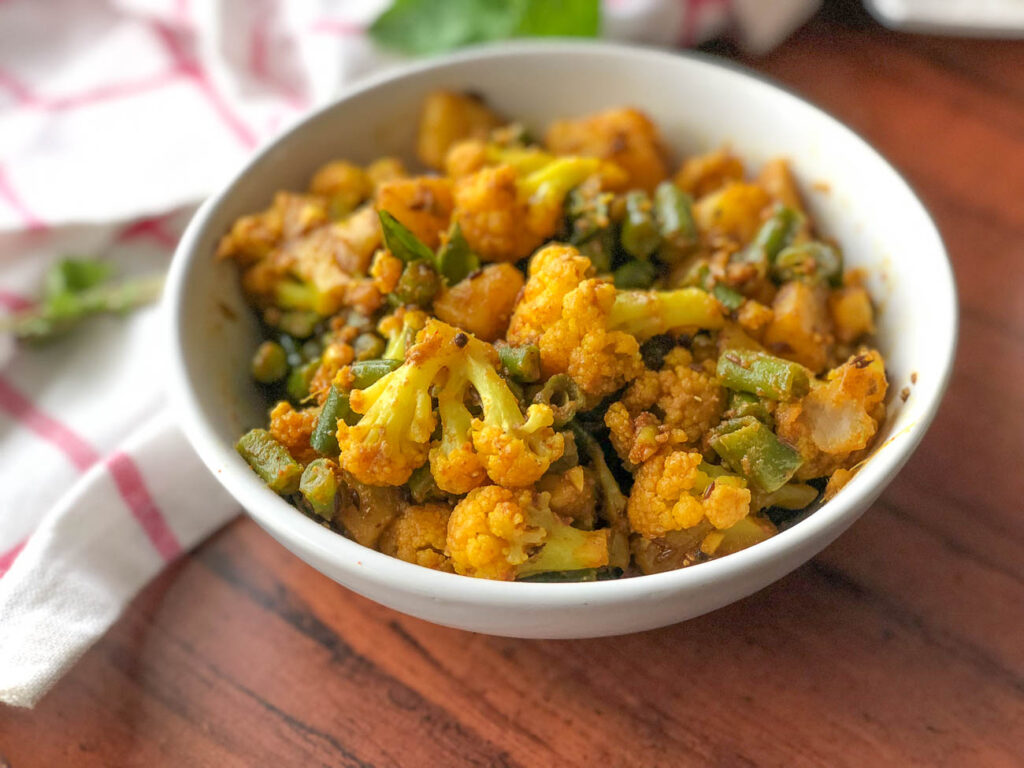 7. Onion Capsicum Pizza
Well, Sunday is a holiday for all the members of the house. Even children want their Sunday to be amazing and filled with fun. To make Sunday more jubilant try out the homemade onion capsicum pizza packed with lots of tangy seasonings. Garnish the pizza with grated cheese and spicy toppings.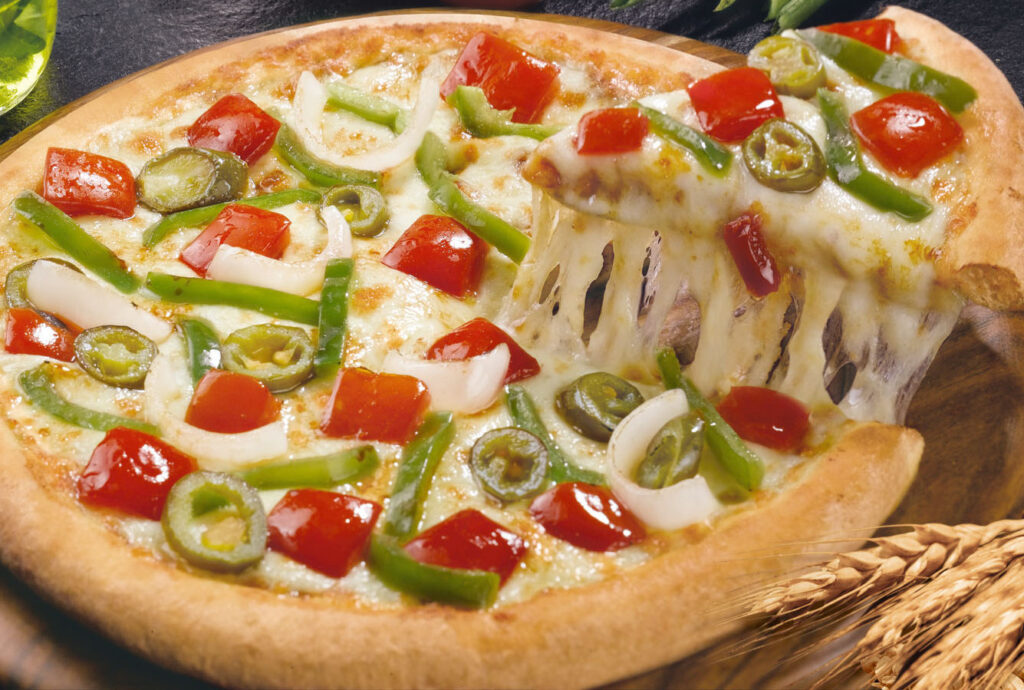 8. Mexican Tacos
Bring the Mexican cuisine home by making this delicious taco. Mexican tacos are nothing but a simple tortilla stuffed with veggies and cheese. You can use flatbreads instead of tortillas to prepare this mouth-watering dish. Make your weekend meal memorable with these tangy yet tasty Mexican tacos.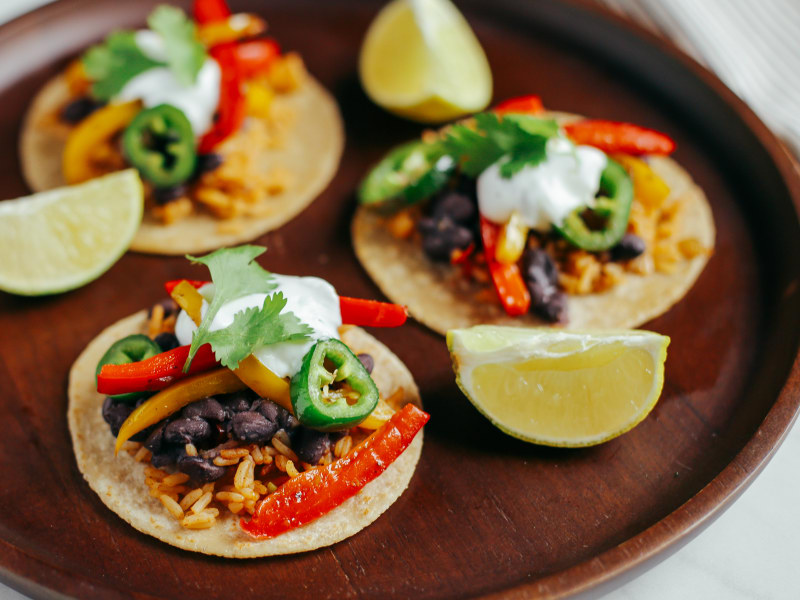 9. Veg Thali
Veg thali is a soulful meal that consists of an assortment of Indian cuisine. It is a wholesome platter that has dal, sabzi, puri, and sweet dishes. It is an ideal lunch or a brunch meal too. Veg thali is a platter assembled with lots of Indian dishes. The complete platter is enough to satisfy your hunger pangs. The ingredients used to prepare this wholesome thali are easily available at the kitchen pantry.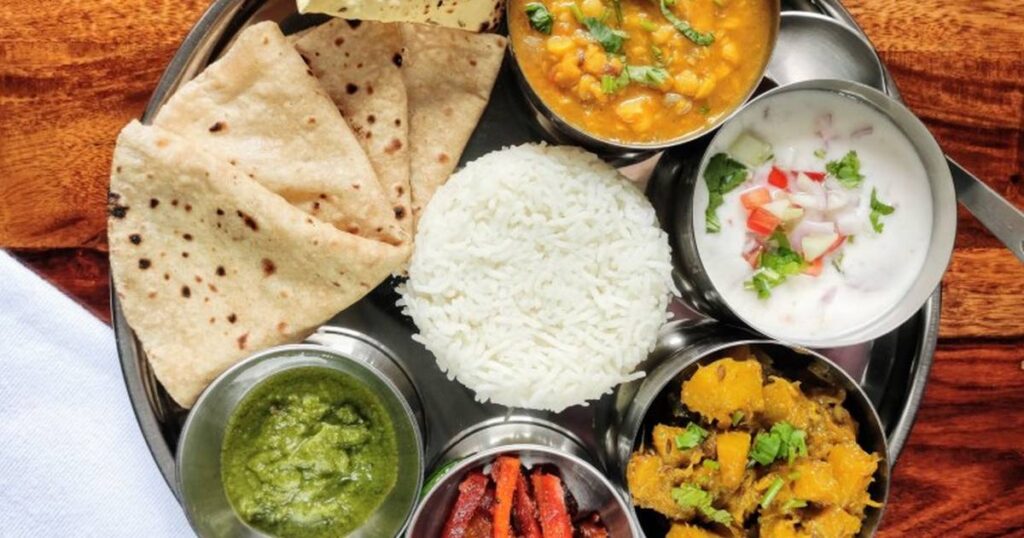 10. Dal Makhni
The thick creamy gravy combined with simmered lentils and kidney beans is a Sunday dream that can become reality. Dal makhani is a popular North Indian dish cooked using aromatic spices and roasted onions. The tomato puree used to bring the thick consistency of the gravy amplifies the taste. Dal makhani goes well with the wheat loaves and butter naan.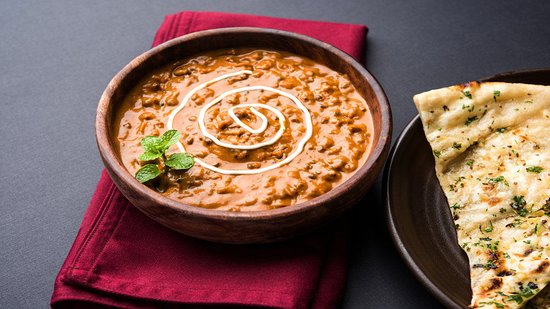 The above-listed recipes are going to activate your Sunday lunch craving. Turn your boring weekend into fun by savouring these staggering recipes. Although Sunday is a special day it can be turned amazing with delectable lunch recipes.