Popular Lip-Smacking Indian Snacks
India is a land rich in scenic beauty, heavenly mountains, and enamouring lakes. Besides all these, India is popular for its delectable snacks and food. Along with diverse cultures, India has a wide range of mouth-watering snacks. Every Indian region contributes a distinguished taste and flavour.
Be its wedding, college functions, house warming party, each celebration appears to be incomplete without snacks. Whenever we go to an event, the first thing we look for is a snack. Indian people love to serve their hospitality to their guests and firmly believe that the guest is equivalent to God. Indian people put all the formalities beside and serve their hearts out with savoury snacks and food.
When the monsoon is at its peak and rain refutes to stop, we love to enjoy the rainy season while having our snacks. Our tea time appears to be incomplete without a snack. Indian snacks are not only tasty but also nutritious as we add lots of natural spices to our snacks. These spices enhance the taste and make our snack even more sumptuous.
From North to South and East to West, every state has some distinct snack to offer to the lovers of food. Without wasting further time, let's have a look at lip-smacking Indian snacks.
1. Samosa
Samosa is one of the most renowned snacks in India. It is found in almost every Indian street. The triangular-shaped samosa is made using flour and deep-fried in oil. Samosa is made using potatoes and fried onions tempered with condiments. While potato is the most common filling sometimes it is filled with cheese, pasta, etc. People of all age groups love to have samosa in their tea time. 
2. Pav Bhaji
Pav bhaji has its origin in Maharashtra but its popularity is not limited. Pav bhaji as the name suggests prepared using lots of veggies (bhaji )and cheese. The heavenly combination of pav and bhaji is eaten across India. Those who love to have healthy snacks can surely include pav bhaji in their snack time. Pav of the pav bhaji is roasted using butter and red chillies. Pav bhaji is commonly served with green chutney and salad.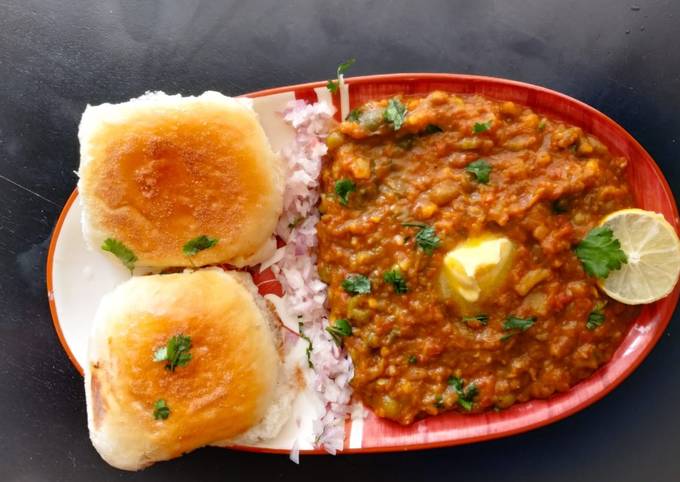 3. Paneer Tikka
For cheese lovers, paneer tikka is nothing but heaven. Paneer tikka is prepared using lots of healthy vegetables such as onion, capsicum, and mushroom. All the veggies are aligned with paneer and grilled on the low flame tandoor using a skewer. Paneer tikka is commonly accompanied by tomato sauce and soya sauce.
4. Momos
While momos have their roots in Tibe it is savoured across the globe. Momos are one of the most popular street food in India. Momos are dumplings steamed in the steamer and filled with lots of veggies. Its filling is limitless, it can be filled with cheese, pasta, Maggi, and sometimes, meat. The spicy red sauce enhances the taste of momos.
5. Bhajiya
Bhajiya is the most common tea-time snack of Indian people. While it is popular street food, it is prepared in almost every Indian house. Bhajiya can be made using any vegetable such as potato, onion, cauliflower, spinach. The recipe of bhajiya is easy and can be prepared within a few minutes. If you are a beginner and want to try out something new, then you can definitely begin with bhajiya.
6. Khaman Dhokla
One of the famous Gujrati snacks, Khaman Dhokla is made using gram flour and tempered with mustard seeds. Khaman Dhokla is usually garnished with coriander and green chilli. Khaman Dhokla is the oldest and traditional Gujrati snack.
7. Kachori
The potato-stuffed kachori makes everyone crazy with its taste and softness. The kachori is the most loved Indian snack that is prepared using flour. Satiate your tea time snack craving with kachori and make your day playful.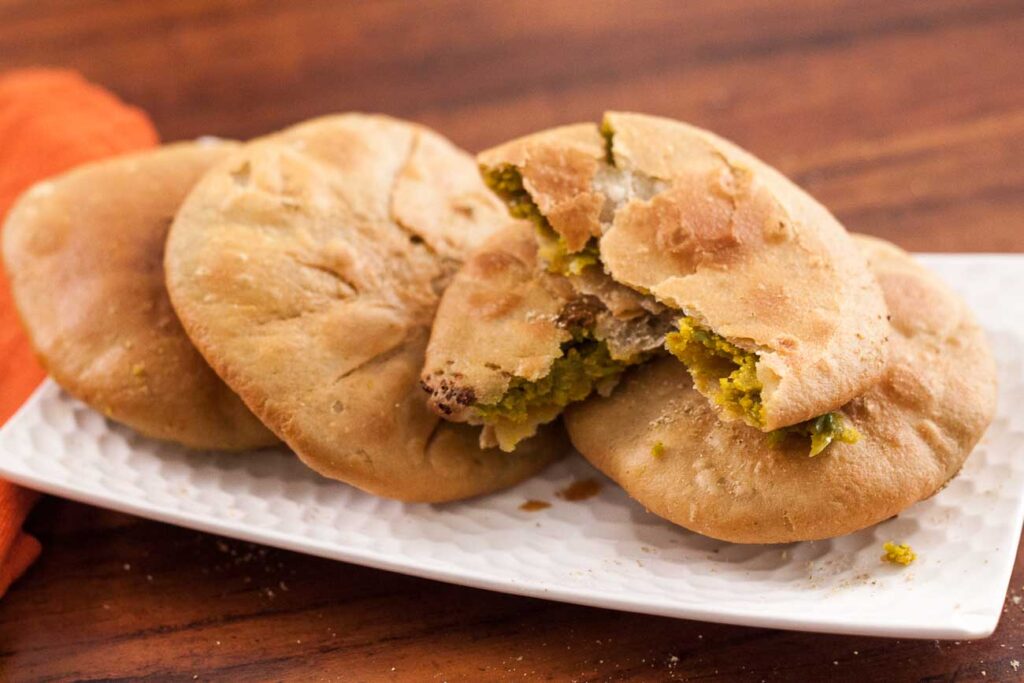 Read More: Easy to Make Breakfast Recipes in 30 Minutes
8. Veg Frankie
Veg Frankie is one of the most loved roadside snacks in India. Veg Frankie is nothing but a wheat loaf filled with healthy vegetables and herbs. Whenever you run short of time and want to try out something exciting then Veg Frankie can do your work very well.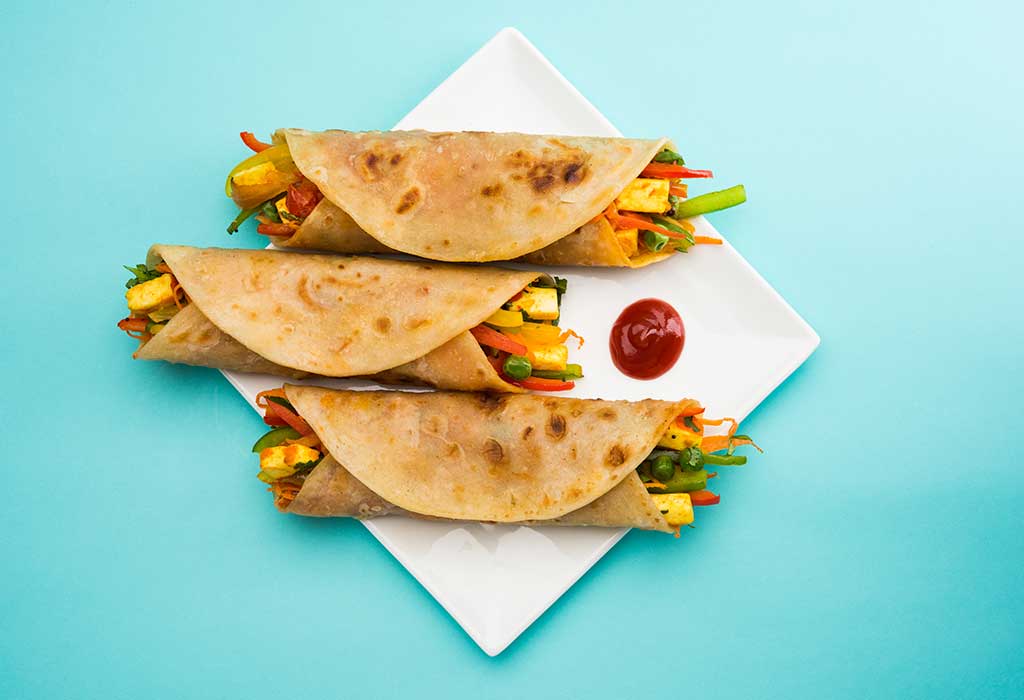 9. Poha
Poha is one of the simple and easy-to-make Indian snacks. Whenever your appetite activates and it compels you to savour instant snacks, then you can resort to poha. Poha is prepared using vegetables such as pea, potato, onion, tomato. Before mixing it with herbs, poha is soaked in water and tempered with spices.
10. Bhelpuri 
Bhelpuri is a mixture of dried ingredients such as sev, peanuts, puffed rice, boiled onions, and potatoes. All these ingredients are mixed with red and green chilli and served with puri or papdi. The baked papdi adds crunch to the bhelpuri.
Indian snacks are popular all around the world for their lip-smacking flavors and unique tastes. From crunchy samosas and spicy chaat to crispy vadas and savory pakoras, Indian snacks have something for everyone. These snacks are not just a part of the daily diet in India but have also become a popular street food and party snack in many other countries. The use of aromatic spices, herbs, and fresh ingredients is what makes these snacks so special and irresistible.
Whether you are a fan of vegetarian or non-vegetarian snacks, there is a vast array of options to choose from. With so many regional variations and unique flavor combinations, Indian snacks offer an endless opportunity to explore and indulge in the rich culinary heritage of the country.
So, next time you want to satisfy your hunger pangs or impress your guests with some delicious snacks, try out some of the popular lip-smacking Indian snacks and experience the explosion of flavors that will leave your taste buds wanting more.