Tucked away in the western Himalayas of Himachal Pradesh, Tirthan Valley remains an unspoiled paradise, a well-kept secret waiting to be discovered. If you're seeking a tranquil retreat in the lap of nature, Tirthan Valley offers pristine rivers, lush forests, and a serene ambience. In this comprehensive guide, we will explore the hidden gem of Tirthan Valley, providing you with everything you need to plan your escape to this remote haven.
Overview of Tirthan Valley
Nestled in the Kullu district of Himachal Pradesh, Tirthan Valley is a lesser-known gem that borders the Great Himalayan National Park (GHNP). This untouched paradise offers a refuge for nature lovers and adventure enthusiasts. The valley is characterized by the gurgling Tirthan River, dense forests, and the opportunity to experience life in harmony with the environment. Tirthan Valley is a welcome break from the bustling tourist hotspots and is perfect for those looking for solace in nature.
How to Reach Tirthan Valley
By Road
Tirthan Valley can be reached by road from major cities like Delhi and Chandigarh. The journey is as enchanting as the destination itself, with scenic drives through the Himalayan foothills. Numerous buses and private cabs are available.
By Rail
The nearest railway station to Tirthan Valley is Kiratpur Sahib, approximately 150 kilometres away. From there, a picturesque road trip takes you through winding roads and lush forests to the valley.
By Air
Bhuntar Airport, also known as Kullu-Manali Airport, is the closest airport, situated around 48 kilometres from Tirthan Valley. Upon landing, you can hire a taxi or take a local bus to reach your destination.
Best Time to Visit
Tirthan Valley's beauty changes with the seasons and each time of year has its unique charm.
Summer (March to June): The summer months bring a pleasant climate, ideal for exploring the valley. The river flows gently, and the surrounding forests are lush and vibrant.
Monsoon (July to September): Monsoon turns the valley into a lush green paradise, but be cautious of rain-induced landslides during this time.
Autumn (October to November): Autumn offers clear skies and cooler temperatures, making it the perfect time for trekking and nature walks.
Winter (December to February): Winter blankets the valley in snow, creating a pristine, magical landscape. It's the best time for snow treks and experiencing a winter wonderland.
Top Tourist Attractions
Tirthan Valley boasts an array of attractions that capture the essence of its natural beauty and cultural diversity.
Great Himalayan National Park (GHNP)
The GHNP is a UNESCO World Heritage site and a treasure trove of biodiversity. Home to diverse flora and fauna, it offers several trekking trails for all levels.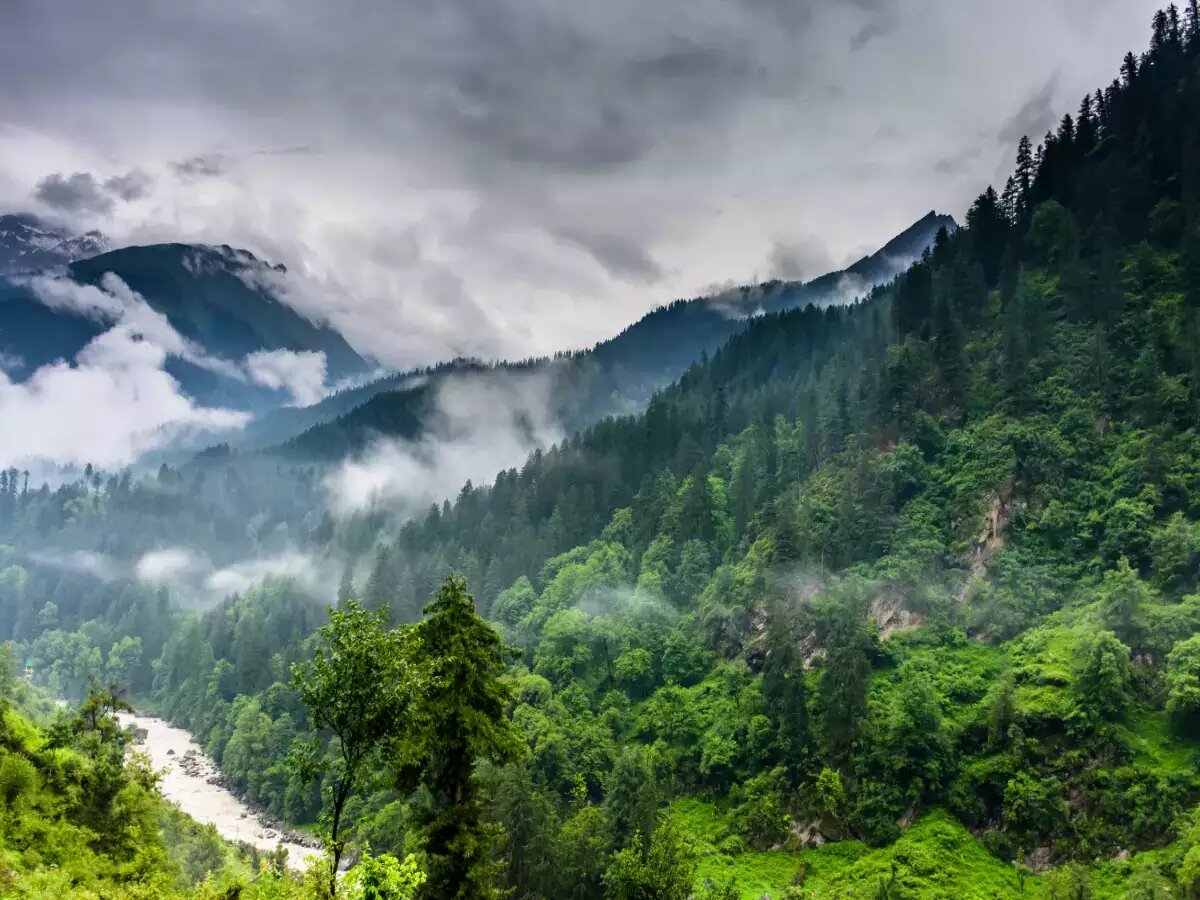 Jalori Pass
Jalori Pass is a high mountain pass that connects the Tirthan Valley with the Kullu Valley. The pass offers stunning views of the surrounding peaks and is a starting point for various treks.
Serlosar Lake
A short trek from Jalori Pass takes you to the serene Serlosar Lake, known for its crystal-clear waters and pristine surroundings.
Chehni Kothi
This traditional Himachali tower-style temple and fort is an architectural marvel, offering a glimpse into the region's history and culture.
Gushaini
Gushaini is a charming village by the Tirthan River, known for its laid-back atmosphere and idyllic landscapes.
Banjar
Banjar is another scenic village offering a tranquil escape. The Banjar Valley is a paradise for nature enthusiasts.
Tirthan River
The Tirthan River, after which the valley is named, is a perfect spot for angling and trout fishing.
Outdoor Activities
Tirthan Valley provides a range of outdoor activities to help you connect with nature and rejuvenate your senses.
Trekking in the Great Himalayan National Park
With several trekking trails, GHNP caters to trekkers of all levels. Whether you're a beginner or an experienced trekker, you'll find a path that suits your preferences.
Fishing in the Tirthan River
The Tirthan River is a haven for anglers. You can spend leisurely hours by the river, casting your line and enjoying the tranquillity.
Birdwatching
The valley is home to a variety of bird species. Birdwatchers can spot the colourful Himalayan monal and other avian wonders.
Nature Walks and Hikes
Immerse yourself in the valley's natural beauty by taking leisurely nature walks and hikes. The dense forests are home to diverse plant and animal species.
Camping and Stargazing
Camping in Tirthan Valley is a magical experience. Spend your nights under a star-studded sky, away from the city lights.
Wildlife and Birdwatching
The Great Himalayan National Park is a haven for wildlife enthusiasts and birdwatchers. The park is home to a variety of animals, including the elusive snow leopard, Himalayan tahr, and musk deer. Birdwatchers will be thrilled to spot species like the Himalayan griffon, western tragopan, and the Himalayan bulbul.
Accommodation Options
Tirthan Valley offers various accommodation options, catering to different preferences and budgets. Whether you prefer eco-friendly lodges, cozy homestays, or riverside cottages, you'll find the perfect place to stay. Here are a few recommendations:
Raju Bharti Guest House: A riverside guesthouse offering comfortable accommodations and warm hospitality.
Tirthan Jibhi Camps: Eco-friendly campsites in picturesque locations, providing an immersive natural experience.
Tirthan Farm Homestay: A homestay that offers an authentic taste of Himachali life and delicious home-cooked meals.
Booking in advance, especially during the peak season, is advisable to secure your preferred accommodation.
Local Cuisine and Dining
Tirthan Valley offers a taste of Himachali cuisine, characterized by its simplicity and flavours. Local dhabas and eateries serve delicious dishes, such as Dham (a traditional Himachali meal), Chana Madra, and Babru. Enjoy the use of fresh, locally sourced ingredients that enhance the authenticity of the food.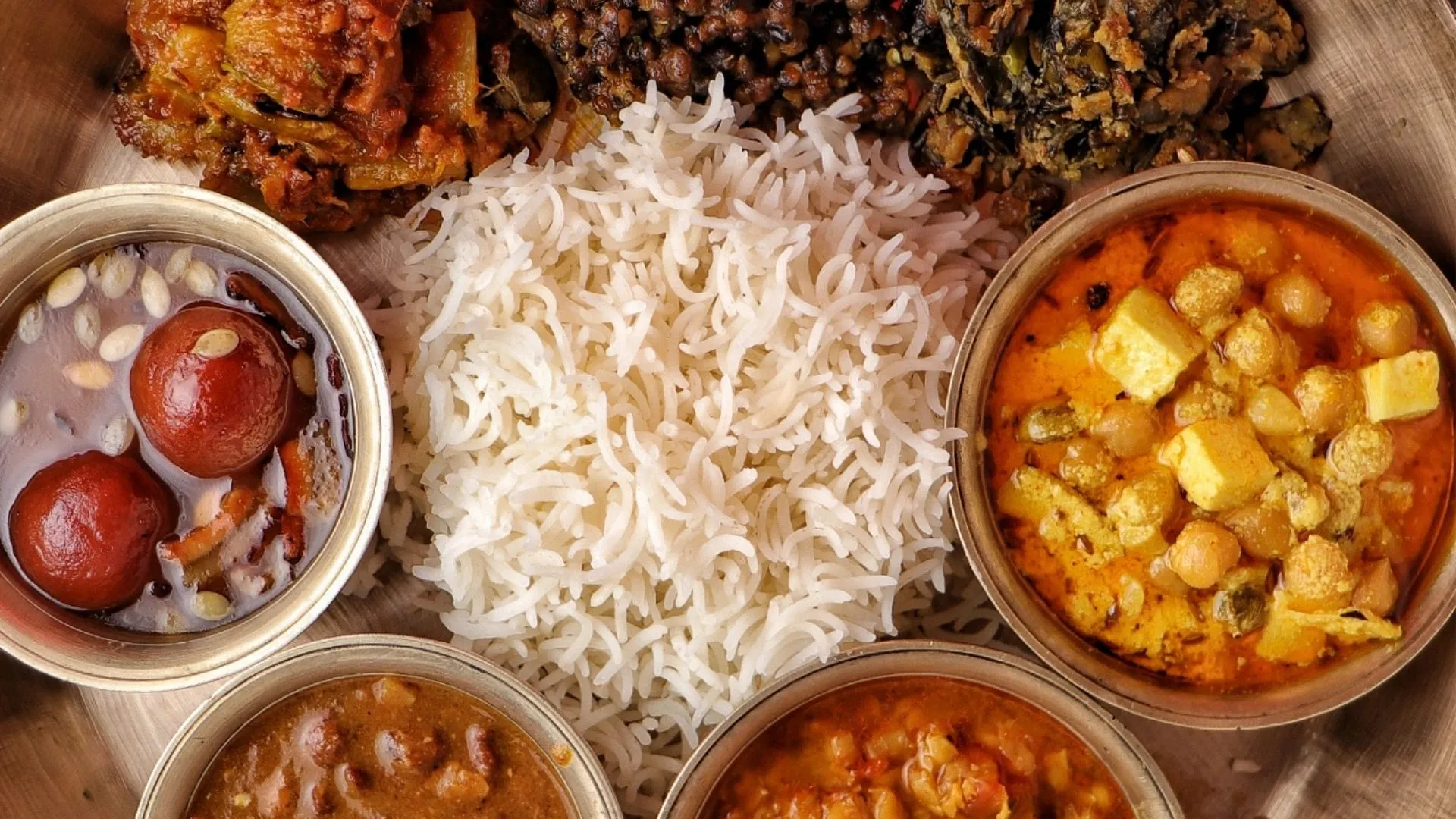 Shopping in Tirthan Valley
While the valley isn't known for shopping, you can explore local markets and shops to find traditional Himachali shawls, handwoven textiles, and other handicrafts. The local markets in Gushaini and Banjar are good places to look for souvenirs.
Hidden Gems
In addition to the well-known attractions, Tirthan Valley has hidden gems that are worth exploring:
Shoja Village
Shoja is a serene and picturesque village located near Jalori Pass. It's perfect for offbeat travellers seeking peace and solitude.
Raghupur Fort
Raghupur Fort offers history enthusiasts a chance to explore a historical site that reflects the region's past.
Travel Tips
Before you embark on your journey to Tirthan Valley, here are some essential travel tips to keep in mind:
1. Pack According to the Season: The weather in Tirthan Valley can vary greatly by season, so pack accordingly.
2. Local Transportation: Consider hiring a local guide or using local modes of transportation to explore the valley and minimize your environmental impact.
3. Respect Local Customs: Show respect for local customs and traditions, especially when visiting villages and temples.
4. Safety Precautions: Stay informed about weather conditions and terrain before embarking on treks or outdoor activities. Always prioritize safety.
Conclusion
Tirthan Valley, the hidden gem of Himachal Pradesh, is a sanctuary of natural beauty, offering solace and adventure in equal measure. Whether you're a nature lover, a trekking enthusiast, or simply seeking a quiet escape from the hustle and bustle, Tirthan Valley has something to offer. This guide has provided you with the insights and information needed to plan your journey effectively. However, the true magic of Tirthan Valley can only be experienced in person. So, pack your bags, plan your journey, and immerse yourself in the pristine landscapes and serene culture of this Himalayan haven.
Additional Resources
For more detailed information and the latest updates, you can visit the Official Himachal Pradesh Tourism Website.
Explore some other Treks in India.