Nainital, often referred to as the "Lake District of India," is a mesmerizing hill station located in the state of Uttarakhand. Nestled in the lap of the mighty Himalayas, this town is renowned for its serene lakes, lush landscapes, and pleasant climate. In this comprehensive guide, we will take you on a journey through the enchanting town of Nainital, offering insights into its history, top attractions, outdoor adventures, local culture, and more.
Overview of Nainital
Nainital is a town situated at an elevation of approximately 6,358 feet above sea level. Its serene setting is complemented by a beautiful central lake, Naini Lake, which is surrounded by hills and forests. Nainital's origins can be traced back to the British colonial era when it served as a popular summer retreat for British officials seeking respite from the scorching Indian summers.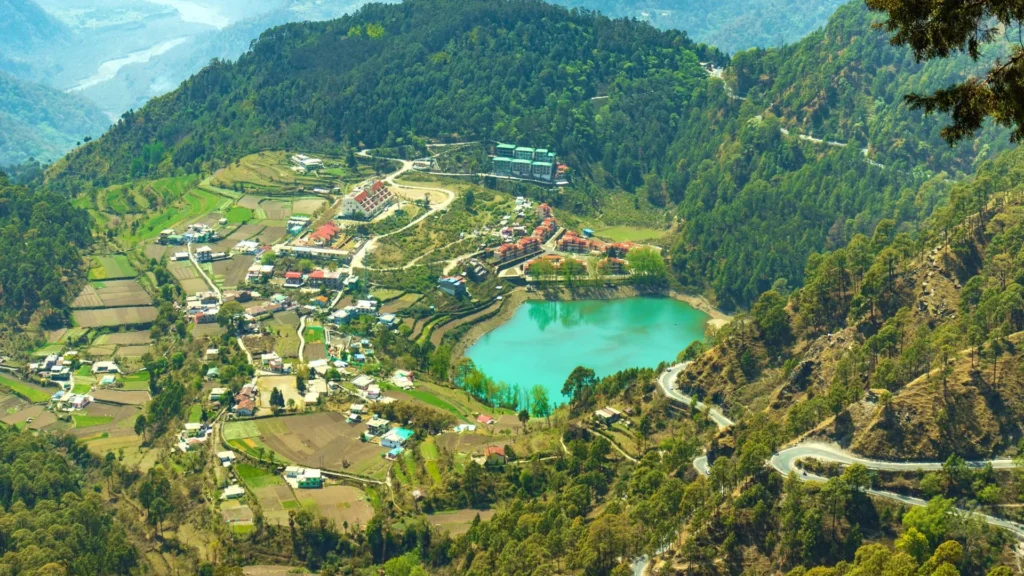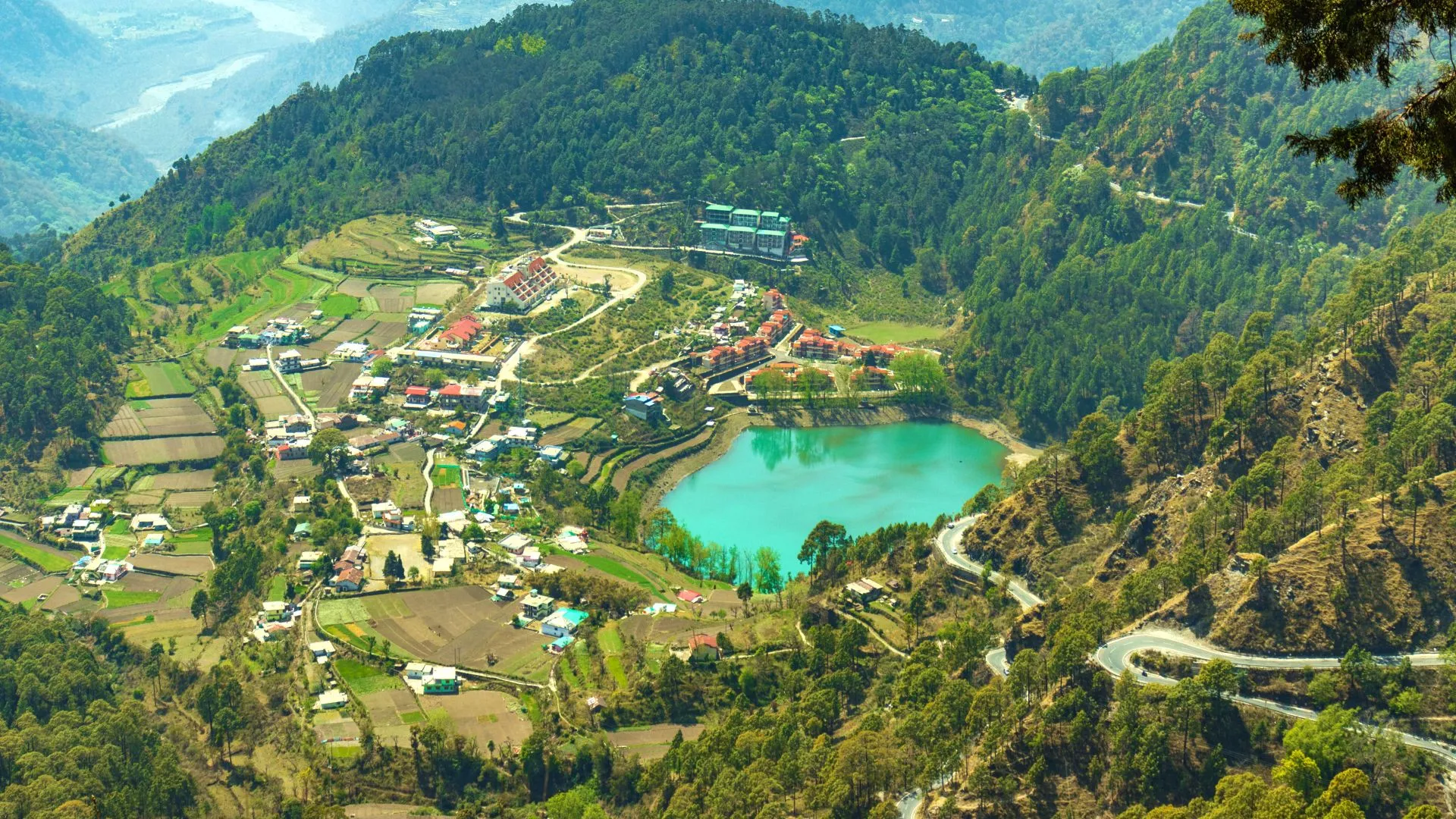 How to Reach Nainital?
By Road
Nainital is well-connected by road to major cities in North India. The nearest major transportation hub is Haldwani, located about 40 kilometres away. Regular bus services operate between Haldwani and Nainital, making the journey convenient.
By Rail
Kathgodam, approximately 34 kilometres from Nainital, is the nearest railway station. Regular trains connect Kathgodam to cities like Delhi, Dehradun, and Lucknow. From Kathgodam, you can hire a taxi or take a shared cab to Nainital.
By Air
The closest airport to Nainital is Pantnagar Airport, situated around 70 kilometres away. However, the airport primarily serves domestic flights, so you may need to connect through larger airports like Delhi or Dehradun for international travel.
Best Time to Visit
The best time to visit Nainital depends on your preferences.
Summer (March to June): Summer is the most popular season for tourists. The weather is pleasant, and you can enjoy outdoor activities without being hindered by heavy winter clothing.
Monsoon (July to September): While the monsoon season brings lush greenery, it can also lead to roadblocks due to landslides. If you don't mind occasional showers and wish to witness the town at its greenest, this could be a good time to visit.
Winter (October to February): Winter transforms Nainital into a snowy wonderland. If you're a fan of snow and winter sports, this is the ideal season to visit. Be prepared for cold weather and check road conditions, as snowfall can impact travel.
Top Tourist Attractions
Nainital is brimming with tourist attractions that showcase its natural beauty and history.
Naini Lake
Nainital's heart and soul, Naini Lake, is a picturesque body of water surrounded by lush green hills. Boating on this pristine lake is a must-do activity, allowing you to take in the breathtaking scenery.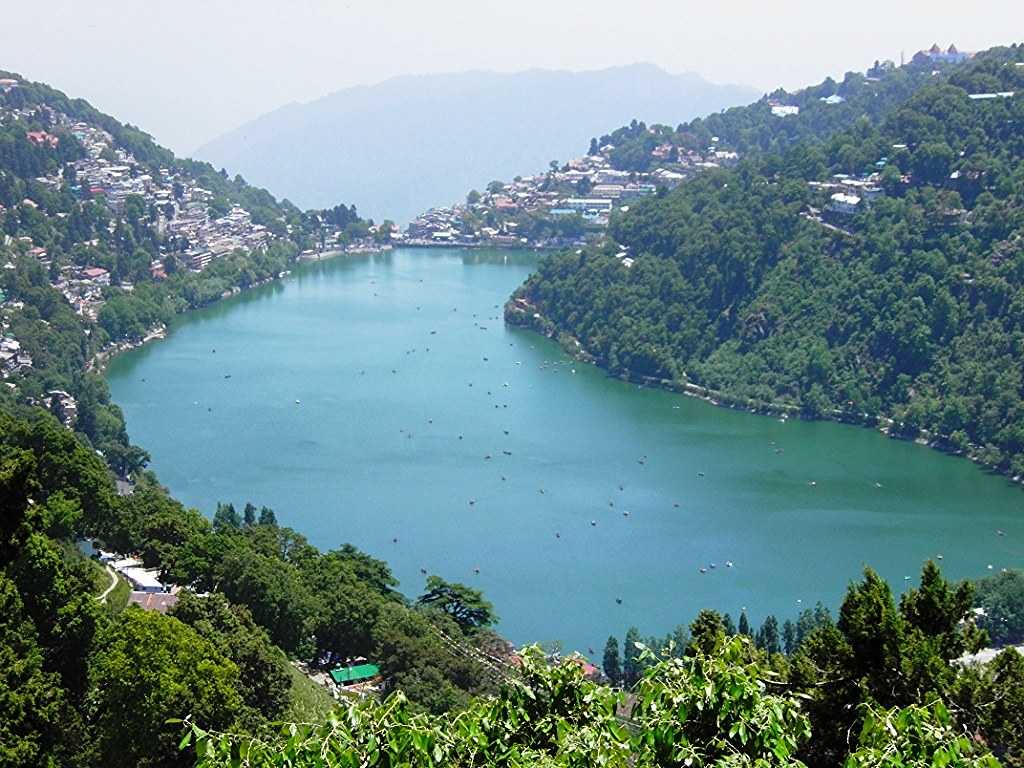 The Mall Road
The Mall Road is Nainital's bustling promenade, lined with shops, restaurants, and colonial-era buildings. It's a great place for shopping, enjoying local cuisine, and soaking up the town's vibrant atmosphere.
Naina Devi Temple
Perched on the northern shore of Naini Lake, the Naina Devi Temple is a significant Hindu shrine dedicated to Goddess Naina Devi. The temple's architecture and location make it an important spiritual and scenic site.
Snow View Point
To witness panoramic views of the Himalayas and the surrounding landscapes, take the cable car to Snow View Point. This attraction provides an unparalleled view, especially during clear weather.
Nainital Zoo
Also known as the Pt. G.B. Pant High Altitude Zoo, facility is home to various Himalayan wildlife, including snow leopards, Tibetan wolves, and red pandas. It's an ideal place for animal enthusiasts and families.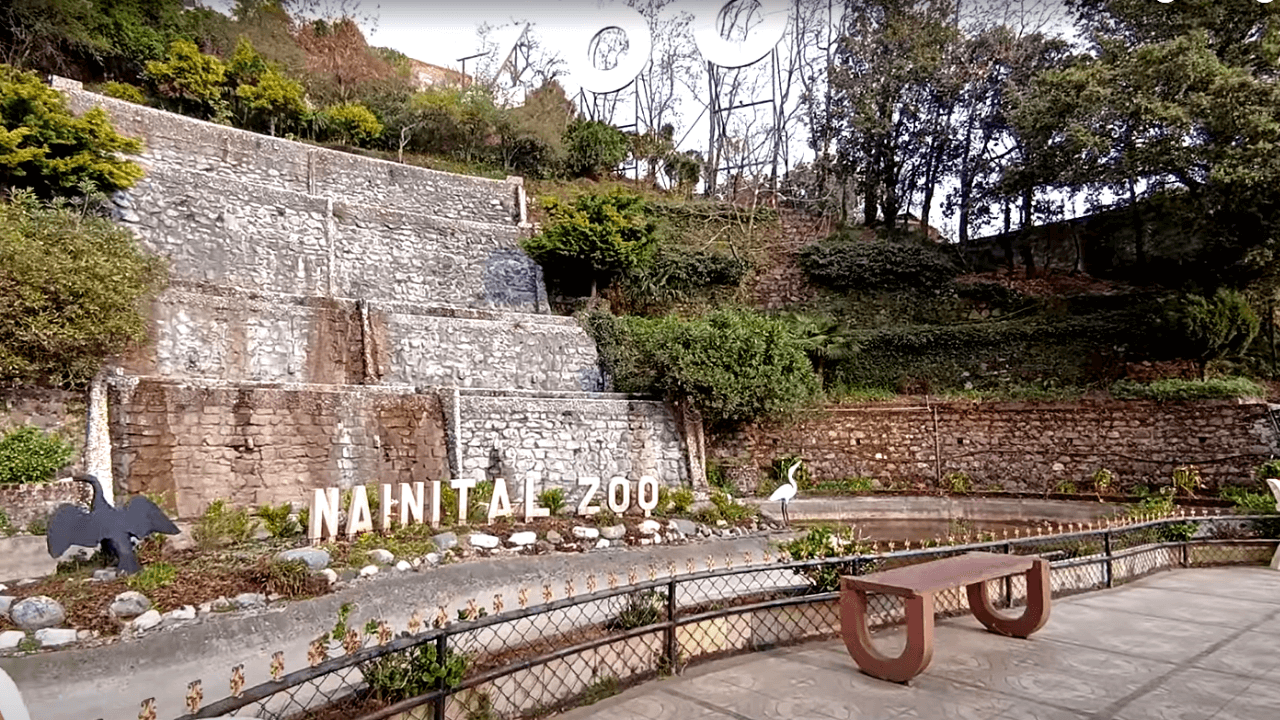 Tiffin Top
Tiffin Top, also known as Dorothy's Seat, offers spectacular views of Nainital town and the Himalayas. It's a short trek or horse ride away from the main town.
Bhimtal
A short drive from Nainital, Bhimtal is another beautiful lake town with a peaceful ambience. The Bhimtal Lake is less crowded, making it an excellent place to relax and unwind.
Outdoor Activities
Nainital offers a range of outdoor activities for adventurers:
Boating on Naini Lake
Rent a paddle or rowboat to glide across the serene waters of Naini Lake. The experience is particularly magical during early mornings or late afternoons.
Cable Car Ride to Snow View Point
The cable car ride is an adventure in itself, taking you to the Snow View Point, where you can enjoy breathtaking views of the Himalayas.
Trekking in the Surrounding Hills
Nainital boasts several trekking trails through the surrounding hills. Popular options include the Naina Peak trek, Tiffin Top trek, and the trek to China Peak.
Horseback Riding
Horseback riding is a fun and adventurous way to explore Nainital and its surrounding areas. You can hire horses for short rides or longer treks.
Birdwatching
Nainital's lush forests and pristine lakes make it a haven for birdwatchers. Keep an eye out for a variety of avian species.
Local Culture and Cuisine
Nainital's culture is deeply rooted in the Kumaon region's traditions, with a blend of British colonial influence. The local population is warm and welcoming, and you can often find cultural events and festivals taking place. As you explore Nainital, you'll encounter local customs, festivals, and religious celebrations that offer a unique window into the lives of the people in this beautiful hill station.
The local cuisine of Nainital is a gastronomic delight. Be sure to sample some local dishes, such as Aloo Ke Gutke, Bhatt Ki Churkani, and Aloo Tamatar Ke Guthke. Additionally, Nainital has a range of restaurants and cafes that offer both Indian and international cuisines. Mall Road, in particular, is dotted with numerous eateries where you can savour delectable dishes while enjoying the views of the mountains.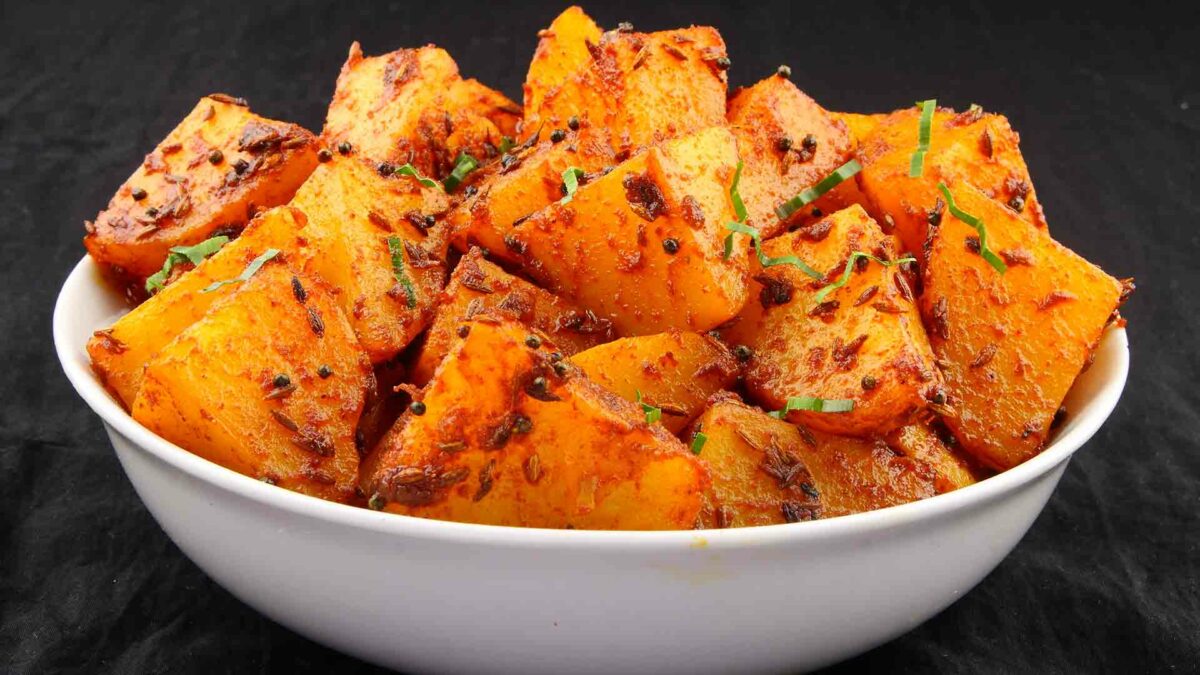 Accommodation Options
Nainital offers a wide range of accommodation options to suit different budgets and preferences. Here are a few recommendations:
The Naini Retreat: A luxury heritage hotel with panoramic lake views.
The Manu Maharani: A well-appointed mid-range hotel offering modern amenities.
The Pavilion: A charming budget-friendly option with a serene ambience.
The Himalayan View Retreat: A peaceful retreat nestled in the hills, perfect for nature lovers.
The Royal Hotel: A budget-friendly and comfortable option for travellers on a tight budget.
When planning your stay in Nainital, it's advisable to book in advance, especially during the peak tourist season, to ensure you secure your preferred choice of accommodation.
Shopping in Nainital
Exploring the local markets in Nainital is an enjoyable experience. The Mall Road is not only the centre of activity but also the primary shopping district. Here, you can find an array of souvenirs, including traditional Garhwali garments, handicrafts, jewellery, and more. Don't forget to bargain a little when shopping in local markets.
Hidden Gems
While Nainital's popular attractions are well-known, there are also hidden gems waiting to be explored by the more adventurous and inquisitive traveller:
The Land's End
Situated at a distance from the main town, Land's End offers magnificent panoramic views of the valley and the surrounding landscapes.
Sariyatal
A serene and lesser-visited lake near Nainital, Sariyatal is a peaceful place for picnics and nature walks.
Travel Tips
Before embarking on your Nainital journey, here are some essential travel tips to keep in mind:
1. Pack According to the Season: Ensure that you pack clothing suitable for the season of your visit, especially if you plan to explore trekking trails.
2. Local Transportation: Nainital offers various modes of local transportation, including taxis, rickshaws, and shared jeeps. Be sure to inquire about rates and options when you arrive.
3. Safety Precautions: While Nainital is a safe destination, always be cautious with your belongings, and avoid venturing into isolated areas after dark.
4. Local Customs and Etiquette: Show respect for local customs and traditions. Always ask for permission before taking photographs of individuals, particularly in rural areas.
5. Carry Cash: While some businesses in Nainital accept card payments, it's advisable to carry some cash as not all establishments have card facilities.
Conclusion
Nainital is a destination that promises a rich blend of natural beauty, history, and adventure. Whether you're a nature enthusiast, an adventure seeker, or simply looking for a serene retreat in the lap of the Himalayas, Nainital has something to offer. This guide has aimed to help you plan your trip effectively, but remember, the best way to experience Nainital's charm is to explore it in person. Pack your bags, plan your journey, and prepare to be enchanted by the "Lake District of India."
Additional Resources
For more detailed information and the latest updates, you can visit the Official Nainital Tourism Website.
Read More – 
Unveiling Shimla: Exploring Hill Station Charm and Heritage Marvels
Lansdowne: A Serene Hill Station Retreat in India
Mussoorie Travel Guide: Embrace Nature's Beauty in the Queen of Hills
The Enchanting Capital of Uttarakhand: A Travel Guide to Dehradun
Exploring Manali: A Complete Guide to the Ultimate Himalayan Getaway