Introduction
Nestled in the heart of the Himalayas, Manali beckons travellers with its enchanting landscapes, vibrant culture, and culinary journey like no other. If you're planning a visit to this beautiful town, we've got you covered with a complete guide that includes a suggested itinerary, the best places to visit, and where to savour the local flavours.
Getting to Manali
Your journey to Manali begins with choosing the right mode of transportation. Whether you're travelling by road, air, or rail, it's essential to plan your route. Most travellers reach Manali by road, with Delhi being the closest major city.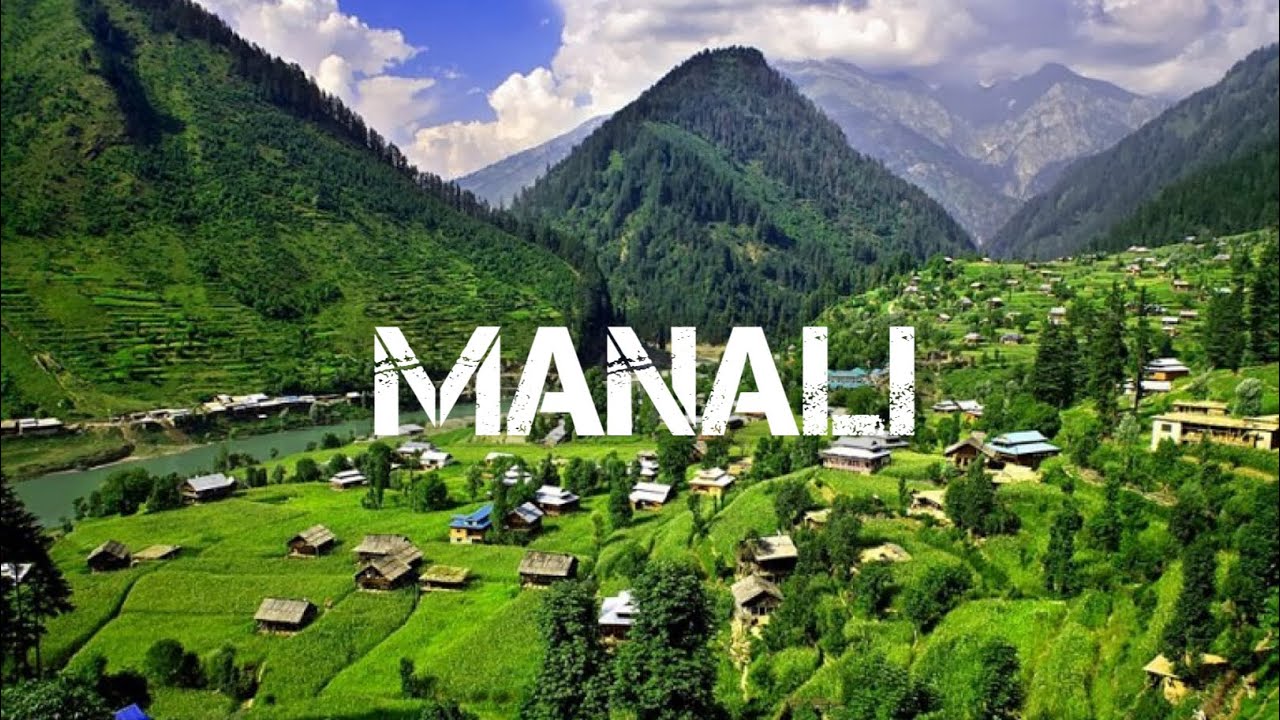 Suggested Itinerary
To make the most of your Manali getaway, we recommend a six-day itinerary:
Day 1
Arrival in Manali As you arrive in Manali, the crisp mountain air and scenic views will greet you. Settle into your accommodation, and in the evening, take a stroll through the picturesque lanes of Old Manali, where you'll find charming cafes and shops.
Day 2
Exploring Old Manali On your second day, immerse yourself in the charm of Old Manali. Visit the Manu Temple, dedicated to the sage Manu, and the Hadimba Temple, known for its unique architecture. Take a stroll through the local markets to shop for souvenirs and experience the vibrant local culture.
Day 3
Adventure in Solang Valley Get ready for an adrenaline-packed day in Solang Valley. Whether you're into paragliding, ziplining, or snow activities (during the winter season), this is the place for adventure seekers. Numerous operators provide these experiences, and you can choose based on your preferences.
Day 4
Rohtang Pass Excursion A trip to Manali is incomplete without visiting Rohtang Pass. The scenic drive to Rohtang offers breathtaking views of the Himalayan landscape. Ensure you have the necessary permits and transportation arrangements, as the pass can be crowded during peak seasons.
Day 5
Manali Nature and Wildlife For a more serene experience, visit Van Vihar and Manu Nature Park. These places offer a peaceful escape into nature and opportunities for birdwatching. Keep your camera ready to capture the natural beauty of the region.
Day 6
Manikaran and Kasol Day Trip Take a day trip to Manikaran, known for its hot springs and Gurudwara Shri Manikaran Sahib. On your way back, make a stopover in Kasol, a tranquil village popular for its serene ambience and beautiful surroundings.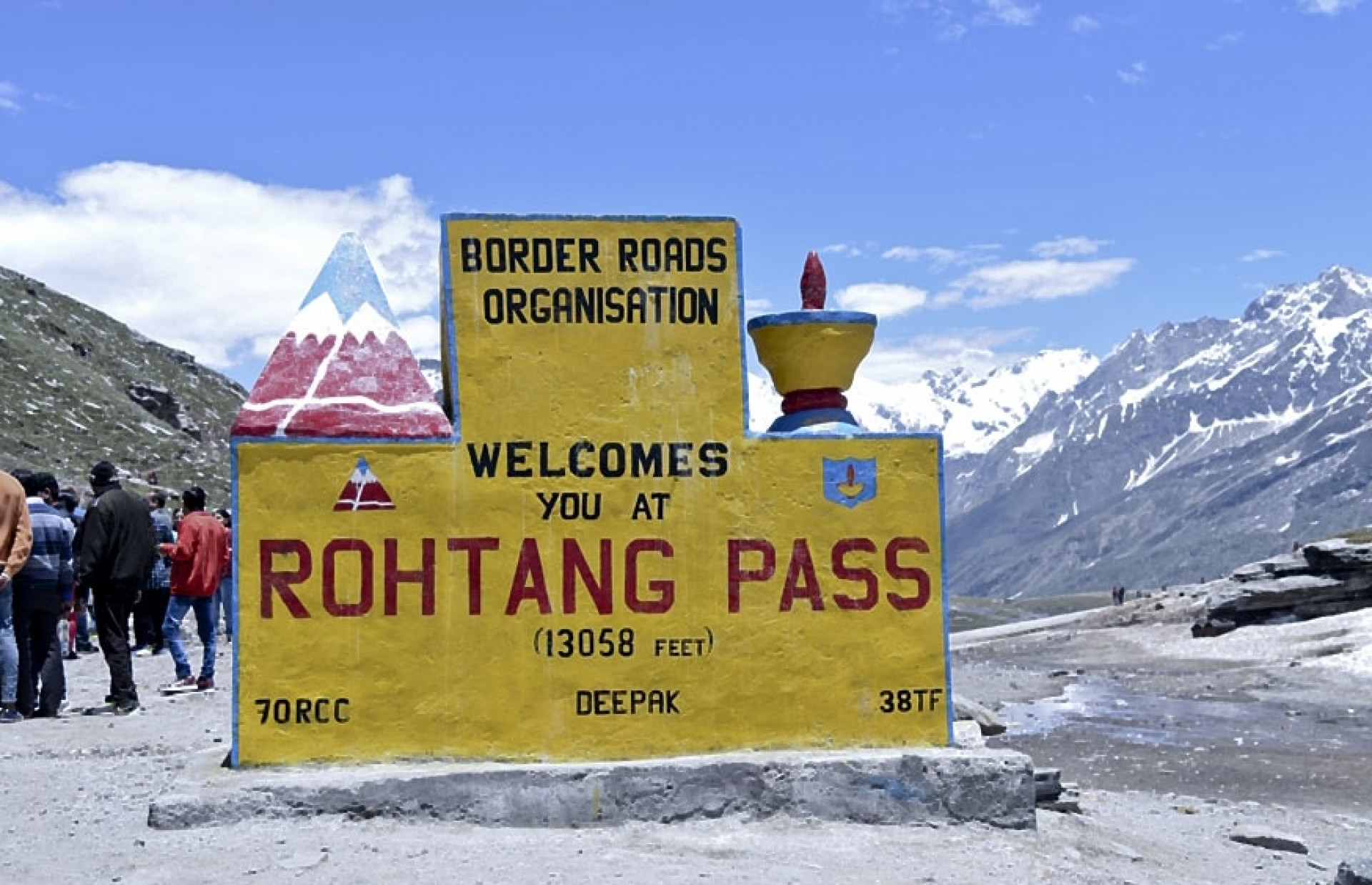 Food in Manali: A Culinary Journey
Himachali cuisine is a highlight of any visit to Manali. Be sure to savour local dishes like Chana Madra (chickpea curry) and Dham, a traditional meal served on special occasions. Some of the must-visit restaurants and eateries for authentic Himachali flavours include Johnson's Café, Chopsticks, and Casa Bella Vista.
Shopping in Manali
Manali's markets are a shopaholic's paradise. From souvenirs to clothing and handicrafts, you'll find a variety of items to take home. Don't forget to explore Mall Road, Old Manali Market, and Bhuttico for a wide range of shopping options.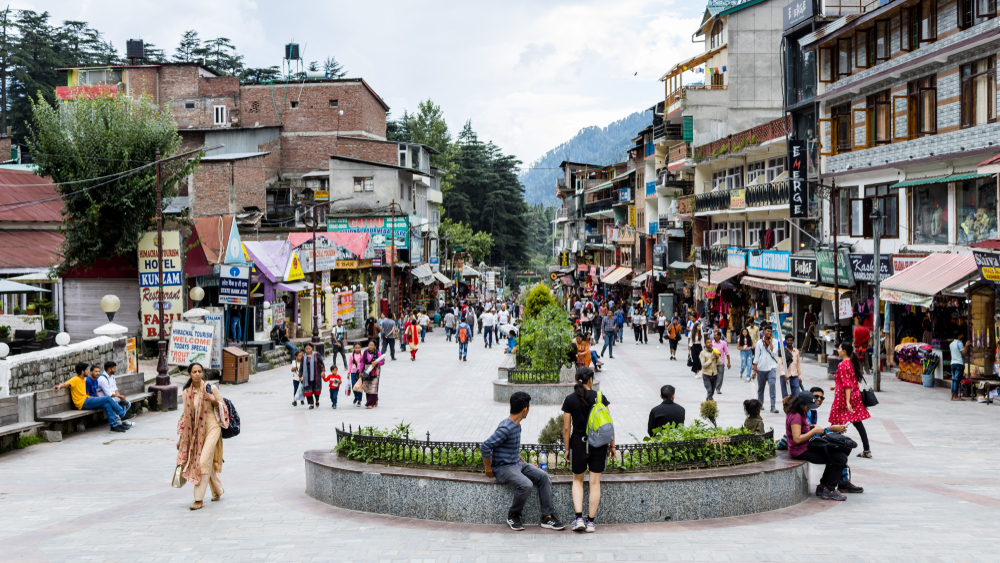 Accommodation Options
Manali offers a range of accommodation options to suit every traveller's preferences. Whether you prefer luxury resorts, cozy cottages, or budget-friendly guesthouses, you'll find a place that matches your needs. Some of the recommended places to stay include The Manali Lodge, Solang Valley Resort, and The Himalayan.
Local Culture and Festivals
Manali is steeped in local culture and traditions. Don't miss the opportunity to engage with the warm-hearted locals, and if your visit coincides with a festival or event, consider yourself lucky. Festivals like Dussehra, Hadimba Devi Fair, and the Winter Carnival offer a glimpse into the rich culture of the region.
Off-Season Visits: Monsoon and Winter
While the peak tourist seasons in Manali are spring and summer, consider visiting during the monsoon or winter for a unique experience. During the monsoon, the landscapes come alive with lush greenery, and during winter, you can enjoy snow activities and serene winter views.
Conclusion
Manali is the epitome of a Himalayan getaway, offering a diverse range of experiences. From adventure sports to cultural immersion and culinary delights, this town has it all. So, pack your bags, follow our itinerary, and get ready for an unforgettable journey in the lap of the Himalayas.
Read More – 
Unveiling Shimla: Exploring Hill Station Charm and Heritage Marvels
Auli: A Snowy Paradise in the Himalayas for Skiing and Scenic Beauty
Lansdowne: A Serene Hill Station Retreat in India
Mussoorie Travel Guide: Embrace Nature's Beauty in the Queen of Hills
The Enchanting Capital of Uttarakhand: A Travel Guide to Dehradun