Introduction
Nestled in the foothills of the Himalayas, Dehradun is the capital city of Uttarakhand, a region known for its natural beauty and cultural heritage. Often called the "School Capital of India" due to its numerous prestigious educational institutions, Dehradun offers travellers a delightful blend of history, nature, and adventure. In this travel guide, we will take you through the must-visit tracel guide to Dehradun's best places, experiences, and tips for exploring this enchanting city.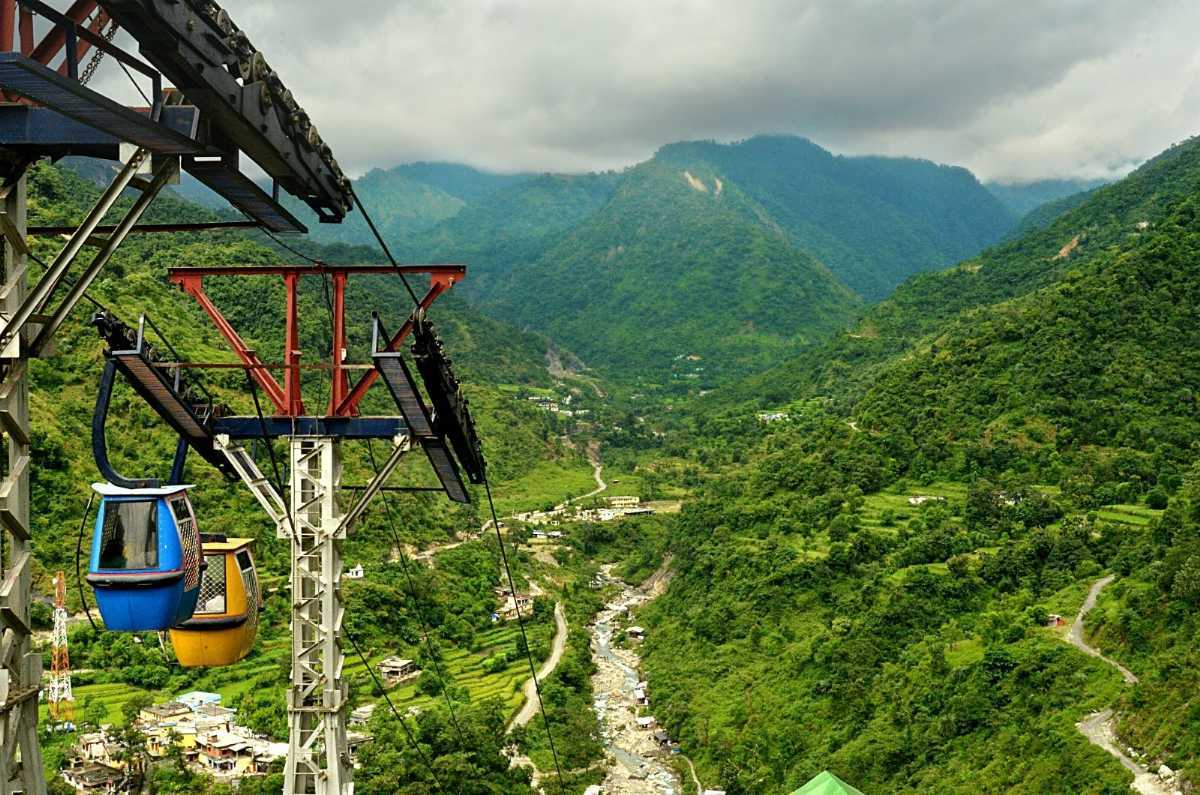 Getting to Dehradun
Before you embark on your journey to Dehradun, it's essential to know how to get there:
1. By Air
The Jolly Grant Airport, located about 30 kilometres from the city centre, serves as the primary gateway. It's well-connected to major Indian cities.
2. By Train
Dehradun has its own railway station, and it's well-connected to major cities like Delhi, Mumbai, and Kolkata.
3. By Road
You can also reach Dehradun by road, with well-maintained highways connecting it to nearby cities.
Best Time to Visit
Dehradun is a city of all seasons, but the best time to visit depends on your preferences:
Summer (March to June)
Pleasant weather, ideal for outdoor activities and sightseeing.
Monsoon (July to September)
Lush greenery but occasional heavy rains.
Winter (October to February)
Chilly temperatures are perfect for those who enjoy the cold and want to experience snowfall.
Accommodation
Choosing the right place to stay is crucial for a comfortable trip:
Luxury Hotels
Options like the ITC Rajputana and Welcome Hotel The Savoy offer a lavish stay.
Budget Stays
Hostels and guesthouses like Zostel and Bunkotel are perfect for budget travellers.
Mid-Range Hotels
Hotels like Hotel Madhuban and Hotel President provide comfortable stays without breaking the bank.
Top Attractions in Dehradun
Discover the most iconic places to explore in Dehradun:
Robber's Cave
A unique natural formation with a river running through a cave.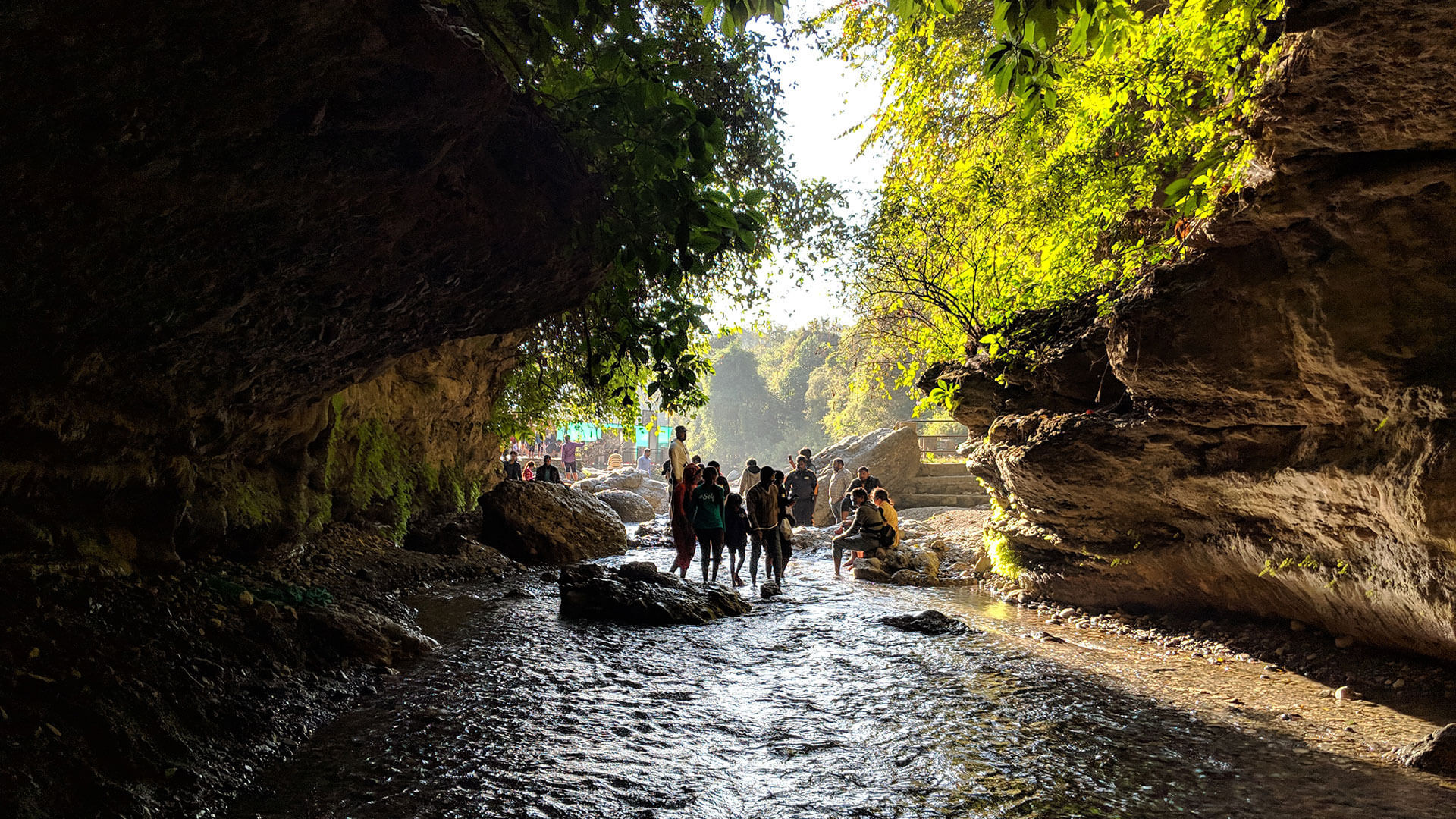 Tapkeshwar Temple
An ancient Shiva temple known for its natural springs.
Sahastradhara
A beautiful waterfall with therapeutic sulfur springs.
Forest Research Institute
A stunning colonial-era building surrounded by lush gardens.
Adventure and Outdoor Activities
For adventure enthusiasts, Dehradun has much to offer:
Trekking
Explore nearby trekking destinations like Nag Tibba and Har Ki Dun.
River Rafting
Head to Rishikesh, just a short drive away, for thrilling white-water rafting on the Ganges.
Paragliding
Try your hand at paragliding in nearby destinations like Mussoorie.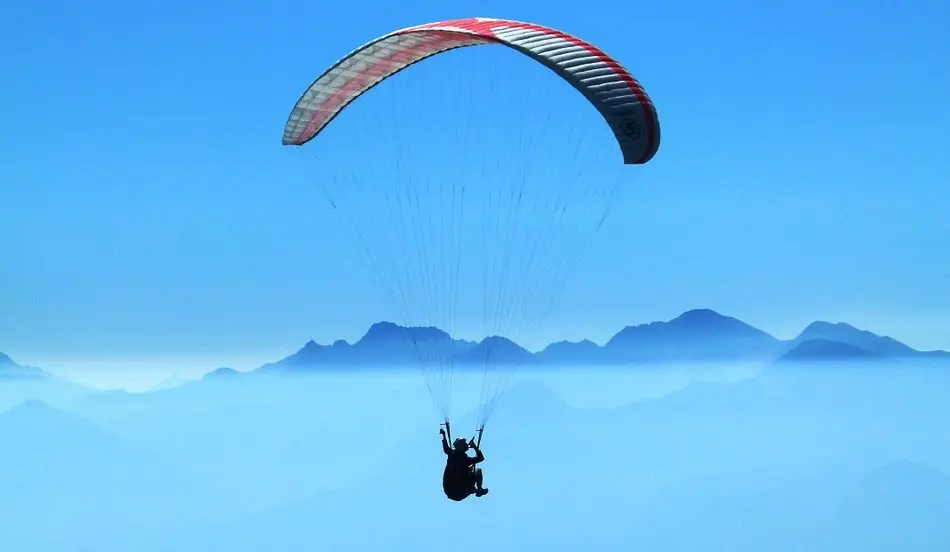 Educational Institutions and Museums
Dehradun is renowned for its educational institutions and cultural heritage:
Visit prestigious schools and colleges like The Doon School and St. Joseph's Academy.
Explore the Forest Research Institute Museum for insights into the region's flora and fauna.
Local Cuisine and Dining
Experience the flavours of Dehradun:
Sample local dishes like Aloo Ke Gutke, Kumaoni Raita, and Bal Mithai.
Visit local eateries like Kalsang and Black Pepper for a taste of Tibetan cuisine.
Shopping in Dehradun
Explore the local markets and pick up souvenirs:
Paltan Bazaar
Buy woollen clothes, handicrafts, and local products.
Tibetan Market
Find exquisite Tibetan artefacts and handwoven carpets.
Day Trips from Dehradun
Venture out to nearby destinations:
Mussoorie
Explore the "Queen of Hill Stations" and enjoy its scenic beauty.
Rishikesh
A spiritual and adventure hub Rishikesh with iconic spots like Laxman Jhula and the Beatles Ashram.
Travel Tips and Local Etiquette
Stay informed about local customs and etiquette:
Respect the local culture and traditions.
Dispose of waste responsibly and practice eco-friendly travel.
Safety and Health
Ensure a safe and healthy journey:
Carry essential medications and stay hydrated, especially during treks.
Be cautious during monsoon due to the possibility of landslides.
Conclusion
Dehradun, with its rich history, natural beauty, and adventure opportunities, is a destination that offers something for everyone. Whether you're a nature lover, an adventure seeker, or a culture enthusiast, this enchanting city in the lap of the Himalayas is waiting to be explored. With this travel guide in hand, you're all set to make the most of your Dehradun adventure.
Read More – 
Unveiling Shimla: Exploring Hill Station Charm and Heritage Marvels
Lansdowne: A Serene Hill Station Retreat in India
Mussoorie Travel Guide: Embrace Nature's Beauty in the Queen of Hills
Auli: A Snowy Paradise in the Himalayas for Skiing and Scenic Beauty
Exploring Manali: A Complete Guide to the Ultimate Himalayan Getaway