Nestled in the Garhwal region of Uttarakhand, Lansdowne is a charming hill station that often remains hidden from the tourist radar. Tucked away in the tranquil Himalayas, Lansdowne boasts a unique blend of natural beauty, historical significance, and a serene ambience that sets it apart from other hill stations. In this comprehensive guide, we will embark on a journey through Lansdowne, unveiling the beauty and culture of this hidden gem.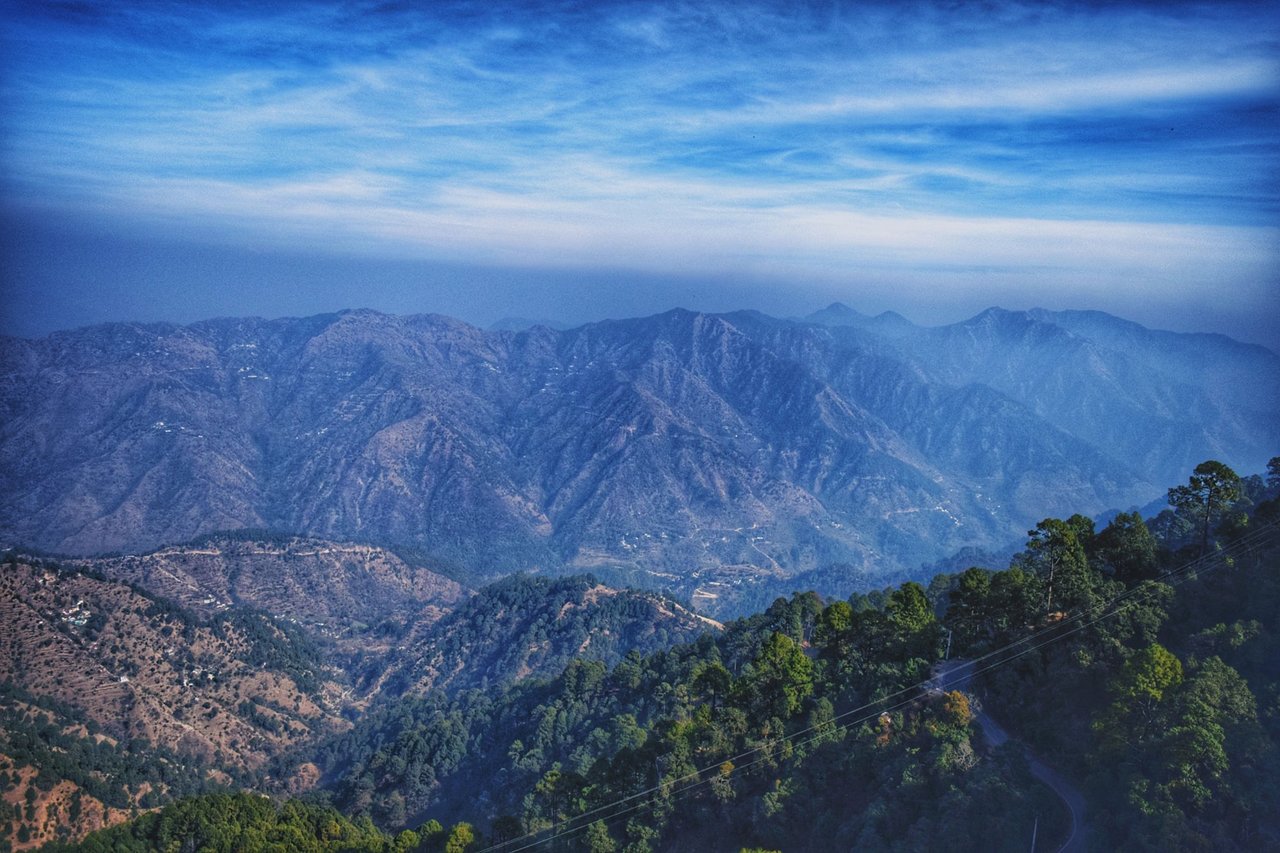 Overview of Lansdowne
Lansdowne, situated at an altitude of 1,706 meters above sea level, is a pristine hill station with a rich historical legacy. Established as a cantonment town by the British in 1887, Lansdowne still retains its old-world charm and tranquillity. Unlike some of the bustling hill stations, Lansdowne offers a peaceful escape, making it an ideal destination for those seeking a serene retreat.
How to Reach Lansdowne
By Road
Lansdowne is well-connected by road, and it's accessible from major cities like Delhi and Dehradun. The road journey to Lansdowne is a scenic one, offering panoramic views of the Himalayan foothills.
By Rail
The nearest railway station to Lansdowne is Kotdwar, located about 41 kilometres away. Kotdwar is well-connected to major cities in North India, making it a convenient entry point for travellers coming by train. From Kotdwar, you can hire a taxi or take a bus to reach Lansdowne.
By Air
The nearest airport to Lansdowne is the Jolly Grant Airport in Dehradun, approximately 152 kilometres away. While Dehradun is well-connected to major cities in India, it's worth noting that the airport in Dehradun is a domestic one. From the airport, you can hire a taxi or take a shared cab to reach Lansdowne.
Best Time to Visit Lansdowne
Lansdowne is a destination that can be enjoyed throughout the year, each season offering a unique experience.
Summer (March to June)
The summer months are ideal for those who prefer milder weather. The town comes alive with lush greenery, making it perfect for nature walks and picnics.
Monsoon (July to September)
While Lansdowne receives moderate rainfall during the monsoon season, it's a time when the region is less crowded. The landscape is at its lushest, and the atmosphere is tranquil.
Autumn (October to November)
Autumn brings cool and crisp weather. The clear skies offer stunning views of the surrounding hills and valleys. It's a great time for trekking and outdoor activities.
Winter (December to February)
Winters in Lansdowne are chilly, and the town takes on a serene, snow-covered charm. It's the perfect time for those who want to experience the magic of a snowy hill station.
Top Tourist Attractions
Lansdowne offers a multitude of attractions that capture the essence of its natural beauty and historical significance.
Tip-n-Top Viewpoint
Tip-n-Top offers breathtaking views of the Shivalik ranges. It's a perfect spot to witness the sunrise and sunset, providing a panoramic view of the snow-covered peaks.
Bhulla Lake
Bhulla Lake is a serene artificial lake surrounded by deodar trees. Boating and paddle boating are popular activities here, and the lake is a great place for picnics.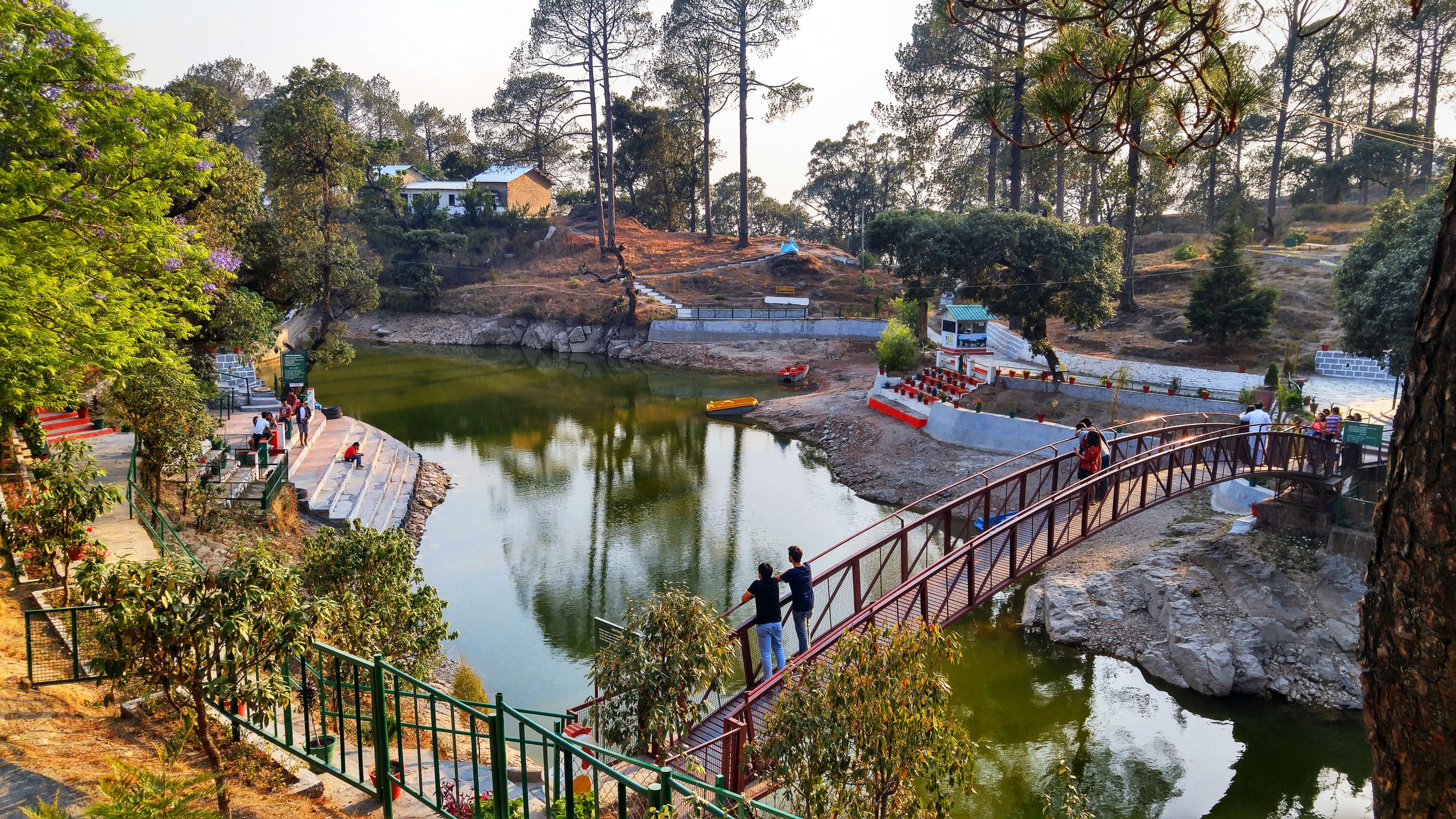 John's Church
St. John's Church is a historic church dating back to the British era. The beautiful stained glass windows and tranquil atmosphere make it a must-visit.
Tarkeshwar Mahadev Temple
Located about 38 kilometres from Lansdowne, the Tarkeshwar Mahadev Temple is a sacred shrine dedicated to Lord Shiva. The temple's peaceful surroundings add to its spiritual aura.
Garhwali Museum
The Garhwali Museum in Lansdowne offers insights into the culture and history of the region. It showcases artefacts, photographs, and exhibits related to the Garhwali way of life.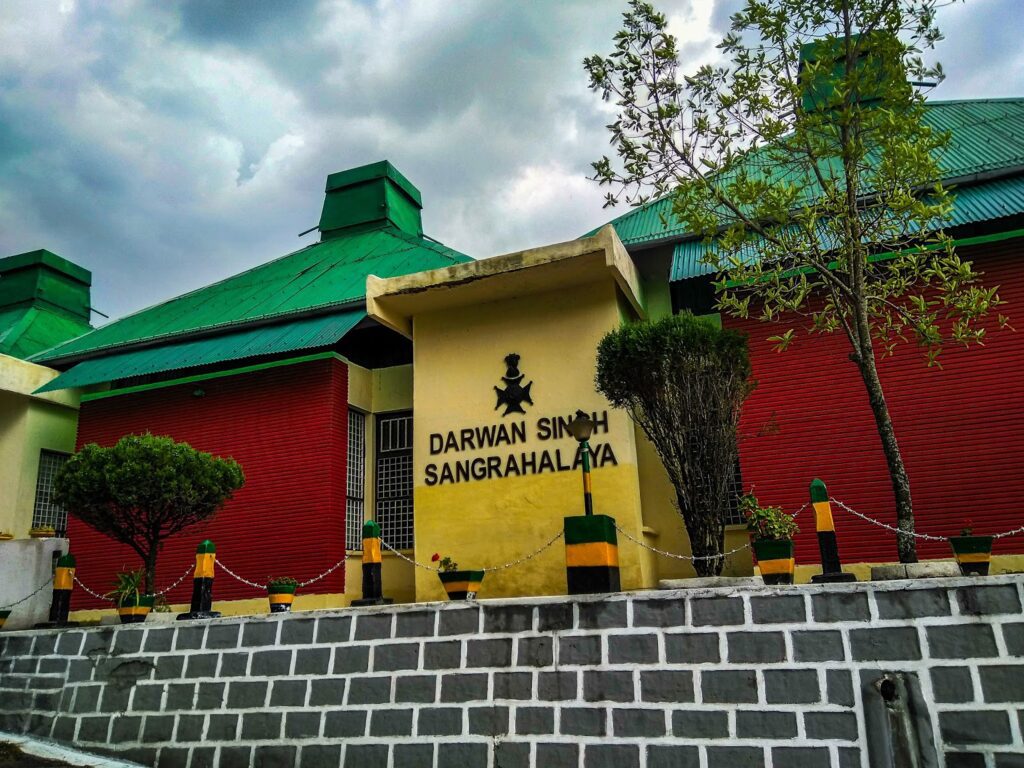 Durga Devi Temple
Durga Devi Temple is a small yet significant temple known for its religious importance. It's situated amidst dense forests, and the trek to reach it is an adventure in itself.
Bhim Pakora
Bhim Pakora is a unique geological wonder, consisting of two massive stones balanced one above the other. According to local legend, even the mightiest efforts can't topple them.
Outdoor Activities
Lansdowne offers a variety of outdoor activities for nature enthusiasts and adventure seekers.
Nature Walks and Treks
Lansdowne is crisscrossed with trails that are perfect for nature walks and treks. The Pauri-Kotdwar trail is a popular choice.
Bird Watching
The region is a paradise for birdwatchers, with a diverse range of avian species. You can spot species like the Himalayan griffon, black-headed jay, and red-billed blue magpie.
Boating and Paddle Boating
Bhulla Lake is an excellent place for boating and paddle boating. The serene environment and pleasant weather add to the experience.
Camping and Picnicking
The lush meadows and serene surroundings make Lansdowne an ideal place for camping and picnicking. You can set up camp at various locations or enjoy a picnic by the lakeside.
Wildlife Photography
Lansdowne is home to various wildlife species, including leopards, langurs, and various birds. Wildlife enthusiasts and photographers can capture these creatures in their natural habitat.
Historical and Cultural Exploration
Lansdowne's history as a British cantonment town and its rich Garhwali culture offer opportunities for historical and cultural exploration.
Historical Buildings and Monuments
Explore the colonial-era buildings, churches, and war memorials that reflect Lansdowne's British legacy.
Garhwali Culture
Immerse yourself in the Garhwali way of life by interacting with locals, attending cultural events, and experiencing traditional festivals.
Accommodation Options
Lansdowne offers a range of accommodation options to cater to different preferences and budgets. Here are a few recommendations:
Fairytale Resort: A charming resort offering a blend of comfort and nature's beauty.
Kasang Regency Hill Resort: A mid-range option with stunning views and modern amenities.
Blue Pine Resort: A budget-friendly choice with comfortable accommodations and a tranquil setting.
When planning your stay in Lansdowne, it's advisable to book your accommodations in advance, especially during the peak tourist season, to secure your preferred choice.
Local Cuisine and Dining
Lansdowne offers a variety of dining options where you can savour the flavours of Garhwali cuisine, as well as Indian and international dishes. Some popular local dishes to try include Aloo Ke Gutke, Ras, and Gahat Dal. Don't forget to sample local sweets like Singhori and Bal Mithai.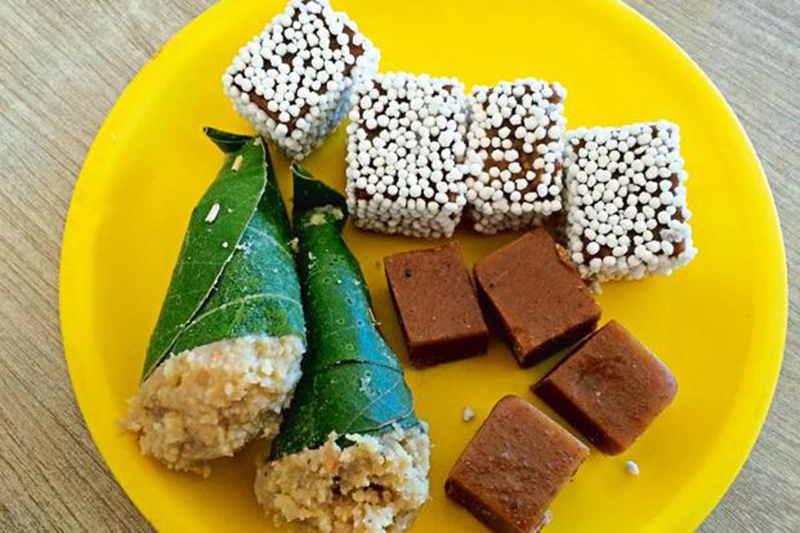 Shopping in Lansdowne
Exploring the local markets and shops in Lansdowne is an enjoyable experience. You can find a variety of items, including local handicrafts, woollens, jewellery, and souvenirs. The Lansdowne Market is a great place to pick up mementoes from your trip.
Hidden Gems
While Lansdowne's popular attractions are well-known, there are also hidden gems waiting to be explored by the more adventurous and inquisitive traveller:
Dandakvan Ashram: This tranquil ashram offers meditation and spiritual retreats amidst serene surroundings.
Garhwali Mess: A hidden eatery in Lansdowne known for serving delicious local dishes and Garhwali thalis.
Travel Tips
Before you embark on your journey to Lansdowne, here are some essential travel tips to keep in mind:
Pack According to the Season: Depending on when you visit, pack clothing suitable for the season. Layered clothing is a good choice, especially during the winter.
Local Transportation: Lansdowne has limited local transportation options, so consider renting a vehicle or hiring a local taxi to explore the town.
Respect Local Customs: Lansdowne has a rich cultural heritage, and it's essential to be respectful of local customs and traditions.
Stay Hydrated: The hilly terrain and outdoor activities may leave you feeling dehydrated, so carry a reusable water bottle and stay hydrated.
Safety Precautions: While Lansdowne is generally a safe destination, it's wise to follow standard safety precautions and ensure the safety of your belongings.
Conclusion
Lansdowne is a hidden gem that offers a unique blend of natural beauty, history, and culture. Whether you're a history enthusiast, a nature lover, or someone seeking a peaceful retreat in the Himalayas, Lansdowne has something to offer everyone. This guide aims to provide you with the insights and information needed to plan your journey effectively. However, the true allure of Lansdowne can only be experienced in person. So, pack your bags, plan your journey, and discover the hidden gem in the Himalayas that is Lansdowne.
Additional Resources
For more detailed information and the latest updates, you can visit the Official Lansdowne Tourism Website.
Read More – 
Unveiling Shimla: Exploring Hill Station Charm and Heritage Marvels
Mussoorie Travel Guide: Embrace Nature's Beauty in the Queen of Hills
The Enchanting Capital of Uttarakhand: A Travel Guide to Dehradun
Auli: A Snowy Paradise in the Himalayas for Skiing and Scenic Beauty
Exploring Manali: A Complete Guide to the Ultimate Himalayan Getaway