10 Most Famous & Drool-Worthy North Indian Dishes
Indians are fond of Food and when it comes to celebrating the food tops the priority list. Indian Food is popular not within the country but across the globe. In terms of flavour and taste, Indian food always dominates world cuisine. 
North Indian Food is one of the most sought-after foods in India. The North Indian Food offers not only taste but also a culture widely related to the region. The North Indian Dishes are prepared with natural aromatic spices that enhance the taste and activate the appetite.
While most people think that North Indian Dishes are difficult to cook they are as easy to cook as eating. Before the drool comes out let's have a look at the top North Indian Dishes. These dishes will surely win your heart.
1. Shahi Paneer
Shahi Paneer is one of the most noted and delectable North Indian dishes and as the name suggests the Paneer is the king and main ingredient of the recipe. It is mainly prepared with onions, tomato, almond paste, spices enriched with natural flavours. The Shahi Paneer is commonly accompanied by wheat loaves such as nan roti, kulcha roti, and puri. Its great taste captivates the mind of the eater.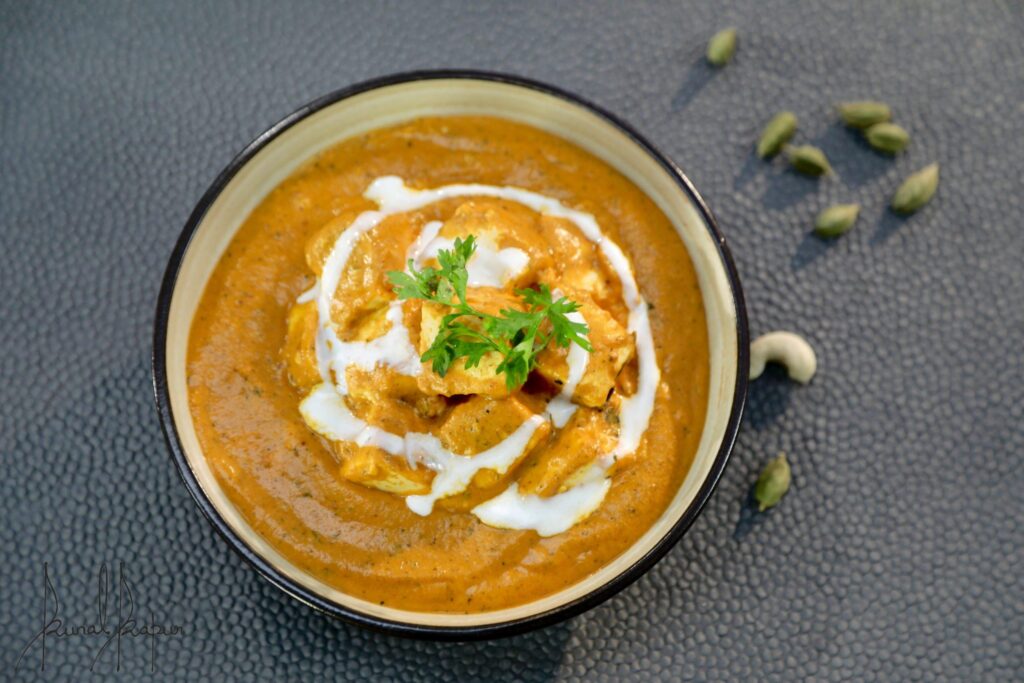 2. Kadhi
Kadhi is a famous Punjabi and Gujrati dish that is widely eaten with simmered rice. It is prepared with curd (dahi) and tempered with spices like Kashmiri Mirch, cloves, fenugreek seeds, etc. Its fascinating yellow colour is obtained by adding turmeric and chana flour. The recipe for kadhi is simple and can be made easily within half an hour. Whenever you are running short of time, you must try kadhi, it will surely make your day.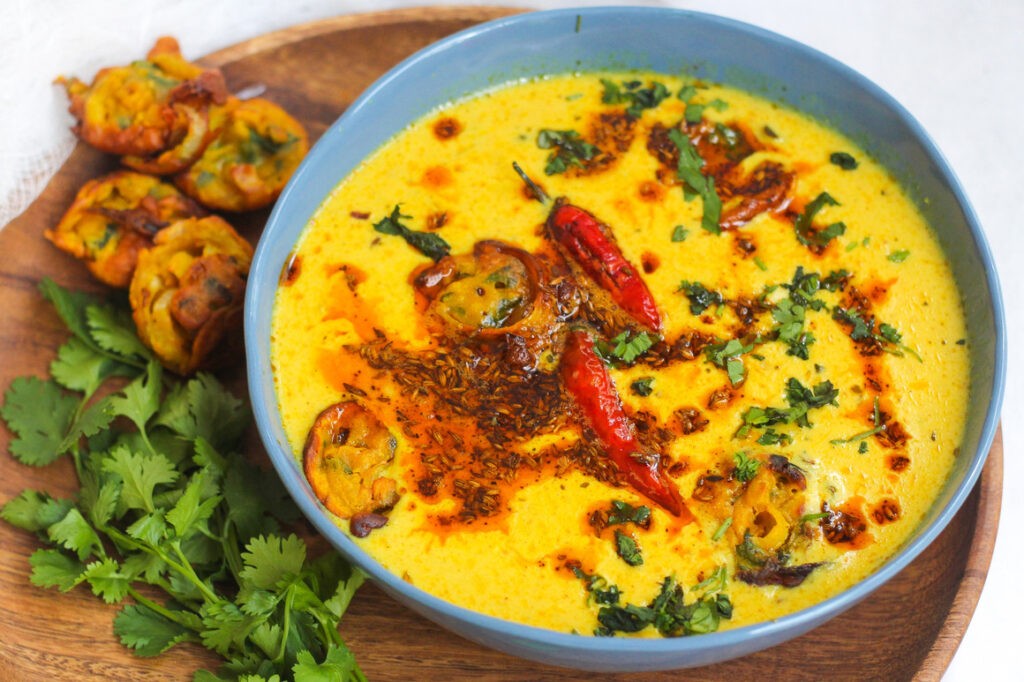 3. Dum Aloo
Aloo (potato) is the hero of every meal. Be its aloo paratha, samosa, kachori, Aloo is the common and easily available ingredient. Just like the other dishes, Dum Aloo is made of potato and creamy tomato curry. The recipe of the Punjabi-style dum aloo requires fewer ingredients and can be prepared within a few minutes.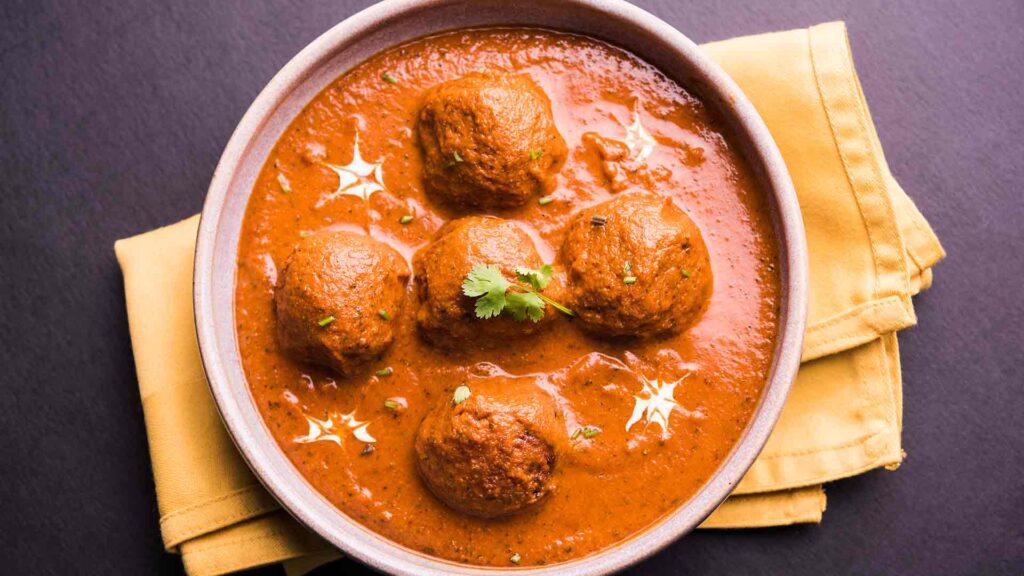 Know More – Delicious Food To Eat While Visiting Lucknow
4. Rajma Masala
Rajma is one of the most popular North Indian Dishes. Kidney bean is the main ingredient of the recipe and is prepared using aromatic spices such as cucumber powder, fennel, cloves, cardamom. Rajma is usually prepared with thick tomato curry and creamy paste of onion and garlic. The Rajma is widely eaten with pulao and its spices enriched taste mesmerize the eater. It is one of the favourite dishes of Punjab and North India. Whenever you have a craving you must try rajma with chawal, it will never disappoint you.
5. Dal Makhani
Dal Makni is usually prepared with rajma and urad dal. Several ingredients such as onion, tomato puree, garlic, evenly chopped ginger are mixed to prepare the dainty dish of North India. The combination of rajma and urad dal increases the taste and enchants the eaters for a lifetime. The dal makhani is accompanied by roti, nan roti, chawal, etc.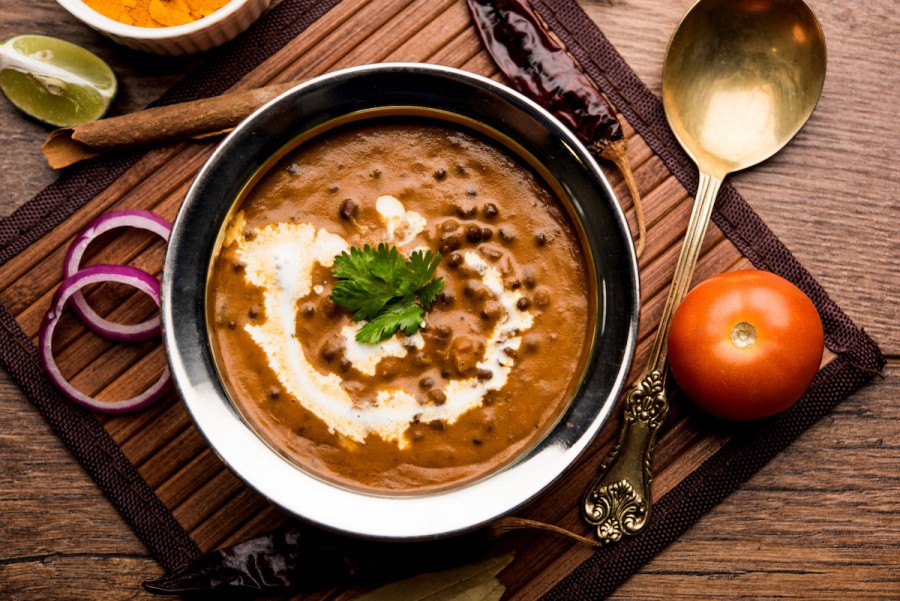 6. Aloo Gobhi
Aloo Gobhi is one of the common dishes of the North Indian States such as Uttar Pradesh, Punjab, Himachal Pradesh. It hardly takes fifteen minutes to prepare the savoury combination of aloo and gobhi. Every restaurant menu is incomplete without this simple-to-cook North Indian Dish. Next time you visit North India, you should not forget to add aloo gobhi to your meal.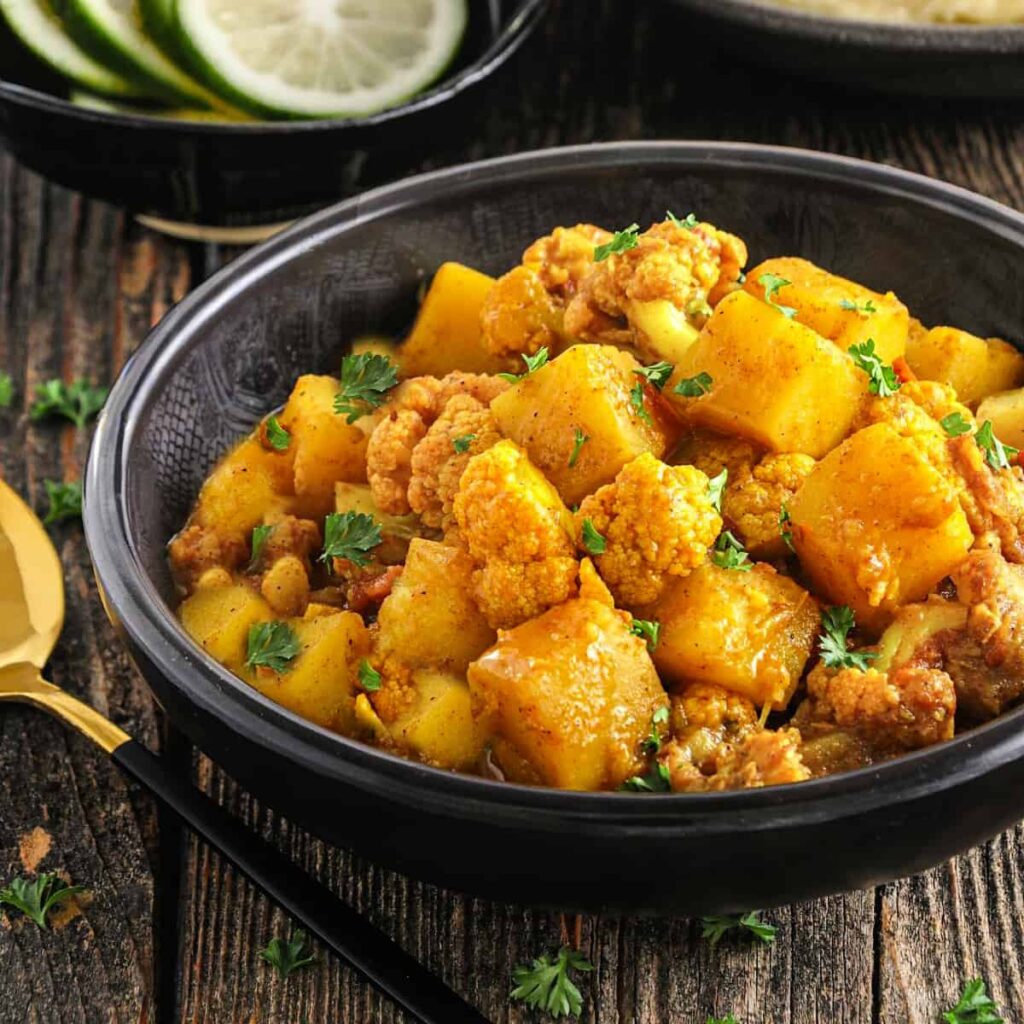 Know More – Famous Rajasthani Food Dishes To Never Miss Out
7. Palak Paneer
The drool-worthy Palak Paneer is one of the healthy dishes of North India. The recipe of the Palak Paneer is not much difficult but it requires a lot of patience to prepare a savoury dish. But once it is prepared there is no stopping then. The Palak Paneer is prepared with spinach and tomato gravy and dipped with finely chopped paneer.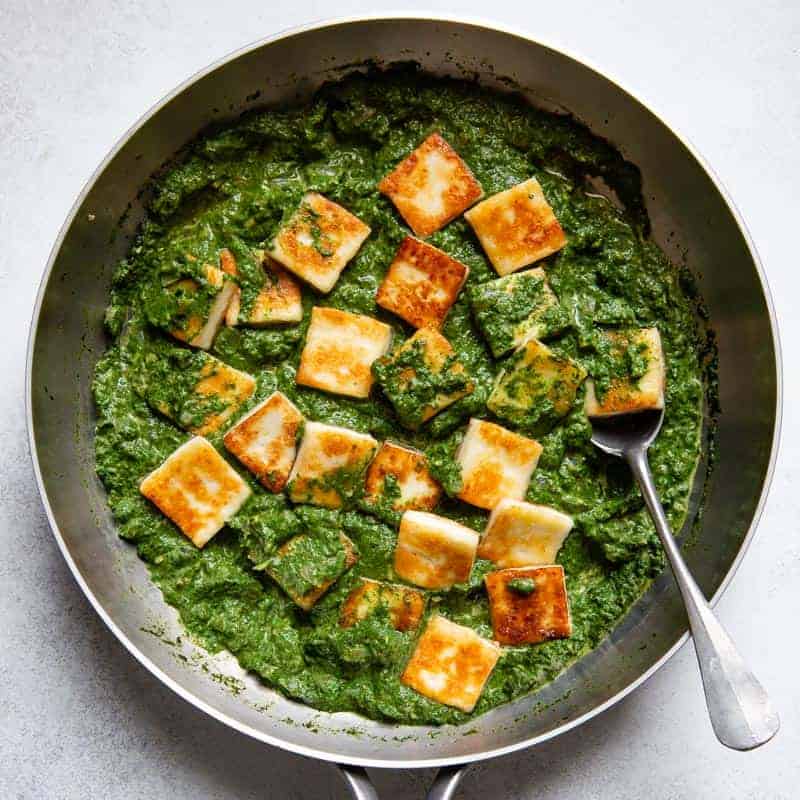 8. Amritsari Chole
The Amritsari chole has its roots in Punjab but it is widely eaten in different regions of North India. The Amritsari chole attracts not only kids but also adults. Its spices-filled taste fascinates the people. The Amritsari chole is prepared using chickpea, tomato gravy, onions, garlic, and redolent spices. The Amritsari chole is accompanied by tandoori nan, kulcha, roti, and puri.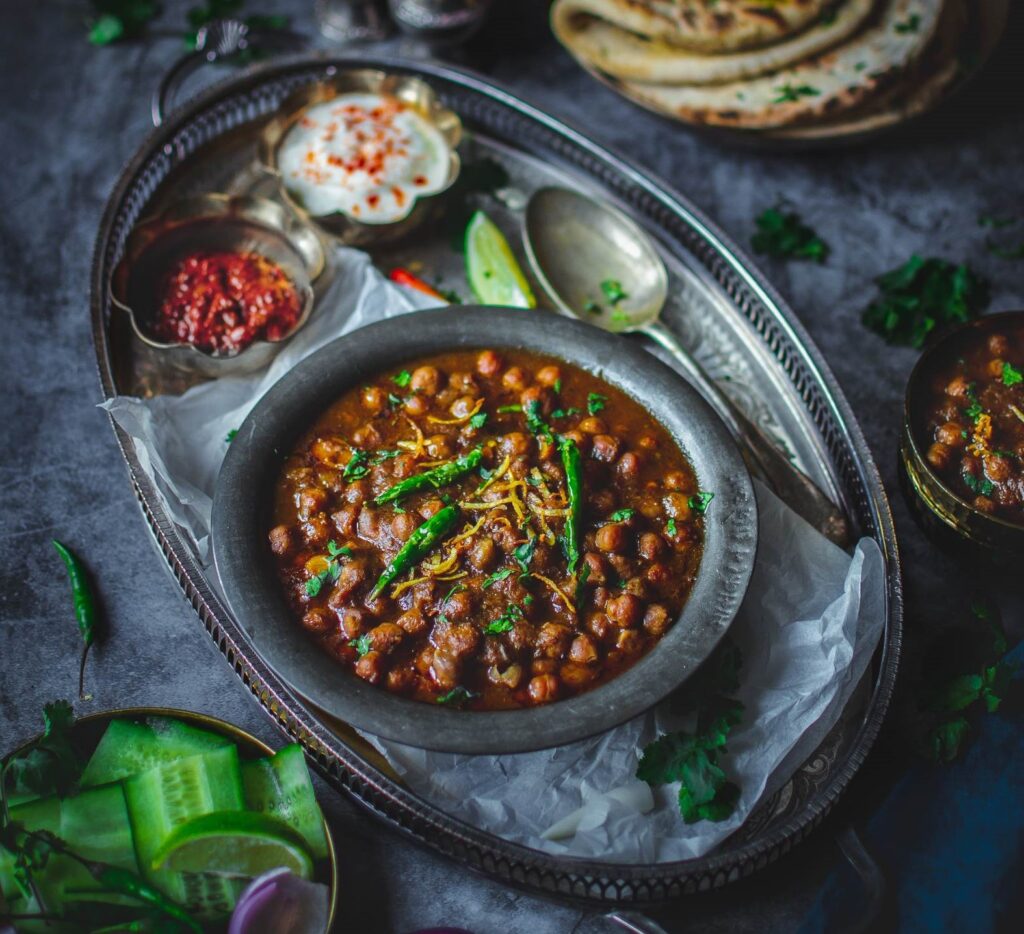 9. Chole Bhature
Chole Bhature is the common street food of North India. The recipe of the chole is similar to the Amritsari chole but the bhature is prepared using the gram flour. The gram flour is mixed with curd, eating soda, salt and is kneaded tightly to make a fluffy bhature. If you want to make your breakfast exciting never forget to eat chole bhature.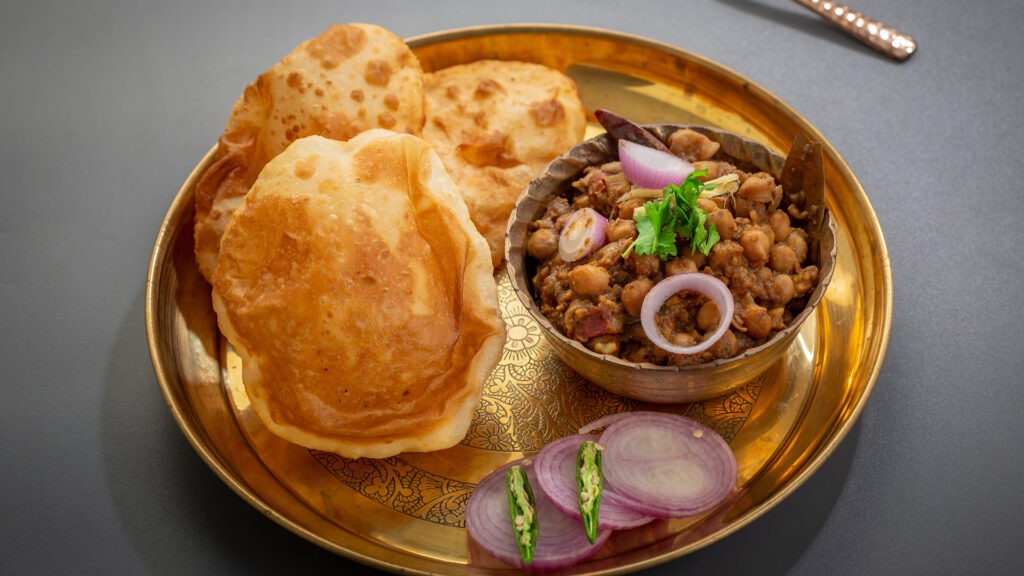 10. Chaat
North India is a centre of several types of chaat. If you love having a snack at tea time, you must savour the popular chaats of North India. The chaat has its root in Uttar Pradesh but it is passionately eaten across the nation.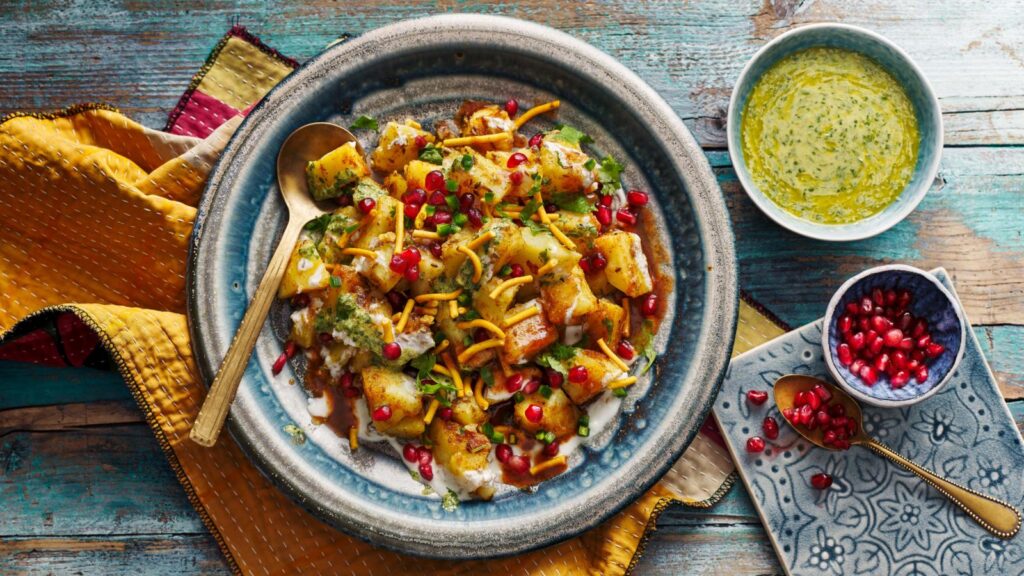 Whenever you get a chance to visit North India, you must try these savoury North Indian Dishes. These dishes will surely be etched in your memories forever.
Know More – Delicious Kashmiri Food Dishes To Try Out Once In A Lifetime
North Indian cuisine has a rich history and has evolved over time with various influences. The dishes from this region are known for their intense and complex flavors that are achieved through a combination of aromatic spices and herbs. From the classic butter chicken and tandoori chicken to the vegetarian options such as chana masala and palak paneer, North Indian cuisine has something for everyone.
The vibrant colors and distinct flavors of these dishes are not only visually appealing but also tantalizing to the taste buds. Whether you're a spice lover or prefer milder flavors, North Indian cuisine has a dish that will leave you drooling. The popularity of these dishes has spread beyond India's borders, making them some of the most beloved and sought-after dishes around the world.
So if you haven't already, be sure to try out some of these famous and drool-worthy North Indian dishes for an unforgettable culinary experience.