Popular Indian Street Foods that You Can't Resist
Yearnings for something crispy and tasty then have a look at the popular Indian street foods. India is home to a variety of street food. From Kashmir to Kanyakumari, every region has something special to offer. There would barely be any street in India where you will not find a vendor selling street food. These vendors play a crucial role in satiating our day and late-night cravings.
From college-going students to working people, everyone loves too much tasty street food. Whenever you pass on a vendor selling aromatic street food, your craving is no longer to be subdued. Whether you go out shopping or for a short stroll, you do not return home without devouring delectable street food. Every outing appears to be incomplete without street food. The Indian street foods attract not only natives but also foreigners. The foreigners also love to indulge in the mesmerizing taste of tangy Indian street food. Indian street food widely showcases the culture associated with a particular region. From Gujrat's Dabeli to Punjab's Chole Bhature, each street food exhibits the centuries-old custom. 
If you happen to be a street food lover then let's take a look at the indulging and tantalizing Indian street foods.
1. Pani Puri (Gol Gappe)
Pani puri is one of the most popular Indian street foods. It is widely found in North India. In some Indian regions, Pani puri is known as gol gappe and puchka. Pani puri is a light snack and is often referred to as paani ke batashe. The pani puri is nothing but a simple puri filled with tangy and salted water. It appears to be ordinary but it tastes exceptional. Pani puri is every age group's favourite. Be its children or adults, everyone loves too much on this tasty light snack.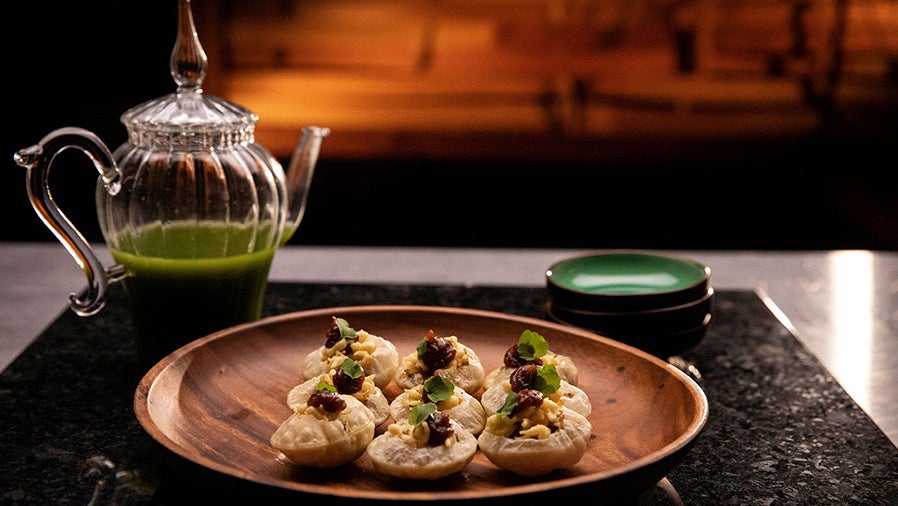 2. Samosa 
The famous North India street foods, Samosa is every craving's delight. Samosa is prepared using all-purpose flour and commonly stuffed with tempered potato. Samosa is usually served with red and green chutney. This triangular-shaped street food has been winning the hearts of millions since discovered. 
3. Veg Noodles 
There would hardly be anyone who will say no to the piquant long and non-sticky veg noodles. The noodles have their origin in China but they are eaten worldwide. The recipe for veg noodles is simple yet easy. Even a teenager can make it without any guidance.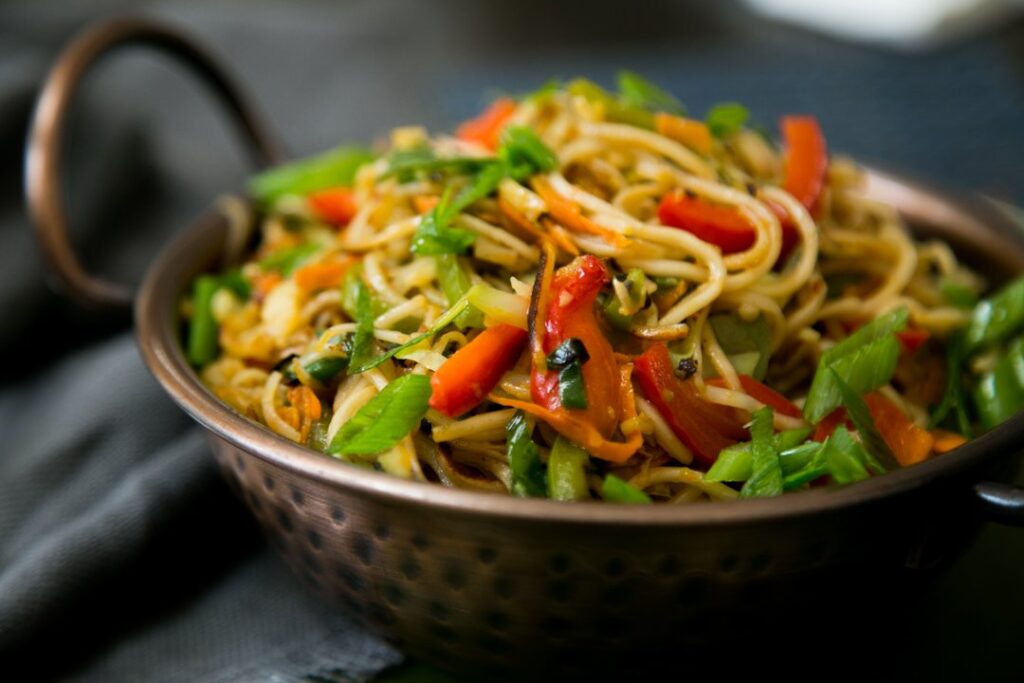 4. Chole Bhature 
One of the prominent Indian street foods of Punjab, Chole Bhature has been ruling the street food for many years. It is widely savoured in North India. Chole bhature is not only a street food but also a delicacy that takes the food lovers by storm.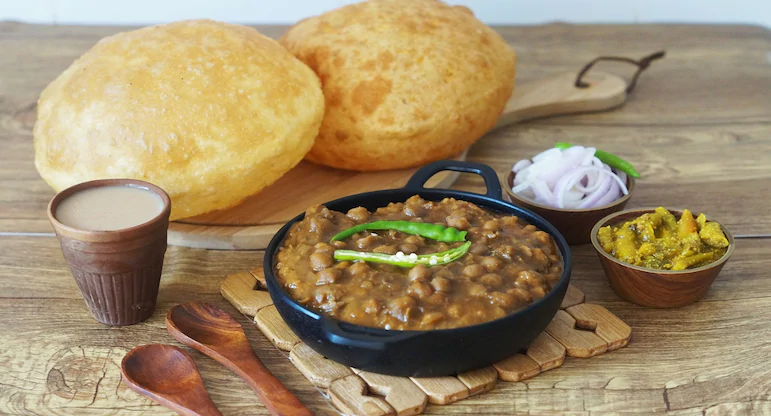 Read More: 10 Most Famous & Drool-Worthy North Indian Dishes
5. Pav Bhaji 
The popular Maharashtrian street food, Pav bhaji is a lethal combination for every street food lover. Pav bhaji is nothing but a soft pav and bhaji is usually prepared using a variety of veggies. The aromatic spices used to prepare this delicious food to enhance the taste and double the joy.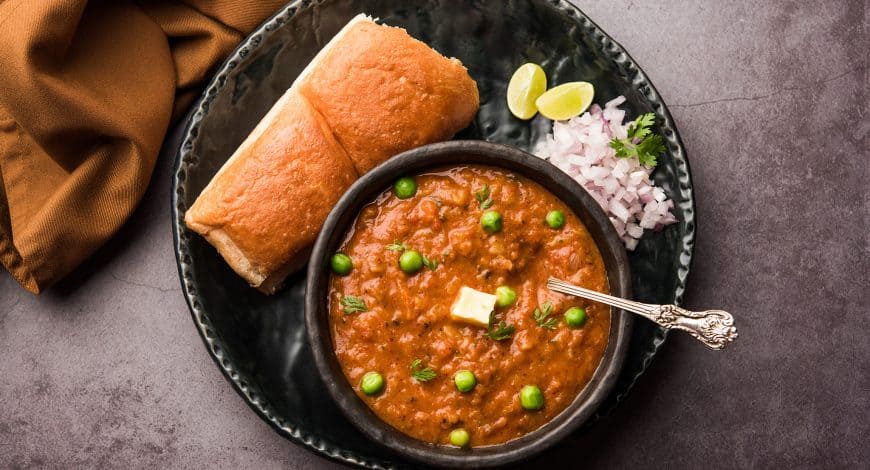 6. Paneer Pakora
Paneer lovers would have been started drooling, haven't they? Paneer pakora is a local street food found in almost every nook and corner. It is healthy yet tasty Indian street foods that is enough to make everyone crazy. It is usually made using gram batter and small cubes of paneer.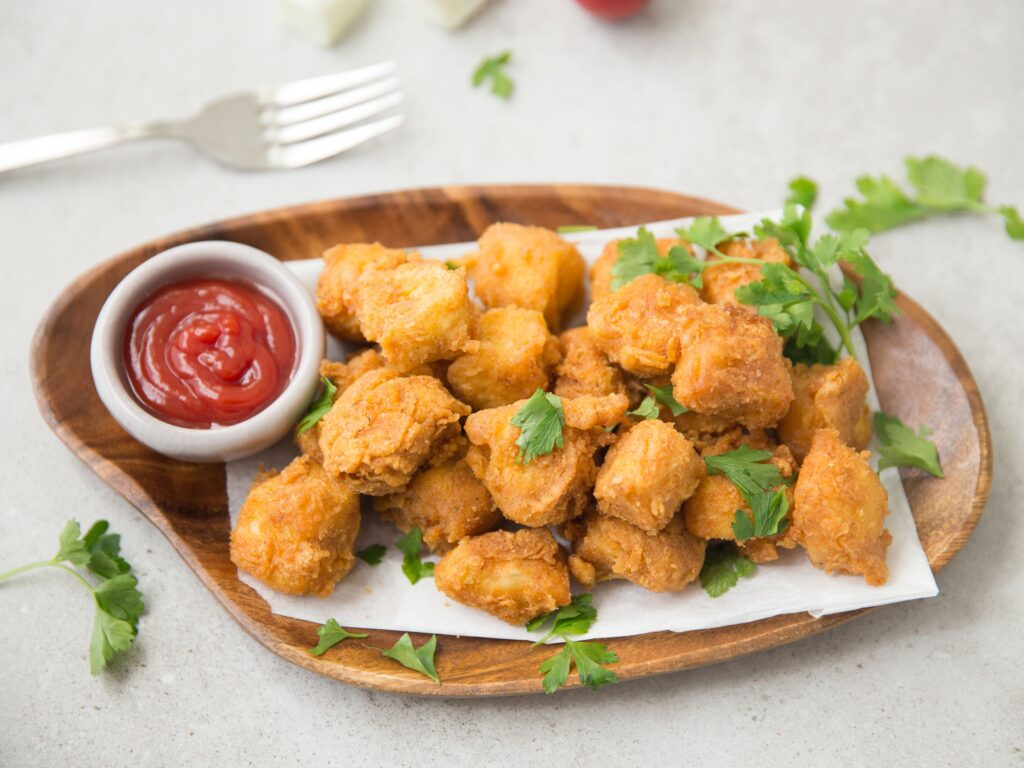 7. Idli Sambhar
To every South Indian food lover out there, idli sambhar is nothing but a treat. These small semolina balls are usually served with lemony sambhar. This healthy South Indian street foods is sufficient to refresh your mood. 
Read More: Top 10 Delectable South Indian Dishes To Try Out
8. Dabeli
The Gujarati street food, Dabeli is popular across India. Every tea-time snack appears to be incomplete without this savoury food. The captivating Kutchi-Dabeli is made using assortments of spices like cumin seeds, coriander seeds, fennel seeds, cloves, etc. Dabeli is a healthy snack as it is garnished with pomegranate seeds.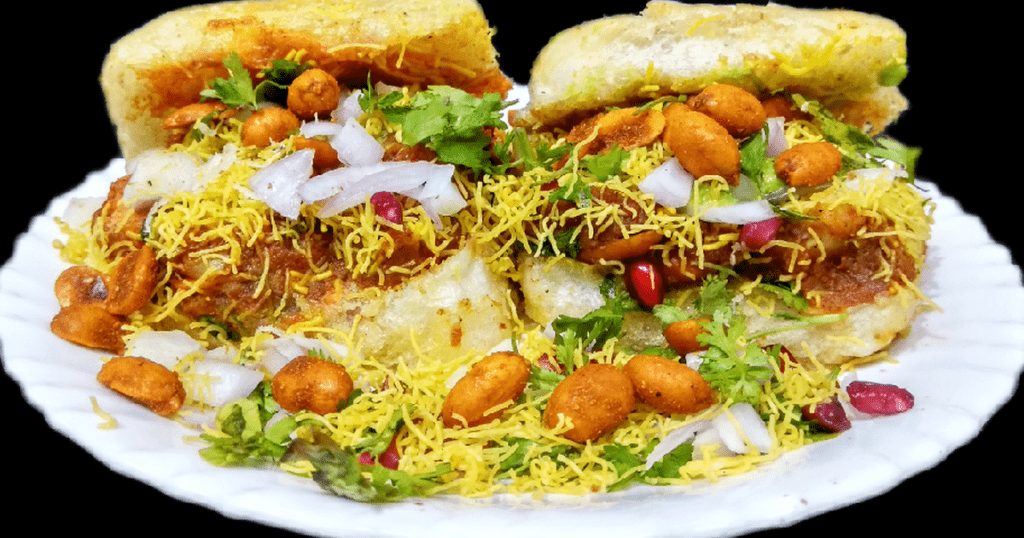 9. Vada Pav
If you are a vada pav lover then raise your hand. I have already done it. This popular Indian street foods hailing from Maharashtra is every food lover's dream. Vada pav is simply a pav filled with small round balls of potatoes. The simple-looking vada pav wins the heart in the first bite and till you complete it you are sure to fall in love.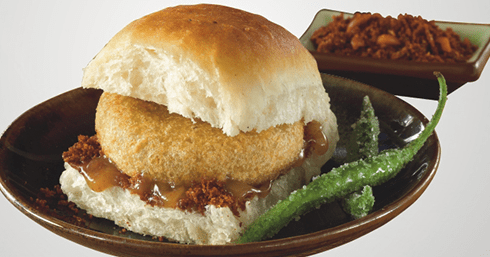 10. Bhelpuri
The tasty combination of tamarind chutney and dried ingredients such as sev, puffed rice, and chopped onions is popular street food. Its popularity is not limited to the street. Who does not remember the 90's iconic song? Reminiscing the song and biting this delectable street food is all we need to spend the enamoring evening.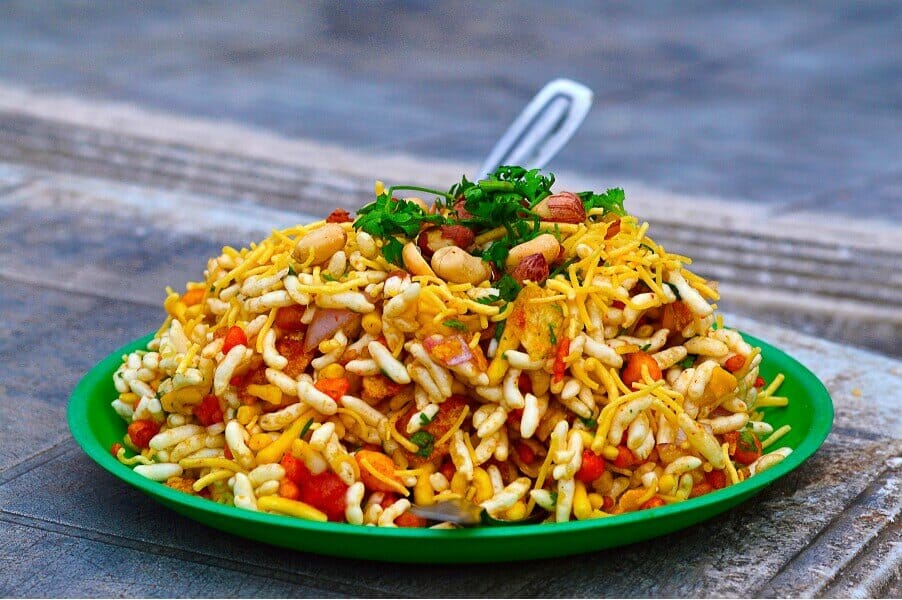 Indian street foods are a vibrant and exciting culinary experience that offers a unique glimpse into the country's diverse culture and cuisine. From the bustling streets of Mumbai to the narrow alleyways of Delhi, street vendors offer a vast array of flavors and aromas that are sure to tantalize your taste buds.
The colorful and fragrant dishes of Indian street foods are not only delicious but also affordable, making it a popular choice among locals and tourists alike. Whether you're in the mood for a savory snack or a sweet treat, the diverse and eclectic street food scene in India has something to offer.
From the tangy and spicy flavors of chaat to the savory and crispy samosas, each dish tells a story of the region it originates from. And the best part is that you don't need to sit down in a fancy restaurant to enjoy it. Indian street food is all about eating on the go, enjoying the flavors while immersed in the hustle and bustle of the street.
So, whether you're exploring the streets of India or looking to experience a little piece of the country at home, Indian street food is the perfect choice for anyone looking to broaden their culinary horizons. So come and take a bite of India's vibrant street food scene, and let your taste buds take you on a journey of flavors and sensations that you won't soon forget.