Delicious South Indian Dishes
We all love savouring different sorts of dishes and when it comes to taste our joy seems to have no boundary. India is popular not only for its diverse culture but also for its drool-worthy variety of cuisine. India has a wide range of cuisine fraught with natural indigenous spices that enchant the eaters across the globe.
There is an entire world that lies beneath the surface of our food. Each region of India has its own rich cuisine and it is no coincidence that any Indian dish tastes better if cooked the local way.
Besides the elevated mountains, the scenic lakes, and celestial beauty, India is popular for its multifarious food and culture. India is renowned for its splendid dishes that explicate the culture of a particular region. I always love eating Indian food, but I've never ventured south of the border. From what I've heard, there's a multitude of great dishes to try out that are bound to make your taste buds happy. Among all the Indian States, the South Indian States such as Kerala, Karnataka, Andhra Pradesh, Tamil Nadu, and Telangana have the most sumptuous and delectable dishes.
Read More: Top 10 Indian Food That You Must Try Once in A Lifetime
The South Indian Dishes are widely accompanied by tamarind and coconut chutney. The South Indian Dishes are not only piquant but also nutritious as they are mostly cooked in coconut oil. The South Indian Dishes are prepared using natural herbs and are excessively alimentary.
Every Indian restaurant irrespective of the region has incorporated South Indian Dishes in its menu. If you are planning to travel to South India, you must try the mouth-watering South Indian Dishes. These dishes will surely inscribe in your memories forever.  From crispy vada to brittle dosa, let's check out the top famous dishes of South India.
So without further ado, here are ten delicious South Indian dishes you should be trying out in order to broaden your palate.
1. Dosa
Dosa is one of the traditional dishes of South India. Well, its origin is a matter of debate but some experts state that the Dosa was born in Tamil Nadu. No matter where it was originated, the Dosa is undoubtedly the most popular street food of India. Dosa is prepared using the creamy batter of rice and gram and is stuffed with fried potatoes and coriander.  Dosa is often served with hot sambar and spicy dip.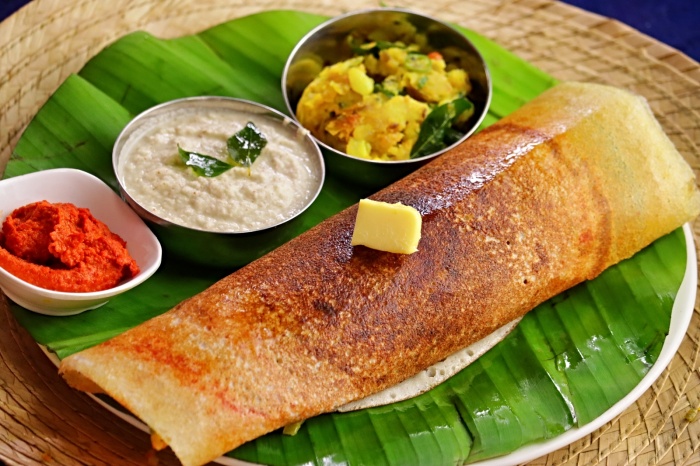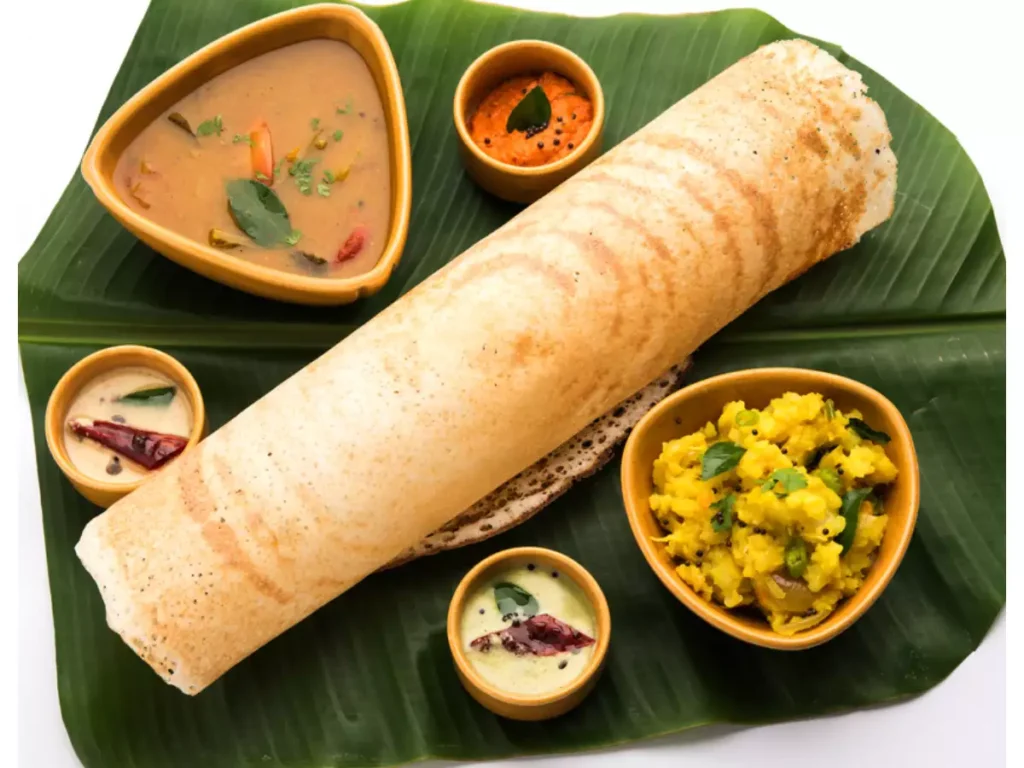 2. Idli
The simple and easy-to-cook idli is every food lover's dream. The idli is often taken during breakfast with coconut and chilli chutney. The idli is cooked using steamed rice batter and tempered with lentils. It is one of the most tempting dishes in South India.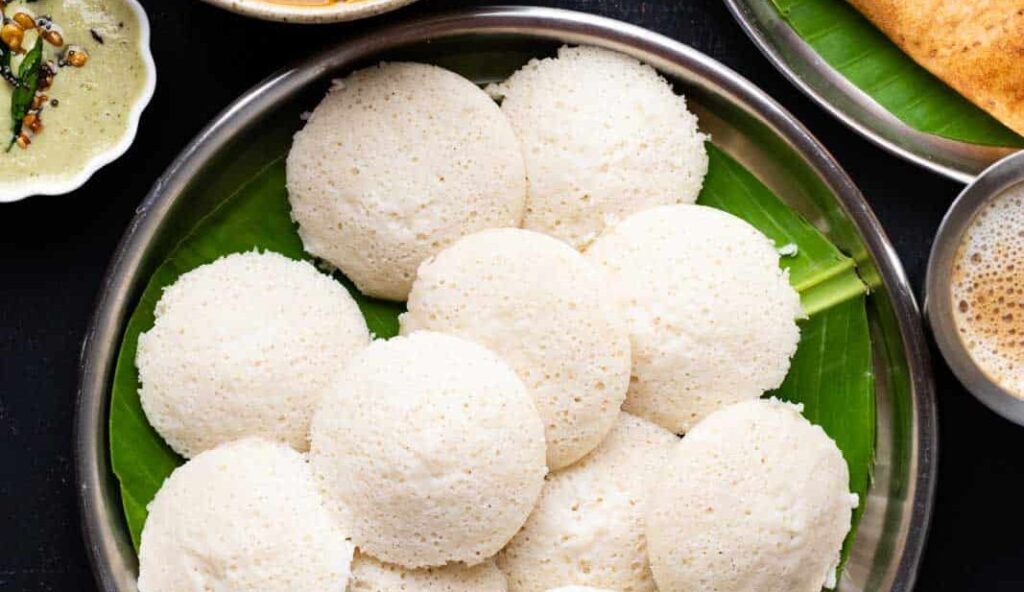 3. Vada
The donut-shaped crispy vada is one of the most popular street foods in South India.  The vada is cooked using a fermented legume batter and is soaked to enhance the taste. The vada is usually served with red and green chutney. The vada can be prepared easily at home within a few minutes. If you love cooking at home, then vada is a must to try the recipe for you.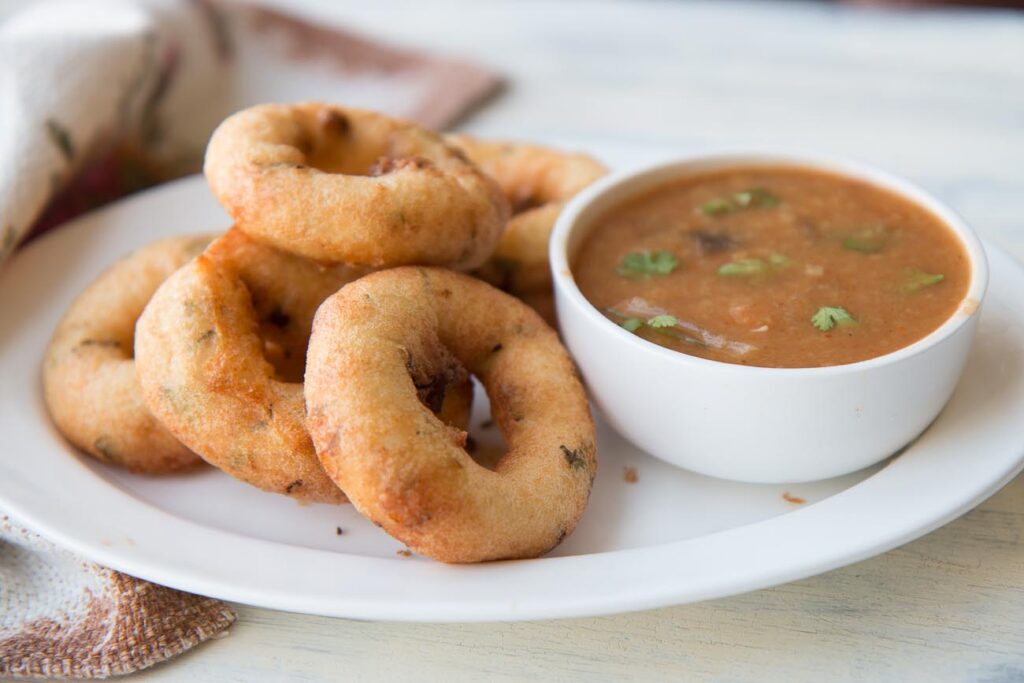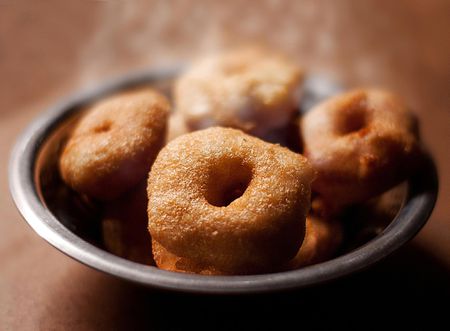 4. Curd Rice
The heavenly combination of curd and rice is all that everyone wants to have in all three meals of a day. While it looks like an ordinary combination its recipe is not at all ordinary.  The rice is first tempered with mustard seeds before mixing with the curd. The curd rice can be eaten with a healthy salad.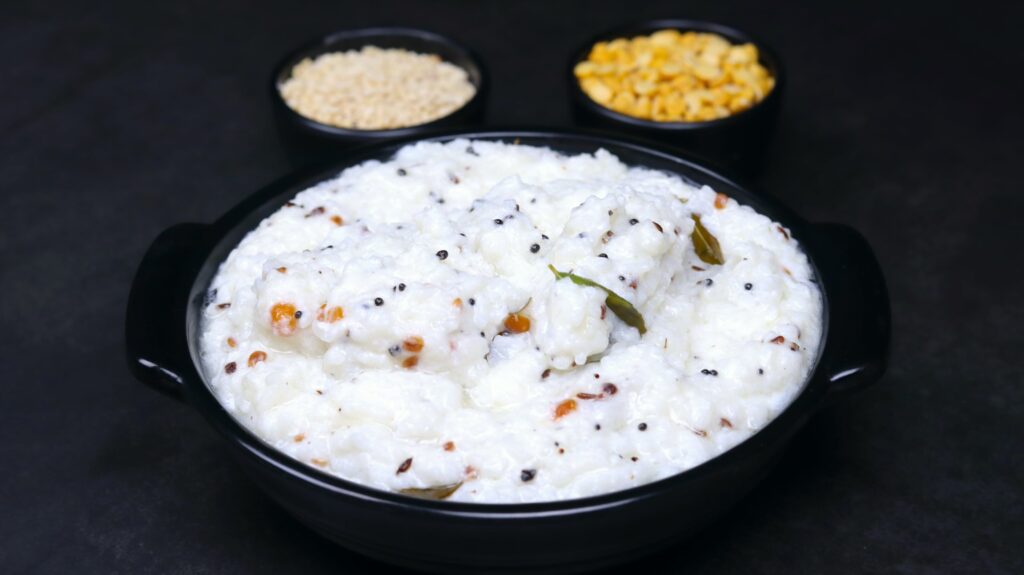 5. Uttapam
If you love starting your day with some healthy breakfast then uttapam is all that you want. Uttapam is prepared using a buttery and creamy batter mixed with onions and tomatoes. It looks more like a pancake but its taste is beyond your imagination. The Uttapam does not take much time to prepare. If you are a beginner and want to impress everyone with your cooking then do try this scrumptious uttapam.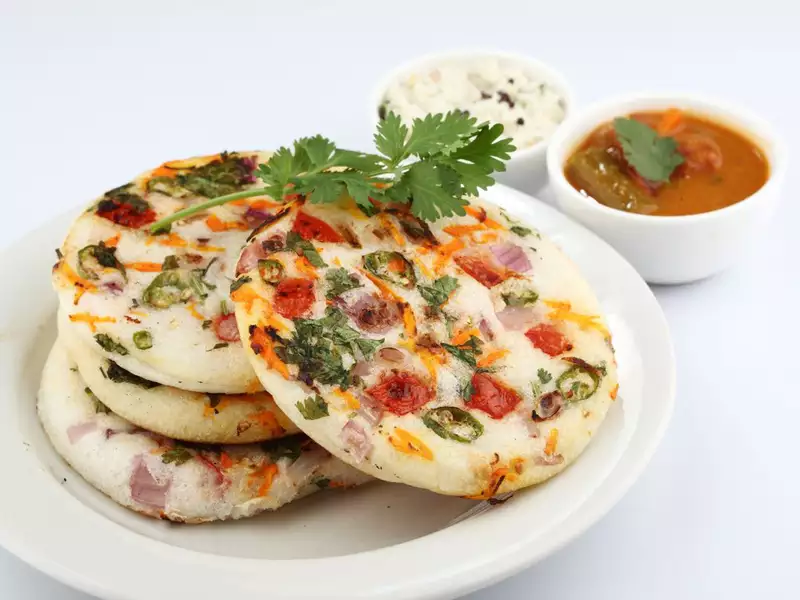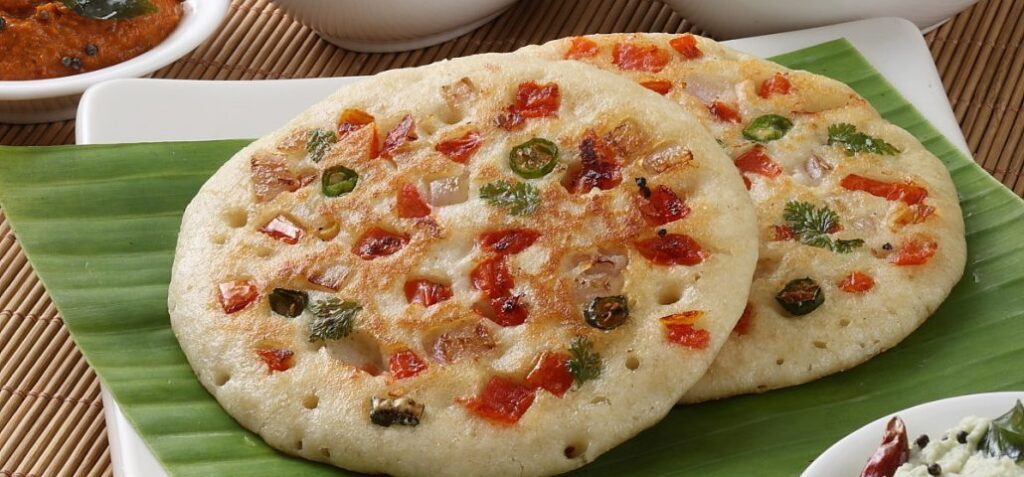 6. Coconut Chutney
Coconut chutney is one of the healthiest dippings for your snack. As the name suggests coconut is the main ingredient of this popular Indian condiment and is prepared using garlic, ginger, cumin, and various spices. Every South Indian snack is incomplete with coconut chutney and it is widely served for snacks such as idli, dosa, or vada.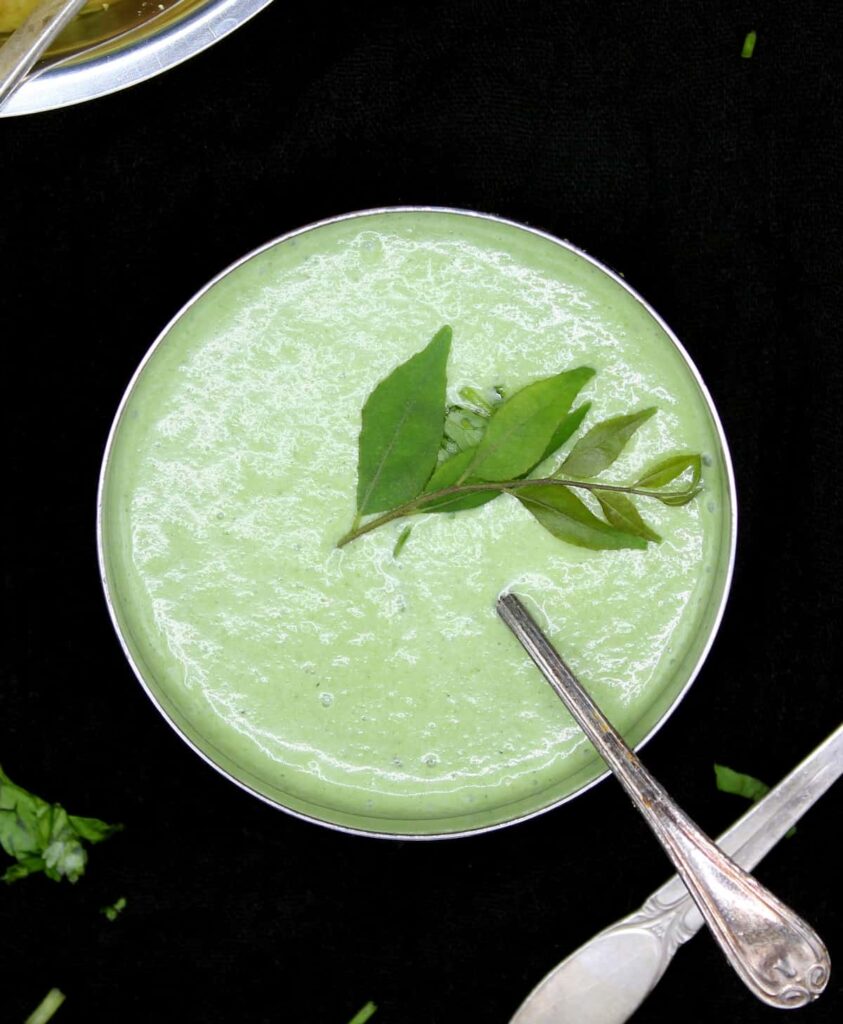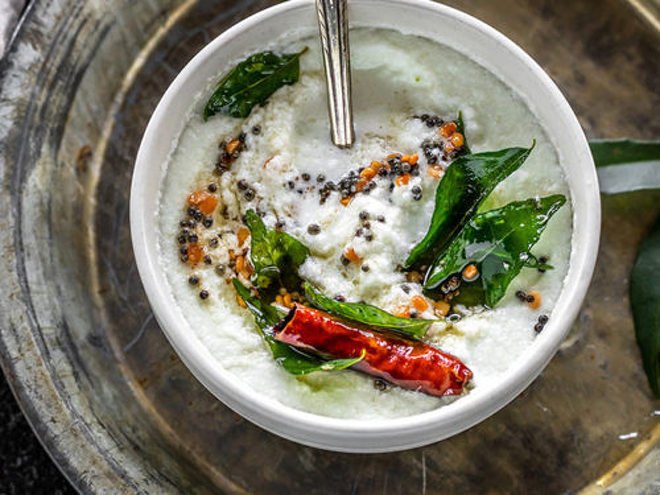 7. Kozikodan Biryani
Kozikodan biryani has its root in Kozikode, Kerala. It is one of the traditional dishes of South India and is cooked with roasted chicken and a cluster of spices. The Kozikodan biryani can go well with every Indian curry. 
8. Upma
Upma is one of the most famous dishes of South India. It can be taken in breakfast as well as dinner. Upma is prepared using roasted semolina and cooked vegetables such as onion, tomato, coriander. It is normally garnished with peanuts, and curry leaves.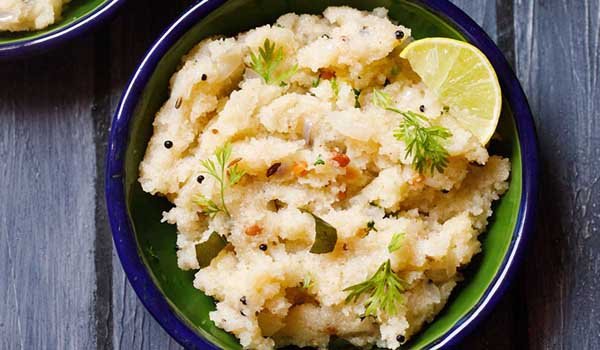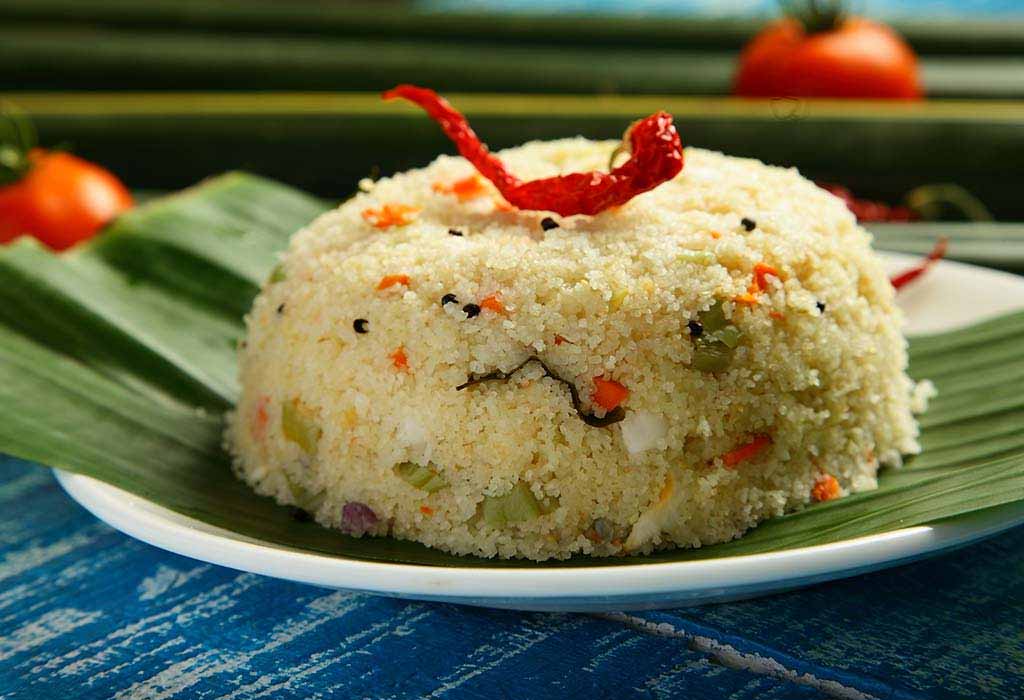 9. Lemon Rice
Just like curd rice, lemon rice is prepared using cooked rice mixed with herbs and tempered with spices like cumin, coriander, mustard seeds, etc. To enhance the taste, lemon juice is added to the rice. The lemon rice can be accompanied by delectable curry.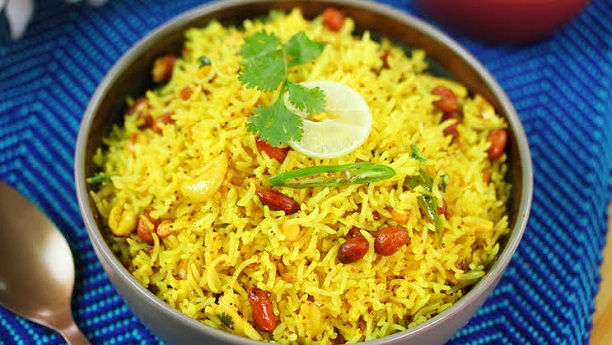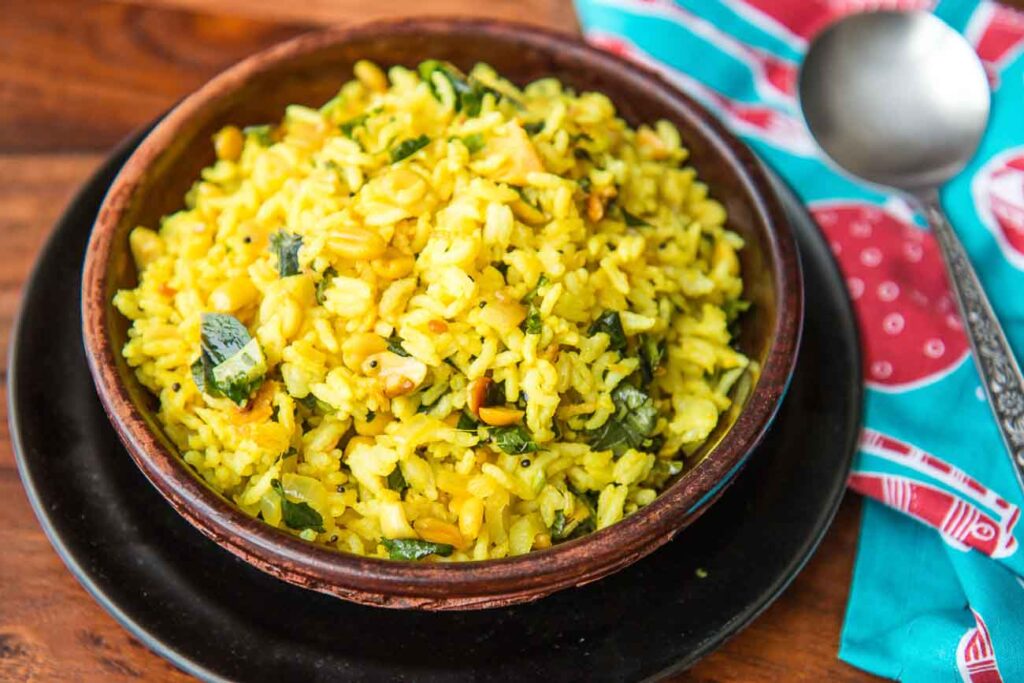 10. Payasam
Payasam is one of the tastiest desserts in South India. Payasam is a South Indian kheer prepared using soaked rice and milk. Payasam is the heart of every meal and is adorned with cashews and raisins.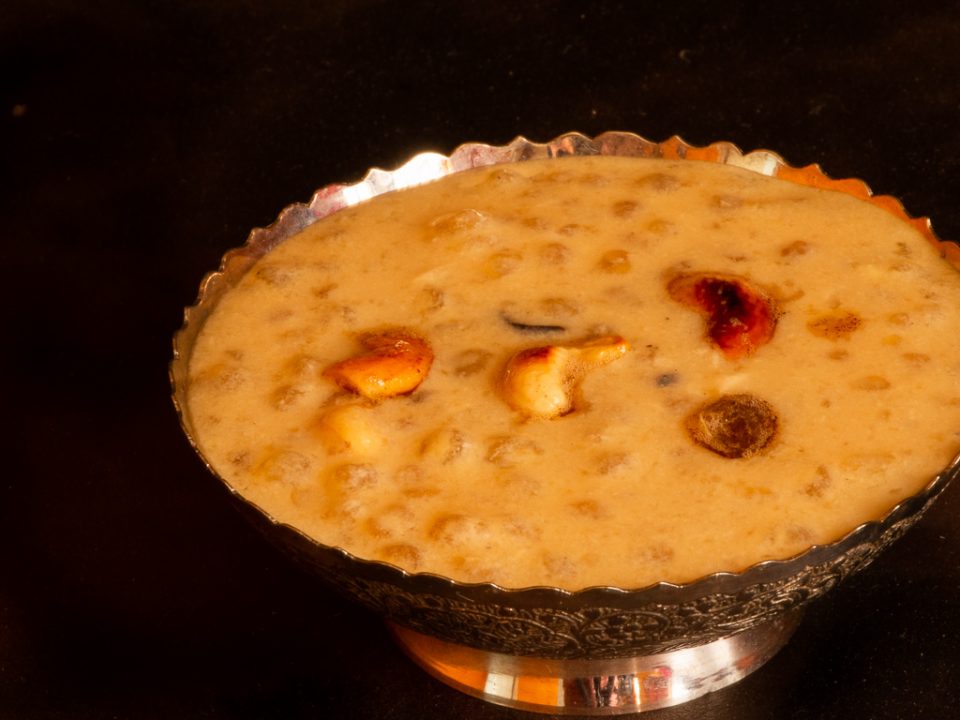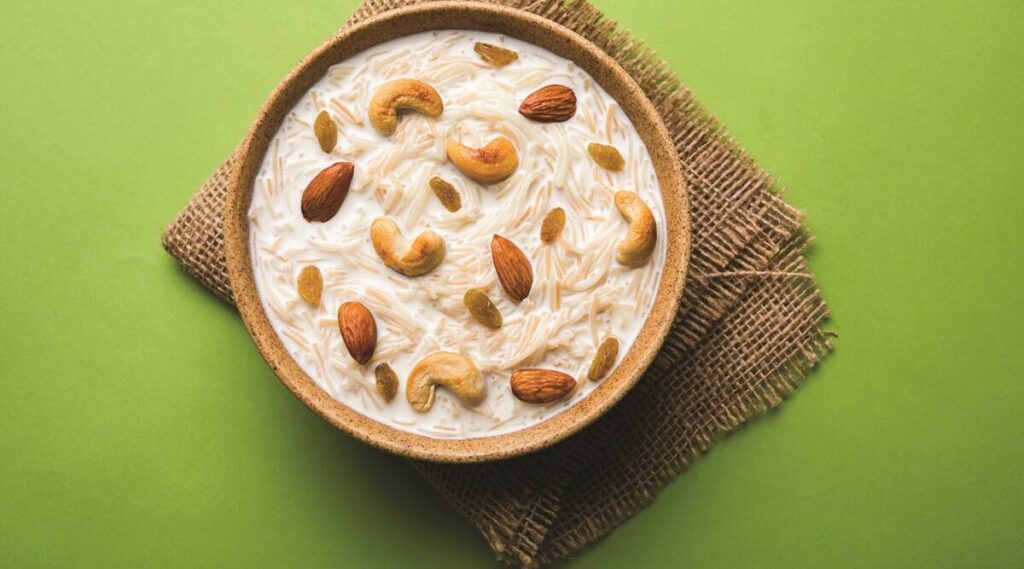 South Indian cuisine is renowned for its diversity, richness, and delectable flavors that are unique to the region. With a vast range of vegetarian and non-vegetarian dishes, South Indian cuisine offers an array of flavors, aromas, and textures that tantalize the taste buds. From crispy dosas, fluffy idlis, tangy sambar, spicy chicken chettinad, and flavorful biryanis, the culinary delights of South India have a special place in the hearts and stomachs of food lovers around the world.
Whether you're a fan of spicy food or prefer milder flavors, South Indian cuisine has something for everyone. With its bold use of spices, fresh ingredients, and cooking techniques passed down through generations, South Indian cuisine is not just about the food, but also about the cultural heritage and traditions that have shaped it over time. So, if you're looking for a gastronomic adventure, be sure to try out some of the delectable South Indian dishes and experience the flavors of this rich and vibrant cuisine.