Popular Dishes of Maharashtra
Maharashtra, the economic and commercial capital of India is famous for its nightlife. The state is a combination of exquisite beaches and ancient caves. The rich cultural heritage of the state takes us through the historical places which widely showcase the valor of Shivaji Maharaj. 
Apart from being the center of trade and entertainment, the state pleases the people with its spices-filled food. Maharashtrian or Marathi cuisine is not only spicy but also tasty. The closeness of the state to the Southern part of the country brings out new dimensions in the food. Marathi dishes are mainly prepared using coconut, green chillies, peanuts, and sesame seeds and can be divided into two styles – Konkani and Vardhi. The method of cooking the dishes varies after every mile as every city of the state offers a unique taste to food lovers.
You cannot hold on to your craving after savoring these delectable dishes of Maharashtra. Take a look at the quintessential dishes of Maharashtra and indulge in the taste by creating your own version.
1. Kothimbari Vadi
Kothimabari vadi is every household favourite dish that tastes even better when served with spicy green chili. This lip-smacking dish is prepared using a batter of gram flour and simmered until well cooked. The steamed cake is then minced into small pieces and fried until the cubes are crisp.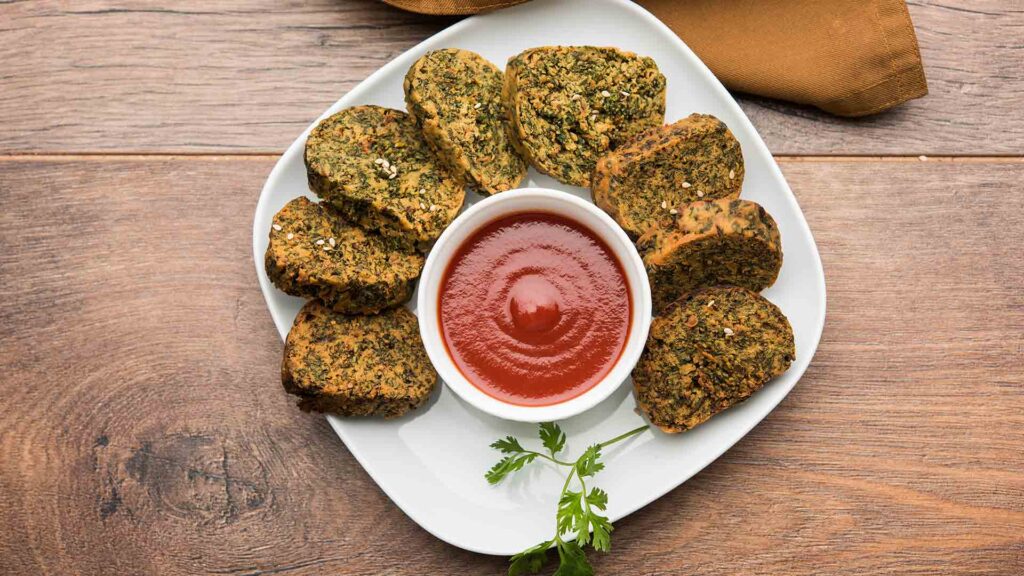 2. Misal Pav
The classical dish of Maharashtra has its origin in Pune and is a popular breakfast meal. The aromatic spices used to prepare the dish enhance the taste and joy of eating. The dish has countless variations and is usually served with bread. The recipe for the dish is simple and can come to your platter within a few minutes.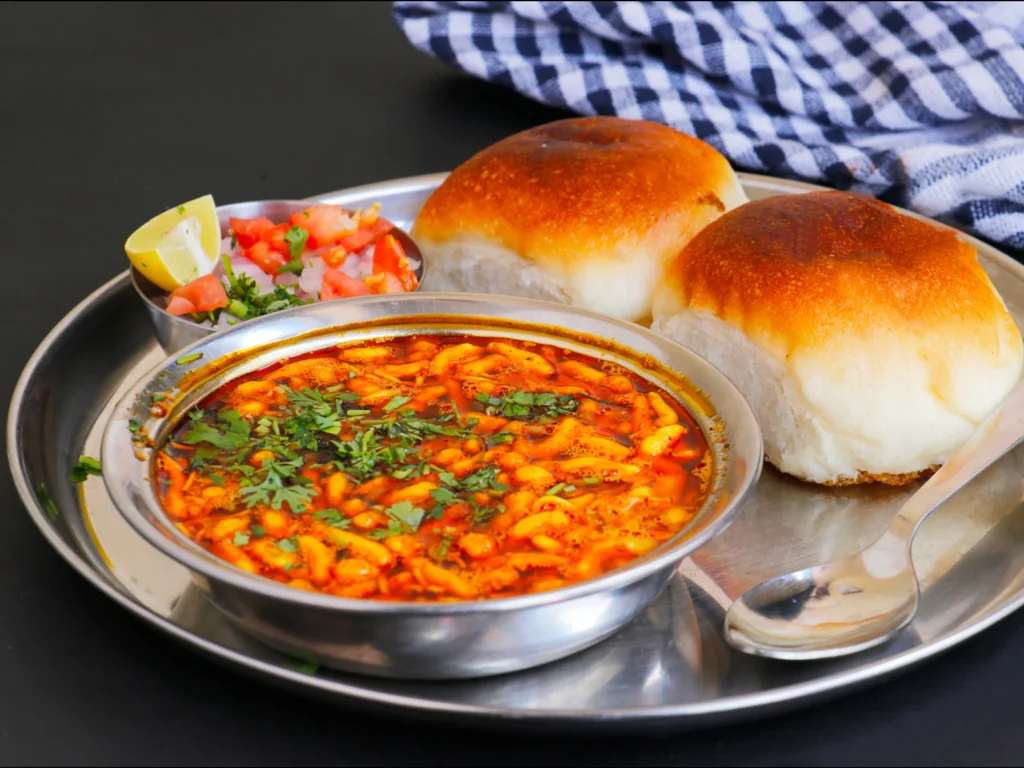 Read More : Popular Indian Street Foods that You Can't Resist
3. Puran Poli
Puran Poli is the best substitute to the heavy calorie paratha and is stuffed using soaked yellow gram, jaggery, and cardamom powered. A light-hearted dish is not only tasty but also healthy as it is made using clarified butter. Eat this delicious dish with your favorite pickle and give your day an exciting start.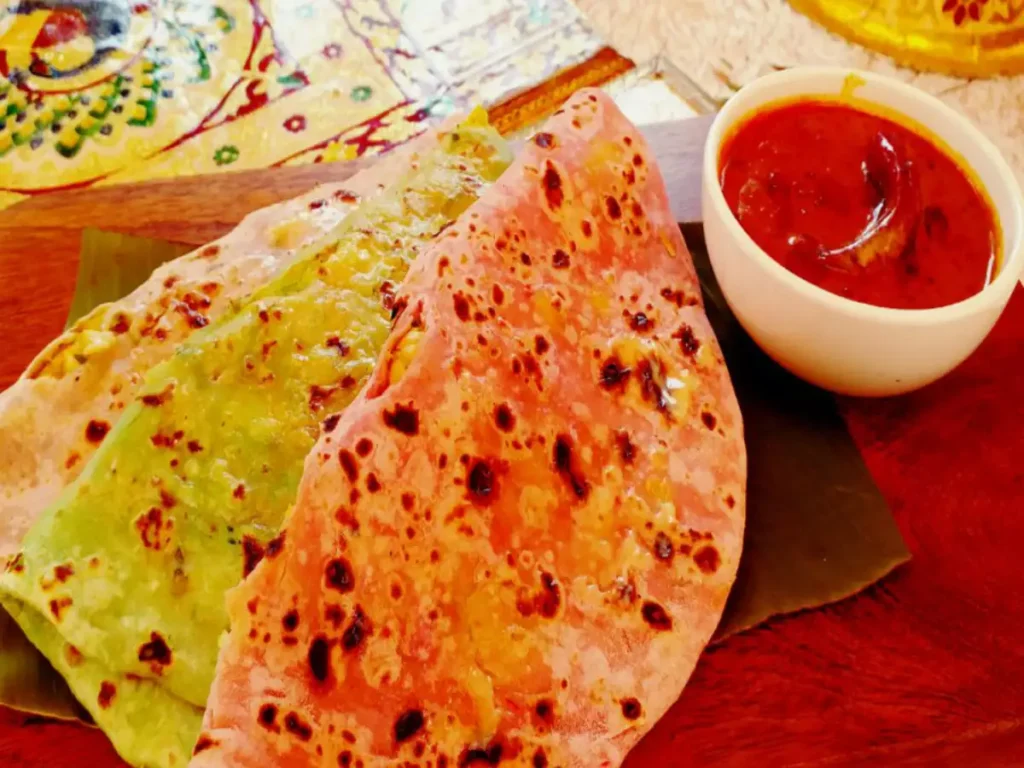 4. Kadhi
The recipe for this drool-worthy dish is easy and goes well with fried rice or khichdi. Kadhi is prepared using yogurt and tempered with spices like cumin seeds, dry chilli. Kadhi is an ideal summer dish that tastes better when garnished with fresh coriander. The mouth-watering dish can be eaten at any time of the day.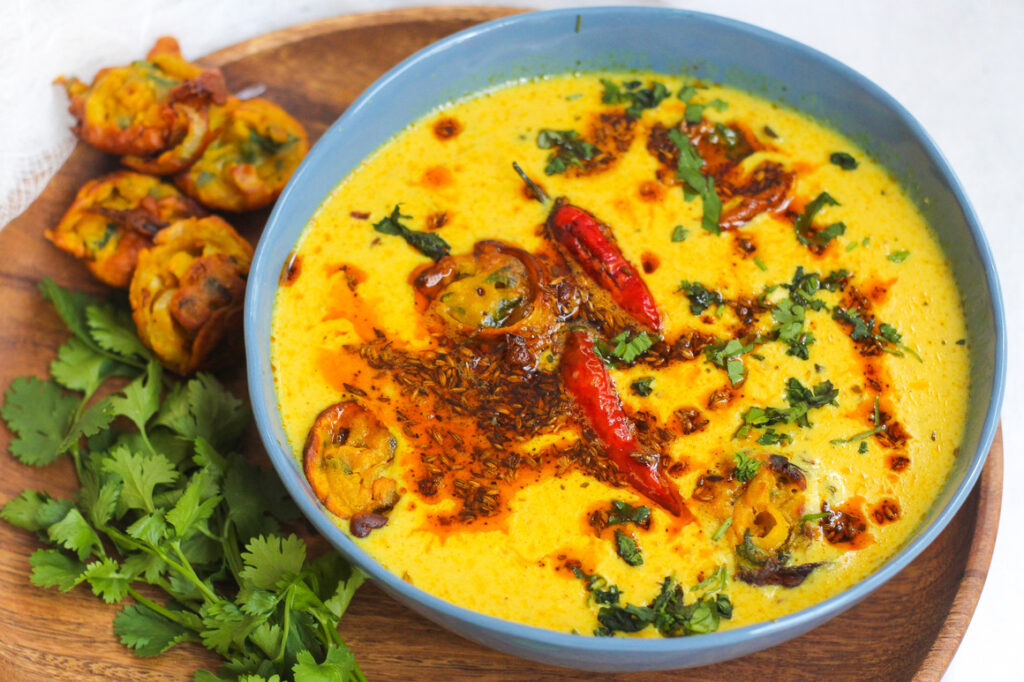 5. Pav Bhaji
Pav bhaji is thick gravy prepared using lots of mashed veggies and served with butter roasted pav bread. The popular street food of Maharashtra will compel you to touch the tip of your fingers with its taste. The tangy spices like cumin, coriander powder, and special pav bhaji masala are used to prepare this delectable dish.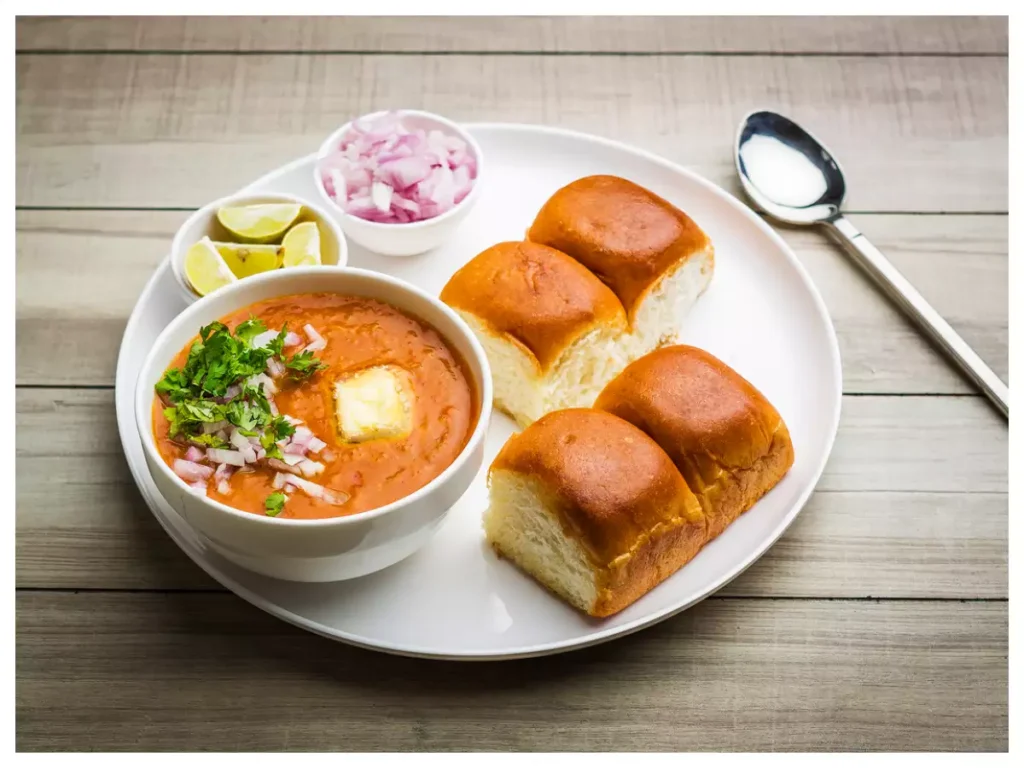 6. Vada Pav
Vada pav is one of the famous dishes of Maharashtra and is found in almost every street. There would hardly be any street where you will not find a vendor stall encircled with a crowd to savor this dainty dish. Vada pav is a potato patty placed between the thick slices of bread. The dish is quite similar to a vegetable burger and tastes better with tamarind chutney.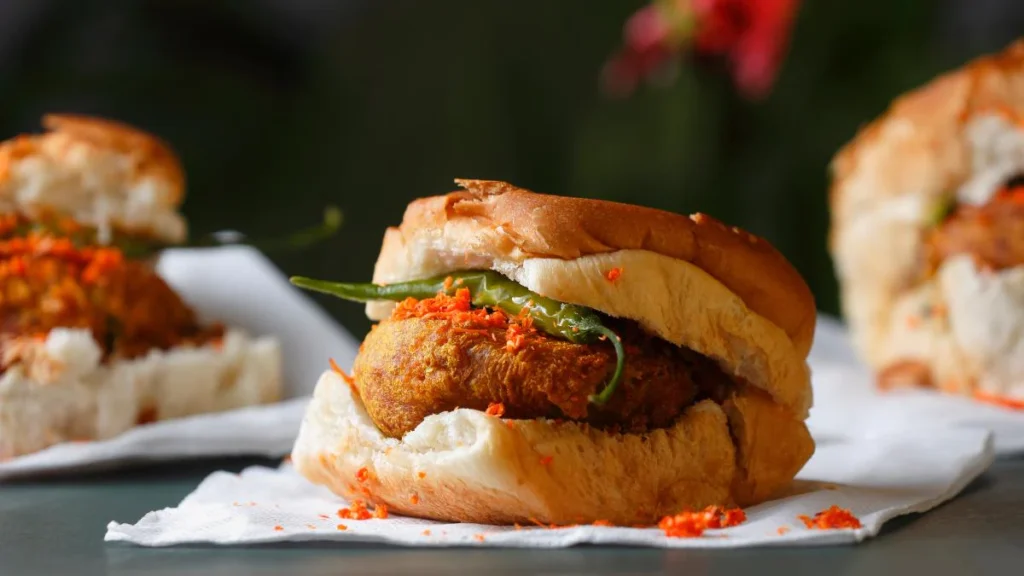 7. Ragda Pattice
The popular dish served with a variety of sweet and spicy chutney is a dream of every food lover. Ragda pattice is prepared using boiled potato and dry snacks. The recipe for the dish is easy and hardly takes fifteen minutes to satiate the lazy day cravings. Garnished with pomegranate seeds and coriander leaves, the dish is nothing but a treat for the tongue.
8. Aamras
The summer-appropriate dish is made using mangoes and is good for health as it comes with a goodness of protein. The small round puri makes this dish a wholesome meal that can be tasted at the comfort of the home. Aamras is a healthy version of loving drinks that help refresh the mind and soul. Give your sultry day a treat by devouring the chilled aamras.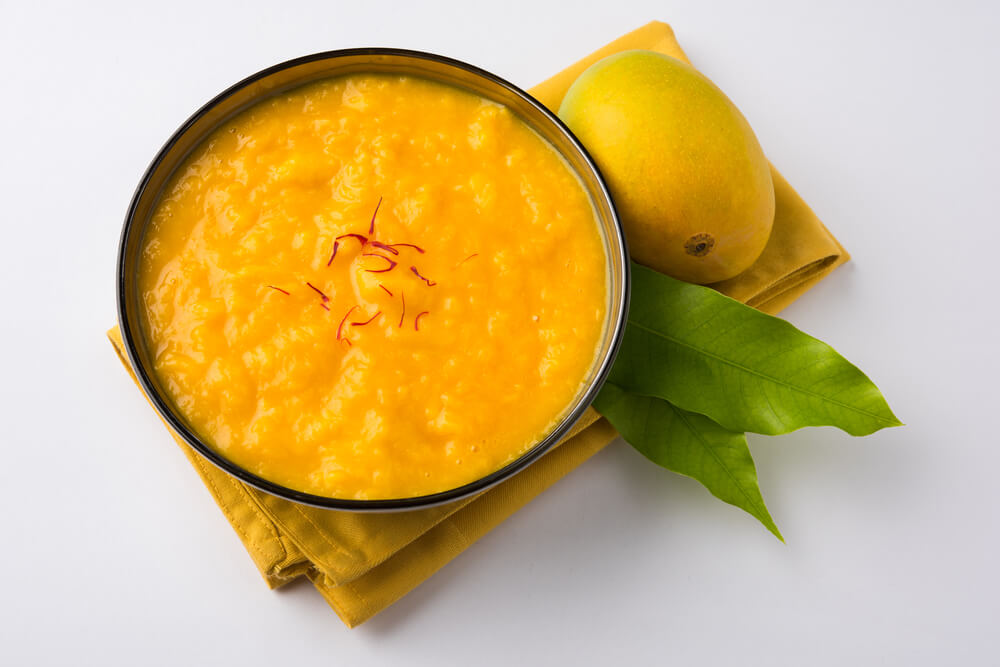 9. Basundi
One of the popular sweet dishes of Maharashtra and Gujrat, Basundi is prepared using condensed milk. The sugar, cardamom powder, and saffron amplify the taste and texture. The milk is boiled until half the volume to make the texture smoother and creamier.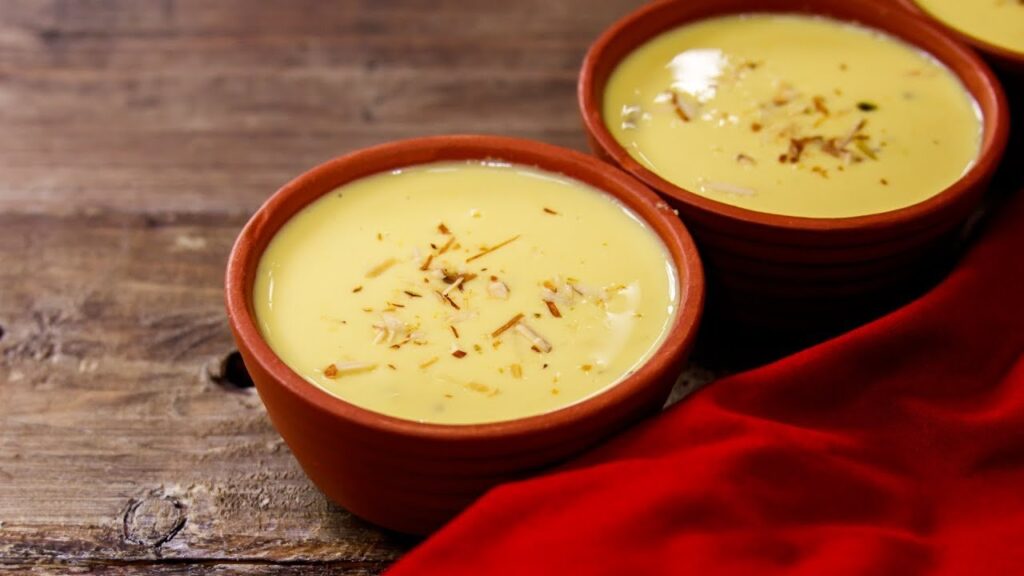 10. Modak
Immensely popular dish of Maharashtra is widely eaten during the Ganesh Utsav. Modak is stuffed using jaggery, grated coconut, and dry fruits. While the outer part of the modak is prepared using rice flour. A new version of the modak has been recently identified and that is steamed modak.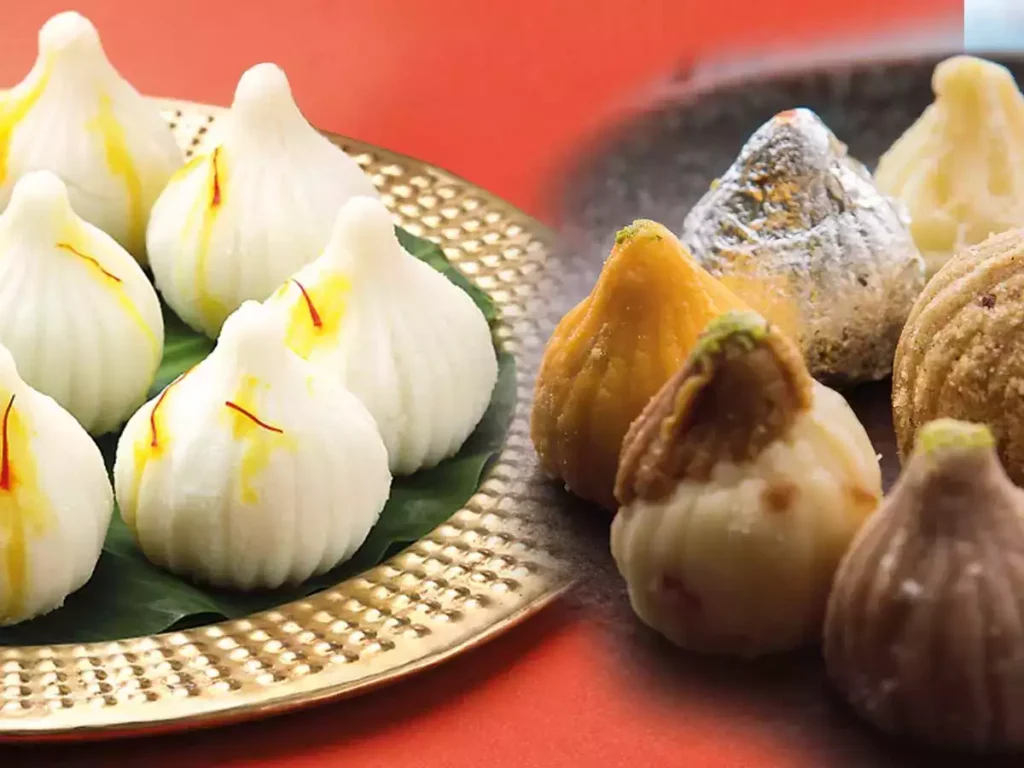 You cannot hold on to your craving after savouring these delicious dishes of Maharashtra. Next time, you get a chance to visit the state do try out the mouth-watering dishes and give your tongue a new flavour.
11. Sabudana Vada
Sabudana Vada is a crispy and crunchy snack that is often eaten during the fasting period. It is made using soaked sago pearls, mashed potatoes, and spices. The mixture is then deep-fried, giving it a golden-brown texture.
12. Kanda Poha
Kanda Poha is a popular breakfast dish made using flattened rice flakes and onions. It is a quick and easy dish that is flavored with spices and served with sev and lemon.
13. Thalipeeth
Thalipeeth is a traditional Maharashtrian dish that is made using a mixture of flours and spices. The dough is then flattened and cooked on a griddle, giving it a crispy texture. It is often served with yogurt or pickle.
14. Bharli Vangi
Bharli Vangi is a spicy dish made using stuffed brinjals, ground peanuts, and spices. It is a popular dish that is enjoyed during special occasions and festivals.
15. Kolhapuri Chicken
Kolhapuri Chicken is a spicy and flavorful dish that is enjoyed by many in Maharashtra. It is made using a blend of spices, including red chili powder, ginger, and garlic. The dish is often served with Bhakri or Rice.
16. Batata Bhaji
Batata Bhaji is a simple and quick dish made using boiled potatoes and spices. It is often served with puri or chapati.
17. Shrikhand
Shrikhand is a sweet dish that is made using hung curd, sugar, and saffron. It is a popular dessert that is enjoyed during festivals and special occasions.
18. Aamti
Aamti is a popular lentil curry that is a staple in the Maharashtrian cuisine. It is a spicy and tangy dish that is often served with steamed rice. Aamti is made using toor dal, which is also known as split pigeon peas. It is flavored with a blend of spices, including cumin, coriander, turmeric, and red chili powder. The dish is also enriched with the tanginess of tamarind pulp and the sweetness of jaggery.
19. Sabudana Khichdi
Sabudana Khichdi is a dish made with soaked sago pearls, known as sabudana, and is flavored with peanuts, green chilies, and cumin seeds. It is a popular fasting food in Maharashtra and is often served with a side of curd or lemon juice.
20. Zunka Bhakri
Zunka Bhakri is a dish made with a spiced chickpea flour paste, known as zunka, and is served with a thick flatbread, known as bhakri. It is a popular snack in Maharashtra and is often served with a side of raw onions and lemon.
Do's & Don'ts on Preparation of Popular  Dishes Of Maharashtra
Do use fresh ingredients like vegetables, spices, and herbs for authentic flavor.
Don't overcook vegetables, as they should retain their texture and color.
Do soak lentils, beans, and grains overnight for easier cooking and digestion.
Don't skip the tempering process of heating oil and adding spices to enhance the aroma and taste of the dish.
Do use a mix of spices, such as cumin, coriander, turmeric, and garam masala, for a balanced flavor profile.
Don't use too much oil or ghee, as it can make the dish heavy and unhealthy.
Do roast spices before grinding them to release their essential oils and flavor.
Don't use pre-ground spices, as they can be stale and lose their potency.
Do use a mix of sweet, sour, salty, and spicy flavors to create a well-rounded dish.
Don't overpower the dish with one dominant flavor or spice.
Do use fresh herbs like cilantro and mint for garnish and freshness.
Don't use too much salt, as it can ruin the balance of flavors in the dish.
Do add sugar or jaggery to balance out the spiciness of the dish.
Don't use artificial food colors or preservatives.
Do use a variety of cooking techniques, such as frying, sautéing, steaming, and roasting, for a diverse range of dishes.
Don't overuse dairy products like cream and butter, as they can make the dish heavy and greasy.
Do experiment with different ingredients and spices to create new flavor combinations.
Don't use low-quality or old ingredients, as it can affect the taste and texture of the dish.
Do pay attention to presentation and plating, as it can enhance the overall experience of the dish.
Don't rush the cooking process, as some dishes require slow cooking to develop the flavors fully.
Maharashtra's cuisine is a rich and diverse tapestry of flavors, textures, and spices that reflects the state's vibrant culture and history. From the spicy and flavorful Misal Pav to the fragrant and aromatic Biryani, the state's cuisine offers something for everyone. Whether you're a vegetarian or a meat lover, there are plenty of options to satisfy your taste buds.
One of the most significant aspects of Maharashtra's food is its emphasis on using locally sourced, seasonal ingredients. The state's fertile soil and favorable climate produce a wide range of vegetables, fruits, and grains that are used to create a variety of dishes. Moreover, the use of traditional cooking techniques, such as slow cooking and tempering, further enhances the taste and aroma of the dishes.
Another noteworthy feature of Maharashtra's food is its ability to adapt and evolve with time. Over the years, the state's cuisine has been influenced by various cultures, including Mughal, Portuguese, and British, which has resulted in the creation of unique and delicious fusion dishes. Additionally, the state's cuisine has also undergone a transformation in recent years, with chefs experimenting with new ingredients, techniques, and presentation styles to create innovative dishes that appeal to modern tastes.
However, despite the changing trends and influences, Maharashtra's cuisine has managed to maintain its essence and authenticity, making it a beloved part of the state's cultural heritage. Whether it's a humble Vada Pav or a luxurious Thali, Maharashtra's cuisine has a special place in the hearts and stomachs of people across the state and beyond.
In conclusion, Maharashtra's food is a vibrant and diverse tapestry of flavors, textures, and spices that represents the state's rich cultural heritage. Its emphasis on fresh, seasonal ingredients, traditional cooking techniques, and fusion dishes have made it one of the most popular and beloved cuisines in India. From street food to fine dining, Maharashtra's cuisine has something for everyone and is sure to leave a lasting impression on anyone who experiences it. So, the next time you visit Maharashtra, be sure to indulge in its culinary delights and discover the magic of its flavorful and aromatic dishes.
Watch the TWI Stories –