Baggy Clothes for Men
Fashion trends come and go, and every so often, a blast from the past makes a resounding comeback. One such trend that has taken the men's fashion scene by storm is the resurgence of baggy clothes. Once synonymous with '90s hip-hop culture, baggy attire has re emerged as a stylish and confident choice for the modern man. With its relaxed fit and effortless cool, this trend offers a refreshing departure from the fitted and tailored looks that have dominated men's fashion in recent years.
The appeal of baggy clothes lies in their ability to strike a balance between comfort and style. They exude a sense of nonchalance while still making a bold fashion statement. Baggy clothes are all about embracing a relaxed silhouette, allowing for freedom of movement and a laid-back attitude. From oversized shirts and hoodies to loose-fitting jeans and joggers, there is an array of options for men to explore within this trend.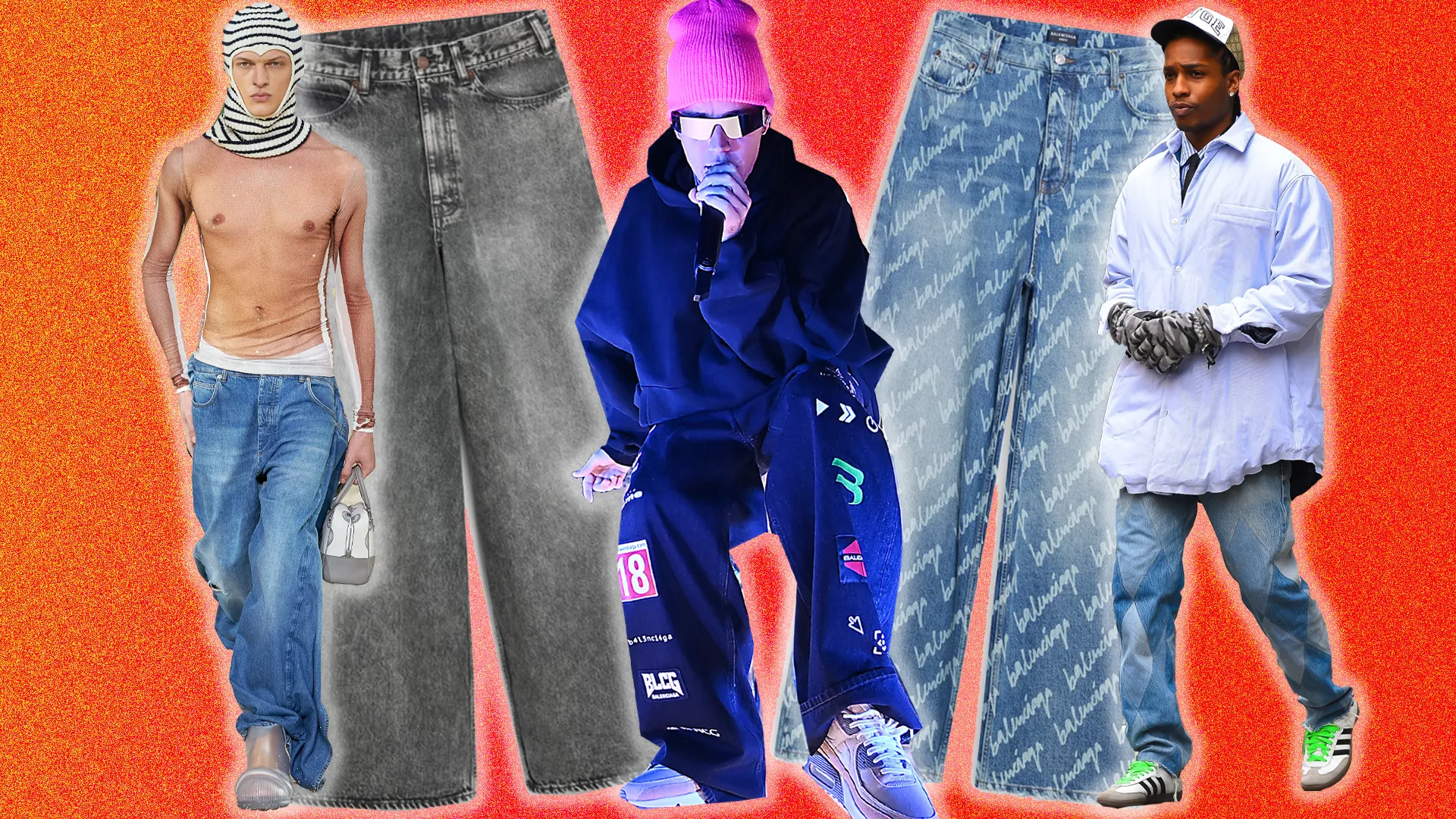 What sets baggy clothes apart is their versatility. They can be effortlessly incorporated into various styles, from streetwear to casual or even smart-casual ensembles. Whether you're running errands, hanging out with friends, or attending a social event, there's a way to rock the baggy clothes trend for any occasion.
One of the key factors in mastering the baggy clothes trend is understanding the importance of balance and proportion. It's crucial to strike the right balance between loose and fitted elements to create a well-put-together look. Pairing baggy trousers with a more tailored top or vice versa is a great way to achieve this harmony. Layering is another technique to consider, as it adds depth and structure to baggy outfits while keeping them visually interesting.
In this article, we will delve deeper into the world of baggy clothes for men and provide you with ten style ideas to help you navigate and embrace this trend with confidence and flair. From tips on incorporating baggy clothes into your wardrobe to exploring different combinations and accessorizing strategically, we'll guide you on your journey to mastering the art of wearing baggy clothes in a way that reflects your personal style. So, get ready to step out of your comfort zone and embrace the relaxed yet fashionable world of baggy clothes for men.
How to wear the baggy clothes?
Start with the Basics
To begin your baggy clothes journey, it's essential to invest in high-quality basics. Opt for loose-fitting t-shirts or sweatshirts that provide comfort and allow for movement. Neutral colors such as white, black, gray, or navy blue work well as versatile base pieces.
Layering with Longline
Layering is a key element when it comes to styling baggy clothes. Experiment with longline shirts or jackets as top layers. These extended silhouettes add depth and dimension to your outfit while enhancing the overall baggy aesthetic.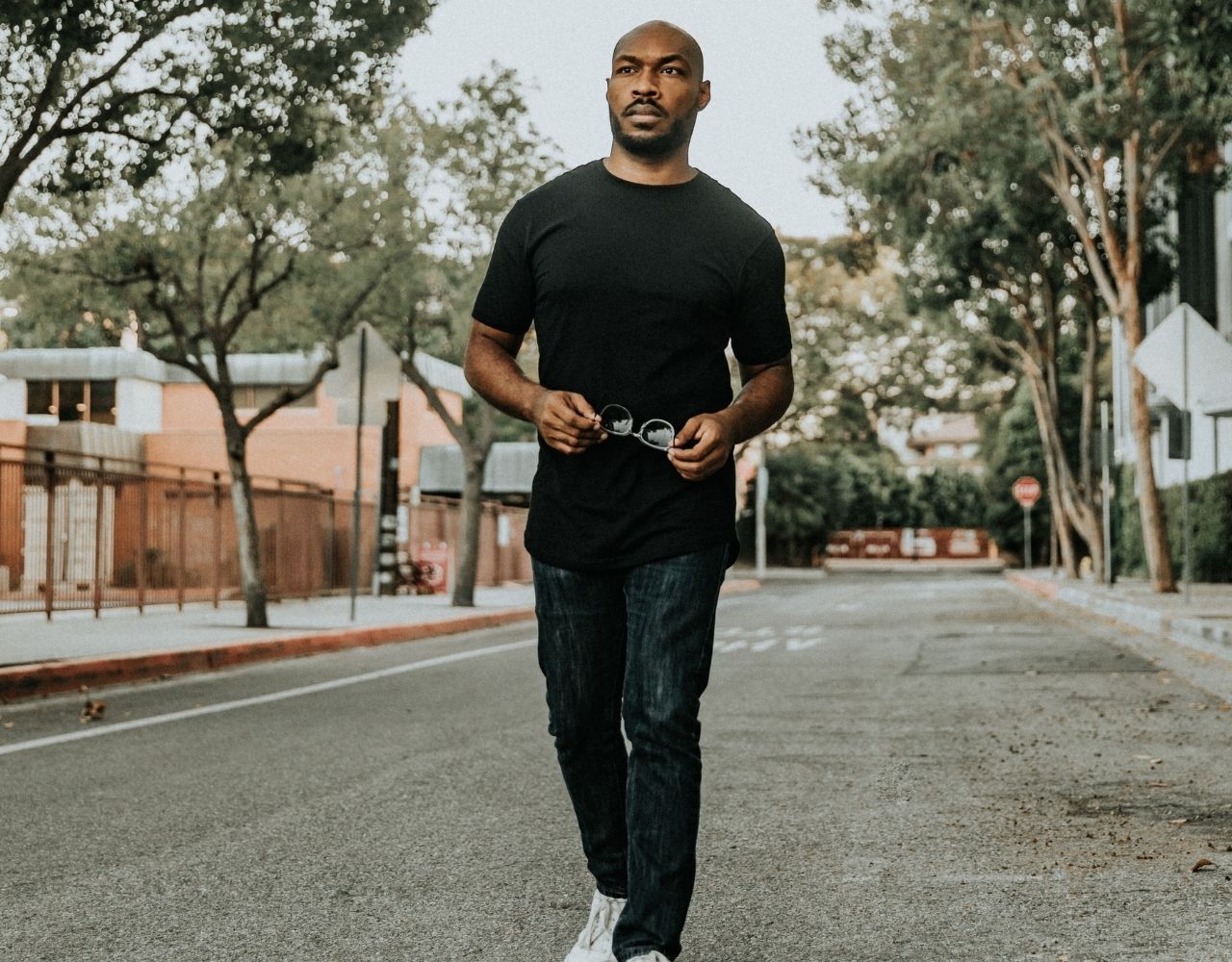 Accessorize with Minimal Jewellery
To elevate your baggy clothes ensemble, consider incorporating minimalist jewelry. A simple pendant necklace, a sleek bracelet, or understated rings can add a touch of sophistication without overwhelming the outfit. Stick to one or two pieces at a time for a balanced look.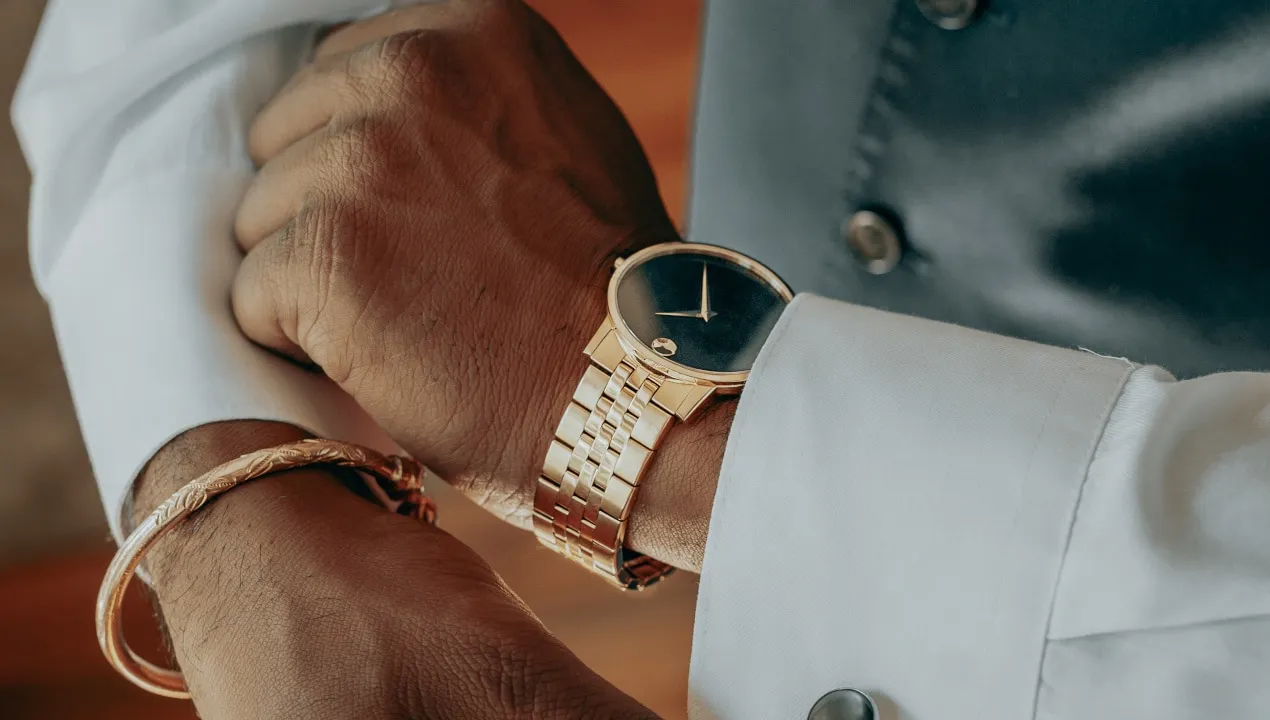 Read Also: 9 Comfortable and Stylish Baggy Clothes for Women in 2023
Contrast with Slim-Fit Bottoms
To create a well-proportioned outfit, pair your baggy top with slim-fit bottoms. This contrast helps to balance the overall silhouette. Opt for straight-leg jeans or tailored trousers to create a polished appearance while maintaining the relaxed vibe of your baggy clothes.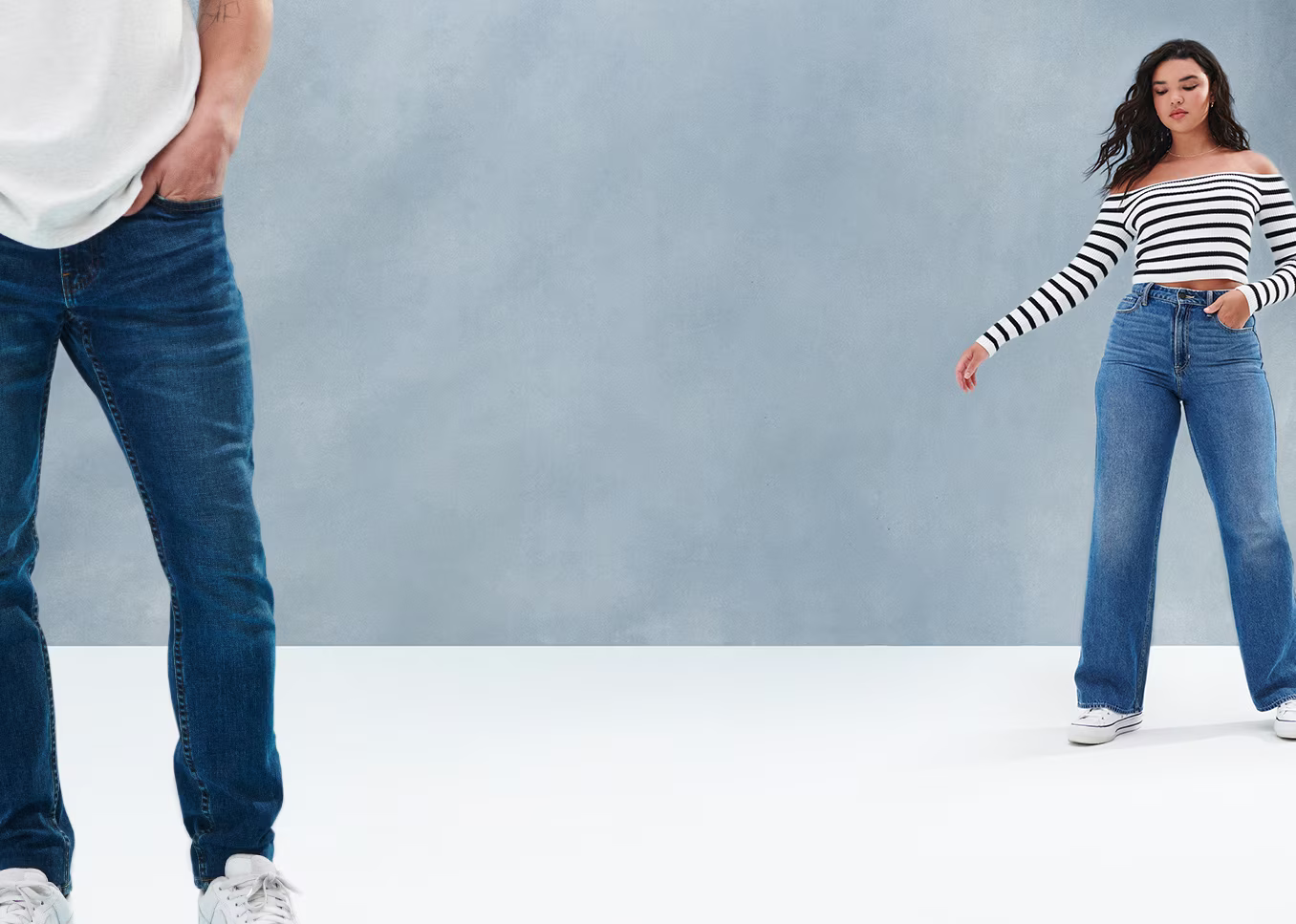 Go for Statement Shoes
While baggy clothes provide a relaxed look, your choice of footwear can make a statement. Opt for bold sneakers or chunky boots to add a touch of edginess to your outfit. Experiment with different colors and textures to create an eye-catching contrast.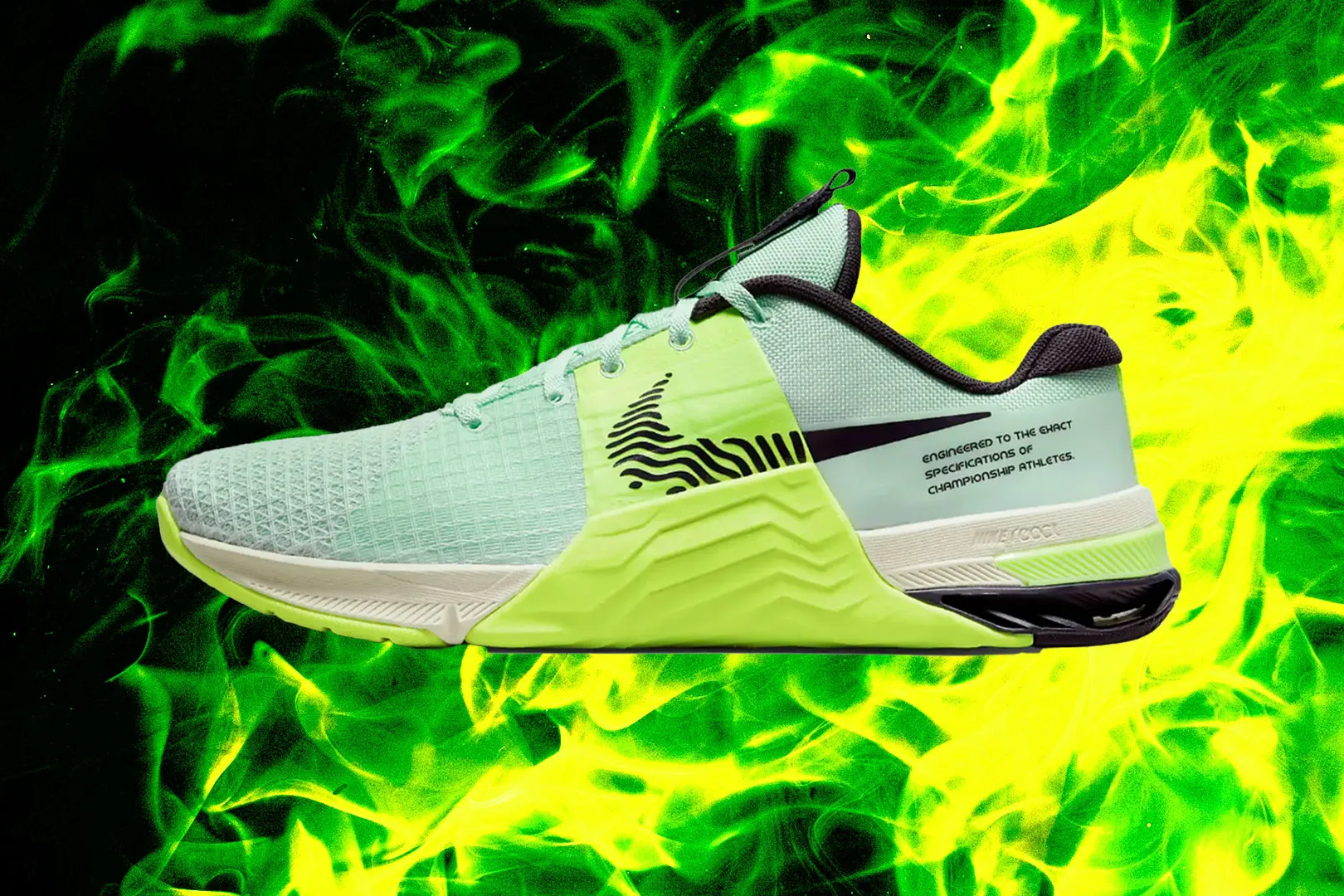 Try Joggers for Comfort
If you're seeking ultimate comfort, baggy joggers can be your go-to choice. These relaxed-fit pants provide a sporty vibe while allowing you to move freely. Pair them with a fitted t-shirt and complete the look with trainers or sneakers for a casual yet stylish appearance.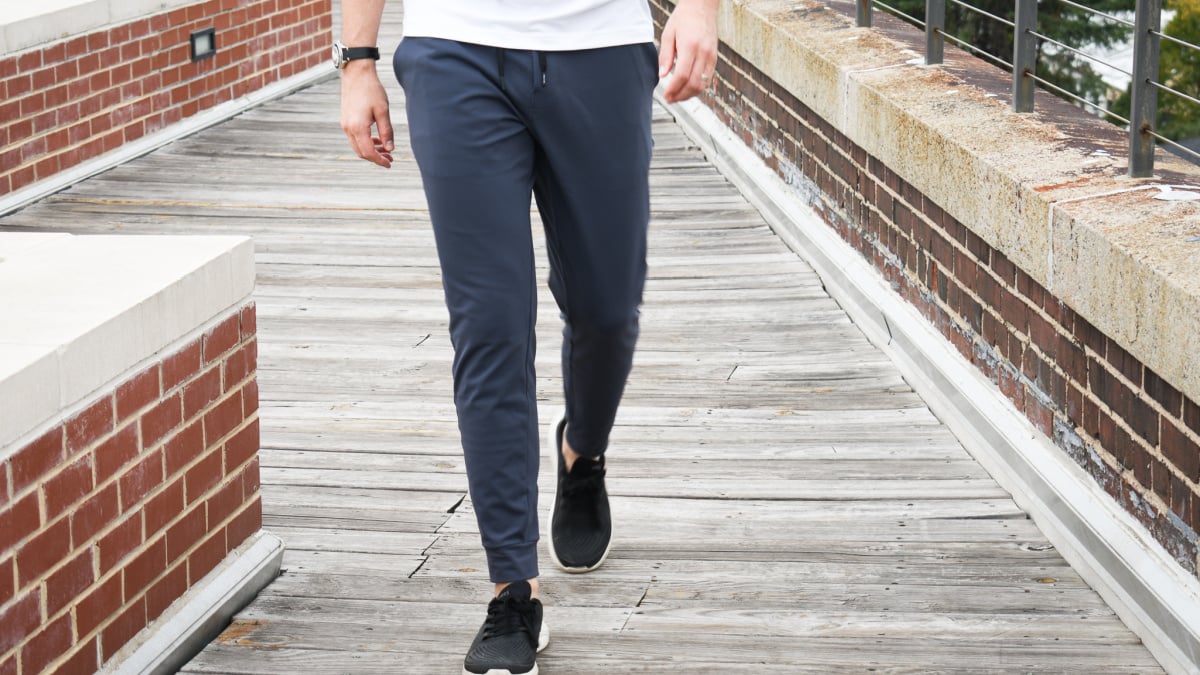 Play with Patterns and Prints
Don't be afraid to experiment with patterns and prints when styling baggy clothes. Incorporate plaid shirts, camo jackets, or striped sweaters to add visual interest to your outfit. Remember to balance the busyness of the patterns with simpler pieces to avoid overwhelming the overall look.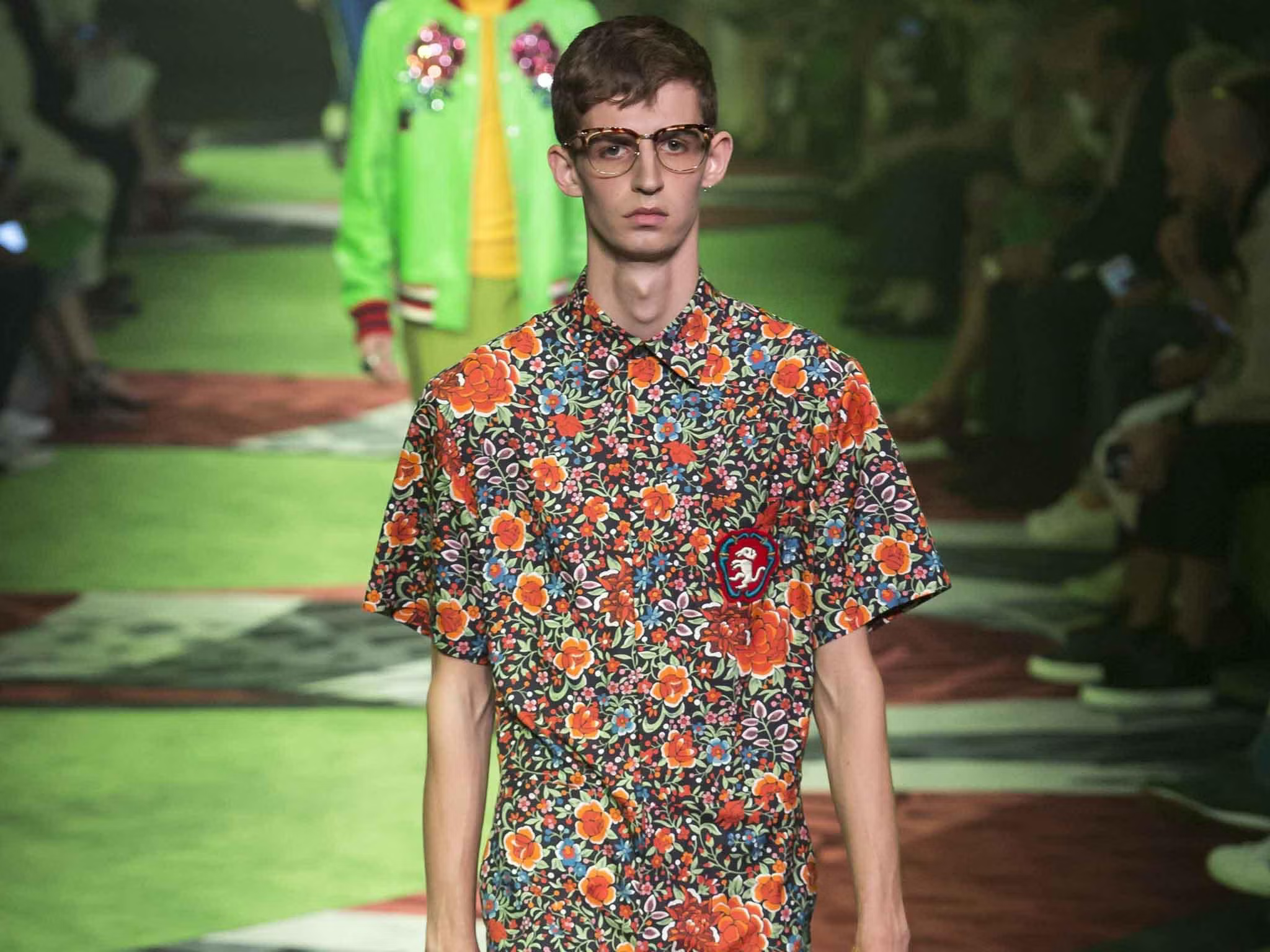 Embrace Streetwear Influences
The baggy clothes trend is closely tied to streetwear influences. Incorporate streetwear elements such as hoodies, graphic tees, or track jackets into your wardrobe. These pieces add a youthful and urban touch to your overall style.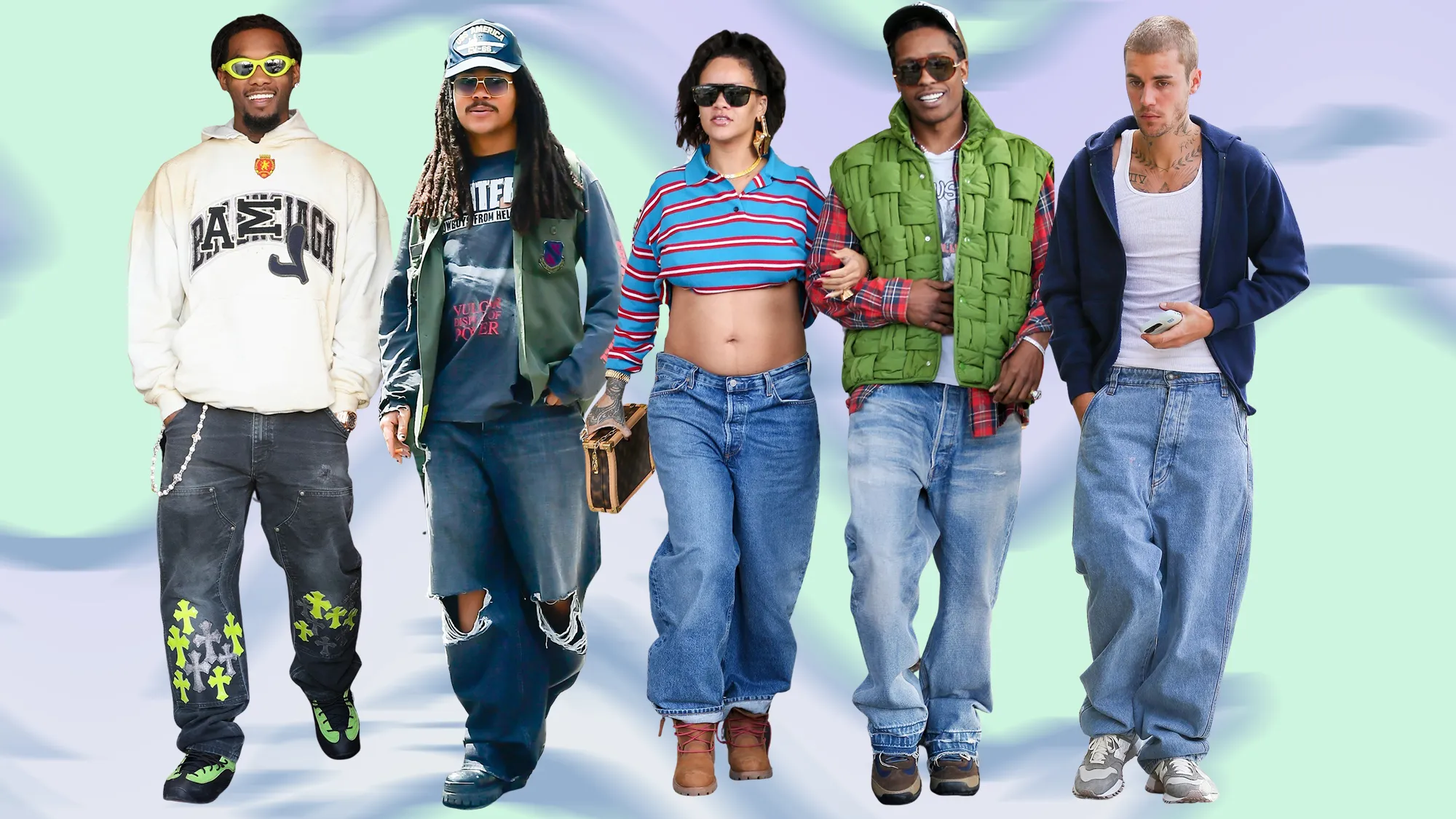 Confidence is Key
Above all, confidence is the key to nailing any style trend. Embrace the baggy clothes trend with self-assurance, as your attitude and demeanour can enhance your overall appearance. Own your style choices and wear your outfits with pride.
6 Styles Trends to Embrace the Oversized Look with Baggy Clothes for Men
Urban Streetwear
Embrace the urban streetwear aesthetic by combining oversized hoodies or sweatshirts with baggy joggers or cargo pants. Choose bold prints, graphic designs, or brand logos for a statement look. Complete your outfit with chunky sneakers and accessorize with a streetwear-inspired cap or beanie.
Retro Throwback
Take a trip down memory lane with a retro-inspired baggy clothing ensemble. Opt for wide-leg jeans or corduroy pants paired with vintage oversized jackets or windbreakers. Embrace nostalgic vibes with vibrant colors, geometric patterns, and retro sneakers. Finish the look with round sunglasses or a bucket hat for a true throwback feel.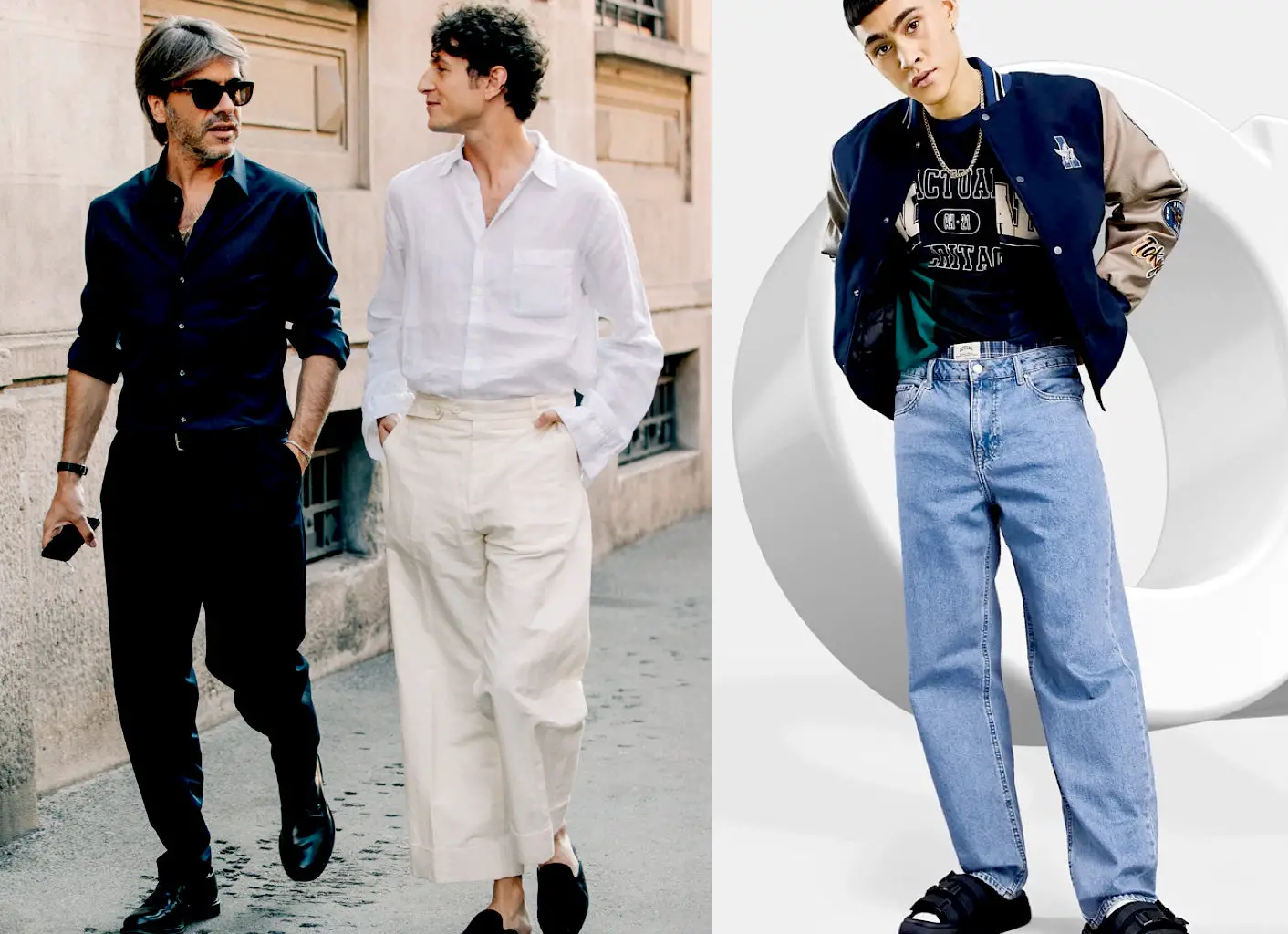 Layered Sophistication
Elevate the baggy clothes trend with a touch of sophistication through layered styling. Start with a loose-fitting longline shirt or a tunic and layer it with a contrasting blazer or an oversized cardigan. Pair this combination with tailored trousers or slim-fit jeans. Complete the ensemble with leather loafers or dress shoes for a polished and refined look.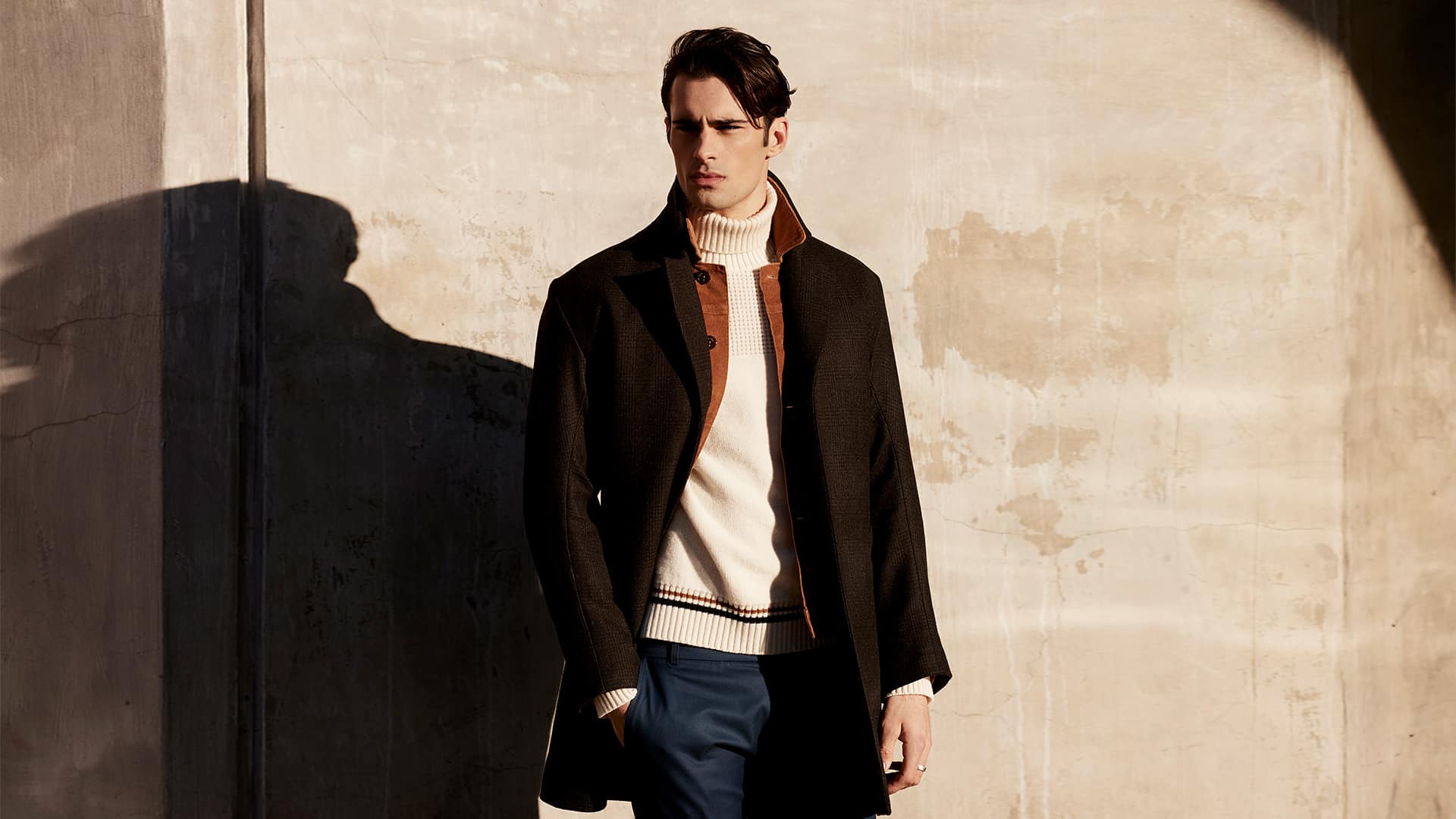 Athleisure Fusion
Blend the comfort of athleisure with the baggy clothes trend by combining oversized sweatshirts or jerseys with track pants or joggers. Opt for sporty color-blocked designs or logo detailing. Add a streetwear touch with high-top sneakers or athletic-inspired shoes. Consider accessorizing with a sports watch or a beaded bracelet for a sporty yet fashionable vibe.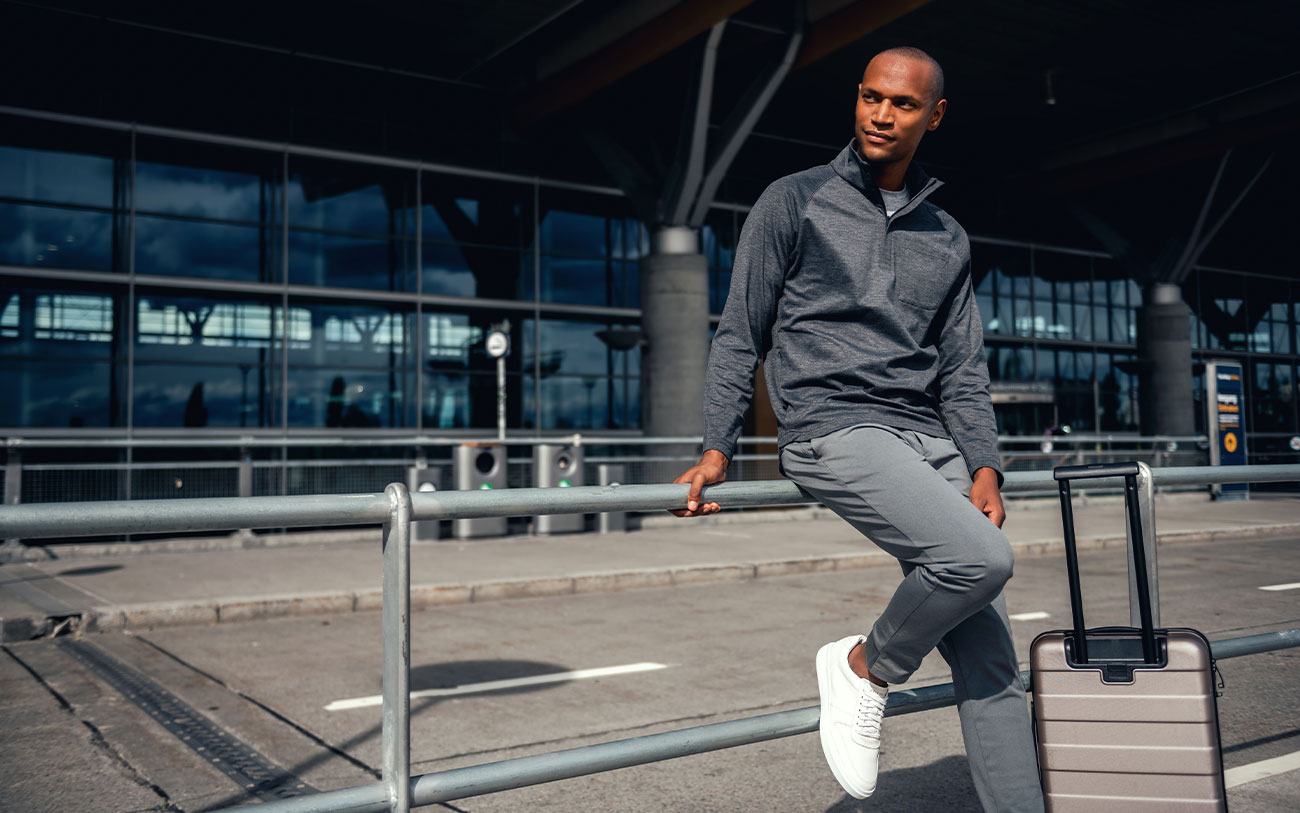 Effortless Minimalism
Channel a minimalist aesthetic by focusing on clean lines and neutral tones. Choose oversized, monochromatic pieces such as an elongated t-shirt or an oversized sweater in muted shades like white, gray, or beige. Pair them with loose-fitting trousers or relaxed jeans. Keep the accessories minimal with a sleek watch and simple leather sneakers for an effortlessly chic look.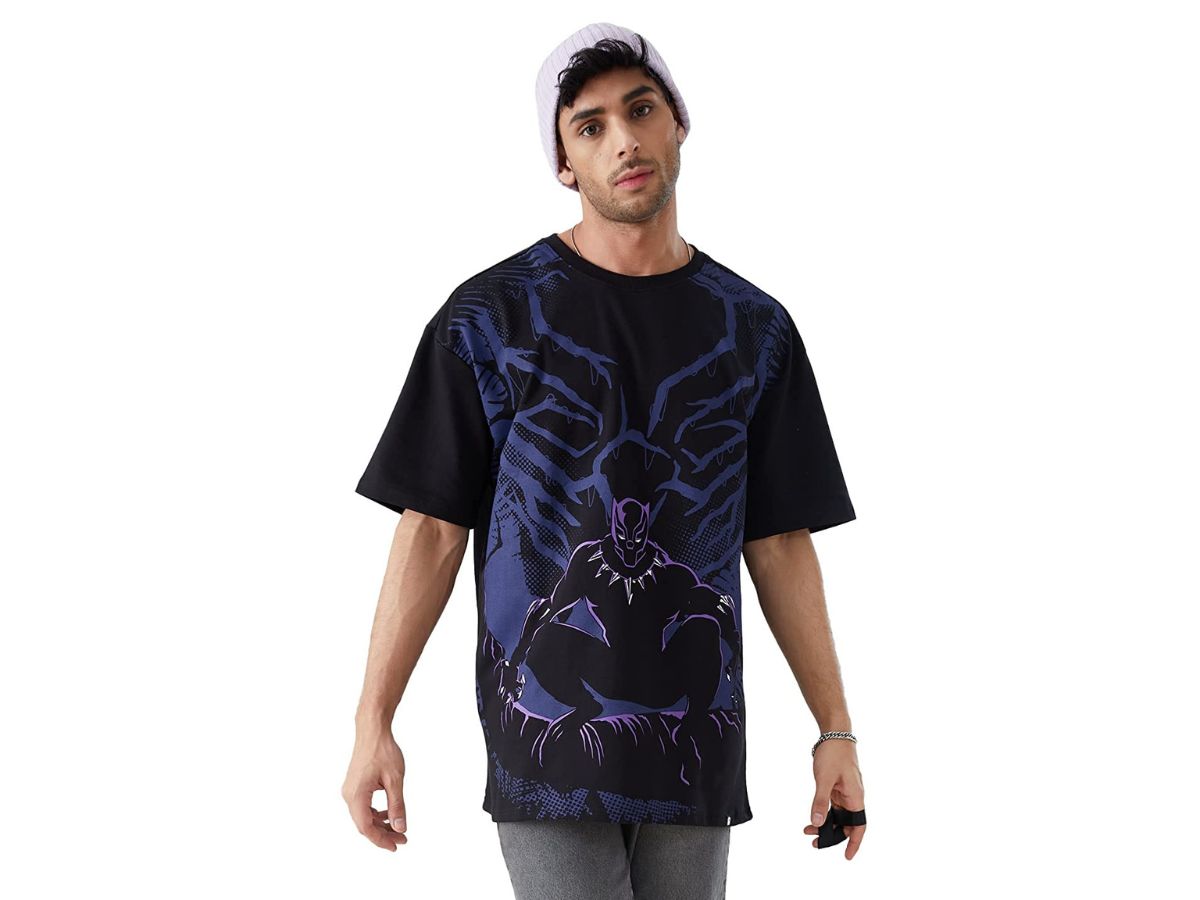 Artsy Bohemian
Infuse your baggy clothes style with a bohemian twist for a unique and artistic flair. Combine oversized linen or cotton shirts with wide-leg trousers or flowing harem pants. Experiment with earthy tones and ethnic prints. Complete the look with suede boots or leather sandals, layered beaded bracelets, and a fedora hat for a boho-inspired outfit.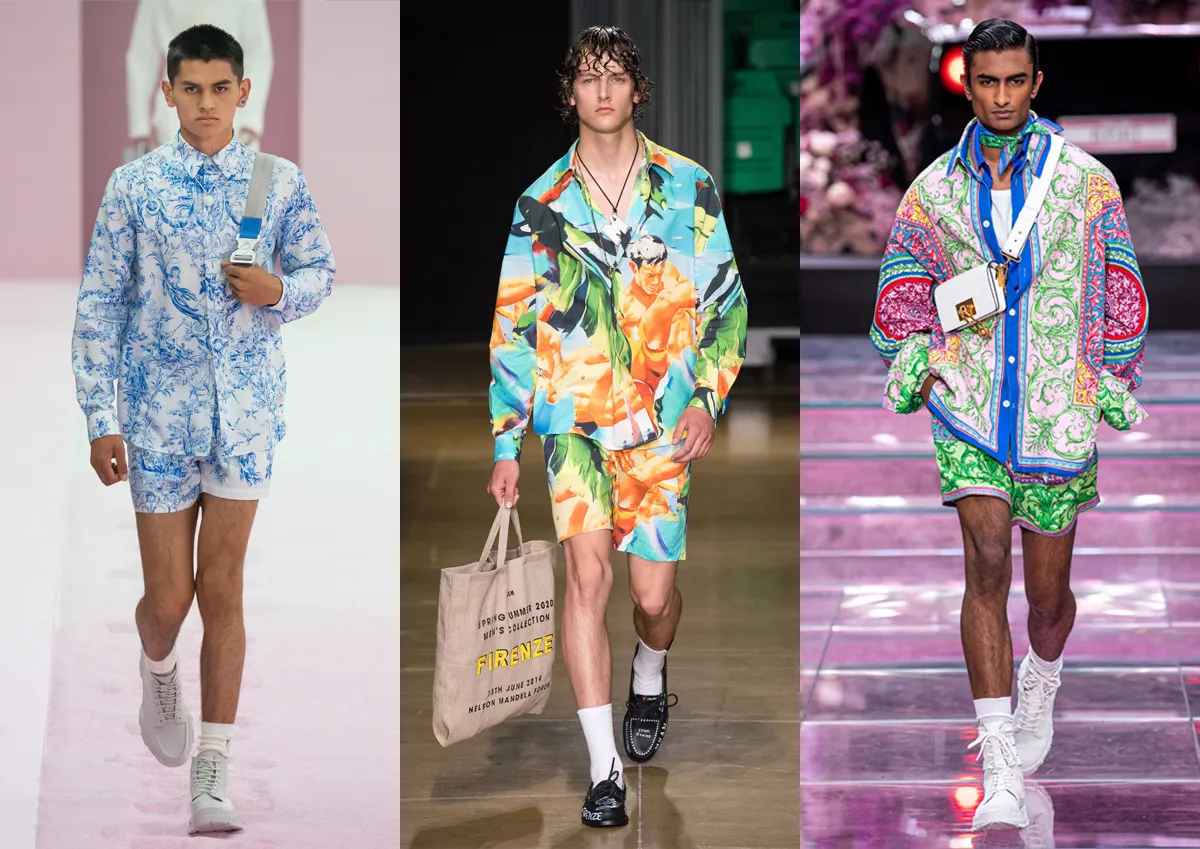 FAQs
Q. Are baggy clothes only suitable for casual occasions?
a. No, baggy clothes can be styled for various occasions. While they are commonly associated with casual or streetwear looks, you can also dress them up for more formal events. Pair oversized trousers or jeans with a well-tailored blazer and dress shoes for a sophisticated ensemble.
Q. How do I avoid looking sloppy in baggy clothes?
To avoid appearing sloppy, focus on proportion and fit. While the clothes are intentionally loose, ensure that they still have a structured look. Opt for well-fitting items in terms of length and shoulder width. Additionally, balance the bagginess of the top with slimmer-fitting bottoms, or vice versa, for a more put-together appearance.
Q. Can I mix patterns and prints with baggy clothes?
Yes, mixing patterns and prints can add visual interest to your baggy clothes outfit. However, ensure that the patterns complement each other. For example, pair a striped baggy shirt with plaid pants in coordinating colors. The key is to balance busy patterns with simpler pieces to maintain a cohesive and stylish look.
Q. What shoes should I wear with baggy clothes?
The choice of shoes depends on the overall style you want to achieve. Sneakers, such as chunky sneakers or high-top styles, work well for a casual and urban look. If you prefer a more polished appearance, opt for dress shoes, loafers, or Chelsea boots. Experiment with different shoe styles to complement your baggy outfit.
Q. Can baggy clothes work for all body types?
Baggy clothes can work for various body types. For slimmer individuals, baggy clothes can add volume and create a more balanced silhouette. If you have a larger build, opt for structured baggy clothes that provide a relaxed fit without overwhelming your frame. Experiment with different styles to find what suits you best.
Q. Can I wear jewelry with baggy clothes?
Yes, jewelry can be a great addition to your baggy clothes ensemble. Opt for minimalist jewelry pieces such as necklaces, bracelets, or rings to add a touch of style without overpowering the outfit. Stick to one or two pieces at a time to maintain a balanced and cohesive look.
Q. How do I know if my baggy clothes are too oversized?
While baggy clothes are meant to be loose-fitting, there is still a limit to how oversized they should be. Pay attention to the fit of the shoulders and sleeves. The garment should still have some structure and not overwhelm your frame. If the clothing completely swallows your shape or restricts movement, it may be too oversized.
Remember, personal style is subjective, so feel free to experiment and find the right balance of bagginess that suits your preferences and body type.