Clothes are the best means to express who you are. Clothes help you present not only your outer but also your inner self. Today's world is taking a giant stride in fashion. Fashion is never obsolete it changes its form and comes back. In earlier times, fashion was confined to dressing but now it has become an instant language.
When it comes to comfort, women never compromise. Over the years, women have been successful in embracing every form of fashion. From body-hugging dresses to loose clothes, women have adapted to fashion effortlessly. 
What are baggy clothes?
Baggy clothes refer to clothing items that are loose and relaxed in fit, rather than being form-fitting or tight. These types of clothes are often associated with comfort and casual wear, as they allow for ease of movement and are not restrictive. Baggy clothes can come in a variety of styles, such as baggy jeans, oversized t-shirts, loose-fitting sweaters, and wide-legged pants. They have been popular in various fashion trends throughout history and continue to be a staple in many people's wardrobes today.
Since the summer season is imminent, everyone looks for comfort over fashion. But that's not the case with women, women always choose clothes that offer comfort with style. From college-going girls to working women, everyone loves to dress. Women carry out several activities in their everyday life and end up compromising with style. Baggy clothes for women have been a popular trend for decades, particularly in streetwear and casual fashion. These oversized and loose-fitting garments provide a relaxed and comfortable look that can be both stylish and practical.
The history of baggy clothes for women can be traced back to the 1920s and 1930s when flapper fashion emerged as a rebellion against traditional women's clothing. This trend featured shorter hemlines, looser silhouettes, and fabrics that allowed for more movement. The 1990s saw a resurgence of baggy clothing, particularly in the hip-hop and grunge scenes. Oversized jeans, hoodies, and T-shirts were popular among both men and women, and the trend continued into the early 2000s.
Today, baggy clothes for women have evolved to incorporate a variety of styles and fabrics, from loose-fitting dresses to oversized jackets and sweaters. These garments are often made from breathable fabrics like cotton and linen, making them a comfortable and practical choice for warm weather. They can also be layered with other pieces for a versatile and stylish look.
One of the benefits of baggy clothing for women is its inclusivity. Unlike more fitted garments that may cater to a specific body type, baggy clothes can be worn by women of all shapes and sizes. This makes them a popular choice for individuals who may feel self-conscious or uncomfortable in more revealing clothing.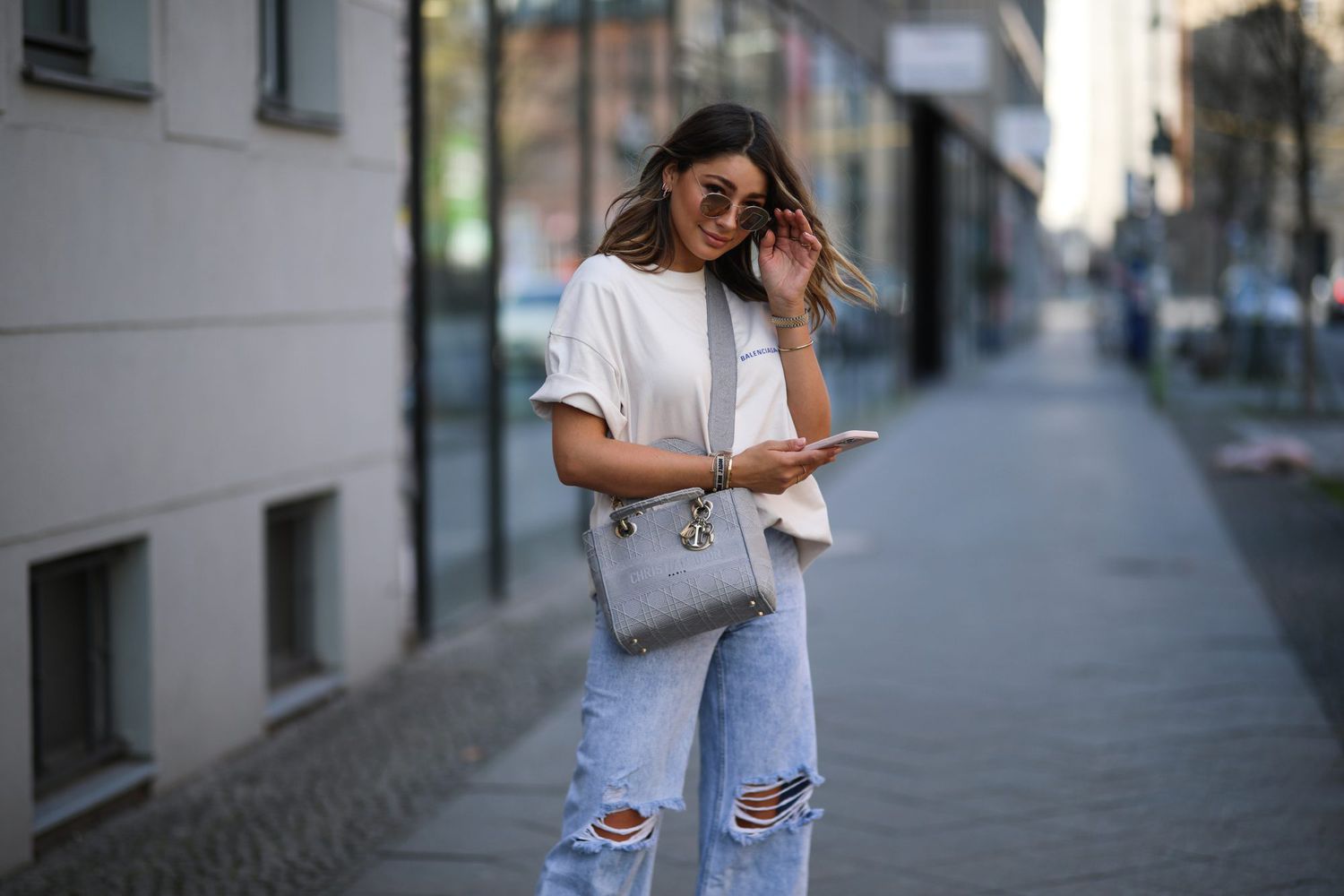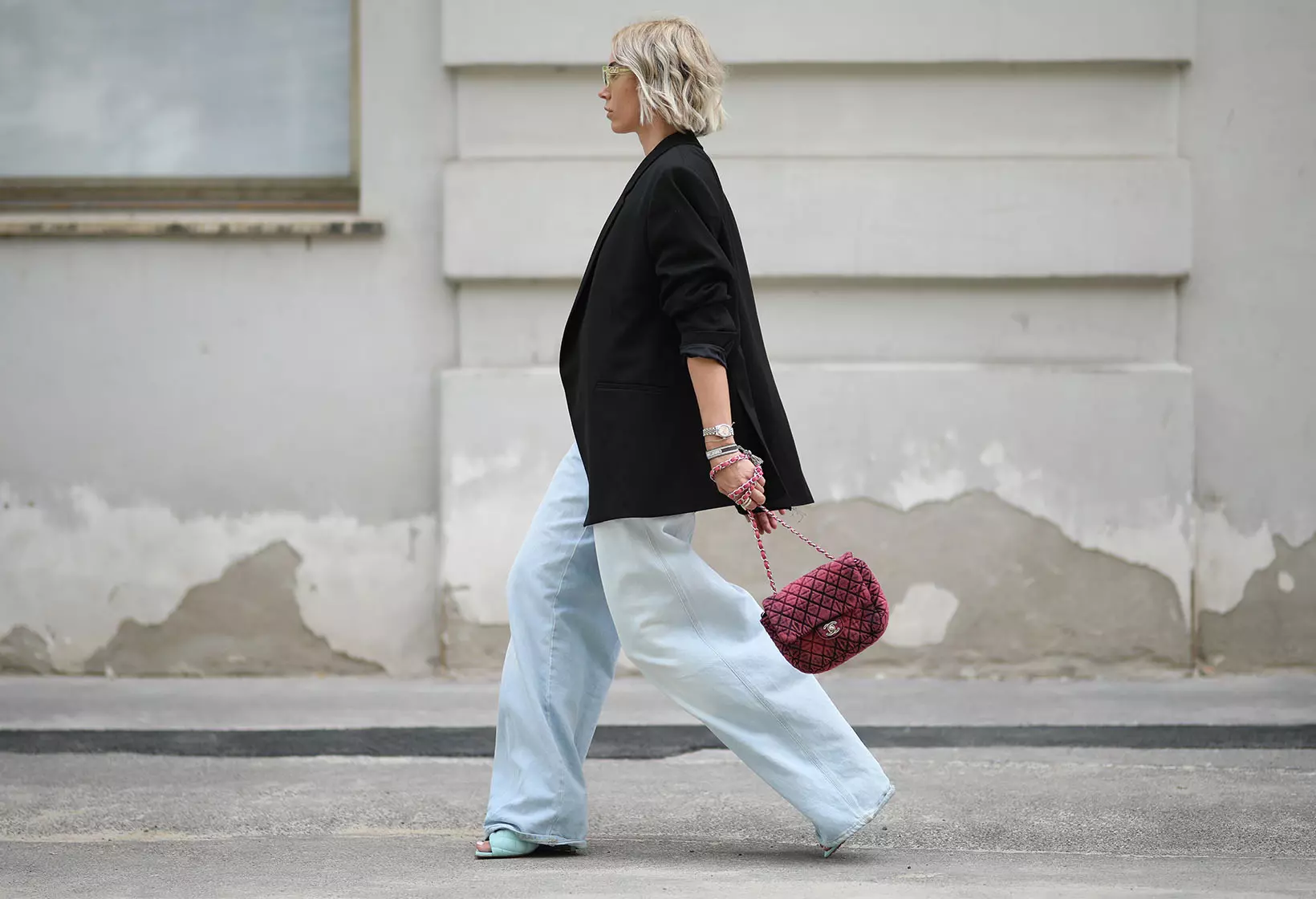 How to wear baggy clothes?
Here are some tips on how to wear baggy clothes:
1. Choose the right fit
Although baggy clothes are meant to be loose, you still want to make sure that they fit properly in certain areas. For example, if you're wearing baggy pants, make sure they fit properly at the waist and hips to avoid looking frumpy.
2. Balance proportions
When wearing baggy clothes, it's important to balance the proportions of your outfit. If you're wearing baggy pants, pair them with a fitted top, or if you're wearing a baggy top, pair it with fitted pants or shorts.
3. Accessories
Accessories can help to elevate a baggy outfit and add some visual interest. For example, a belt can help to cinch in a baggy dress or top, while statement jewellery can add some sparkle and shine.
4. Experiment with layers
Layering can help to add some depth and dimension to a baggy outfit. Try layering a jacket or cardigan over a baggy top, or wearing a long-sleeved shirt underneath a baggy dress.
5. Play with textures
Baggy clothes can sometimes look shapeless, so playing with textures can help to add some visual interest. Try pairing a chunky knit sweater with wide-leg pants, or wearing a silky blouse with baggy jeans.
Remember, when it comes to fashion, there are no hard and fast rules. Wear what makes you feel comfortable and confident, and experiment with different styles until you find what works for you
Baggy clothes are the latest trend and offer great comfort. Baggy clothes are not only stylish but also budget-friendly. Even college-going girls can afford baggy clothes to look fancy yet elegant.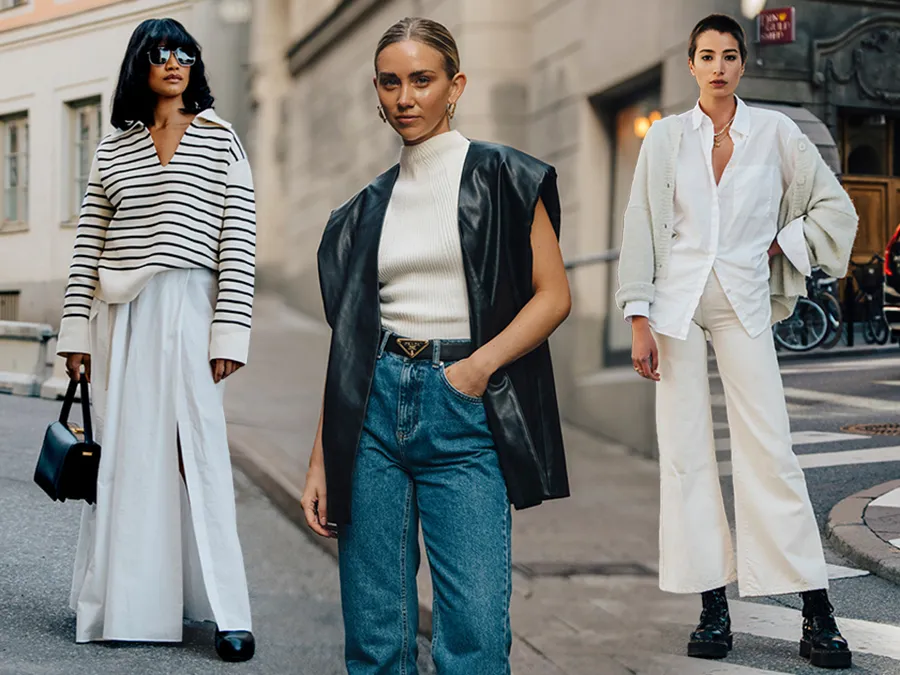 Must have Baggy Clothes for women
Here are the must-have baggy clothes ideas for women that will help you ameliorate your style statement. 
1. Loose T-shirts
During the summer season, humidity creates a lot of trouble and makes dressing boring. To get rid of the monotonous dressing, women can definitely pick loose t-shirts. The t-shirt is one of the easily available clothing pieces that can be styled in multiple ways. The college-going girls can choose baggy t-shirts and can create their style statement. To look more stylish in college, women can choose bright colours instead of dull black and white colours.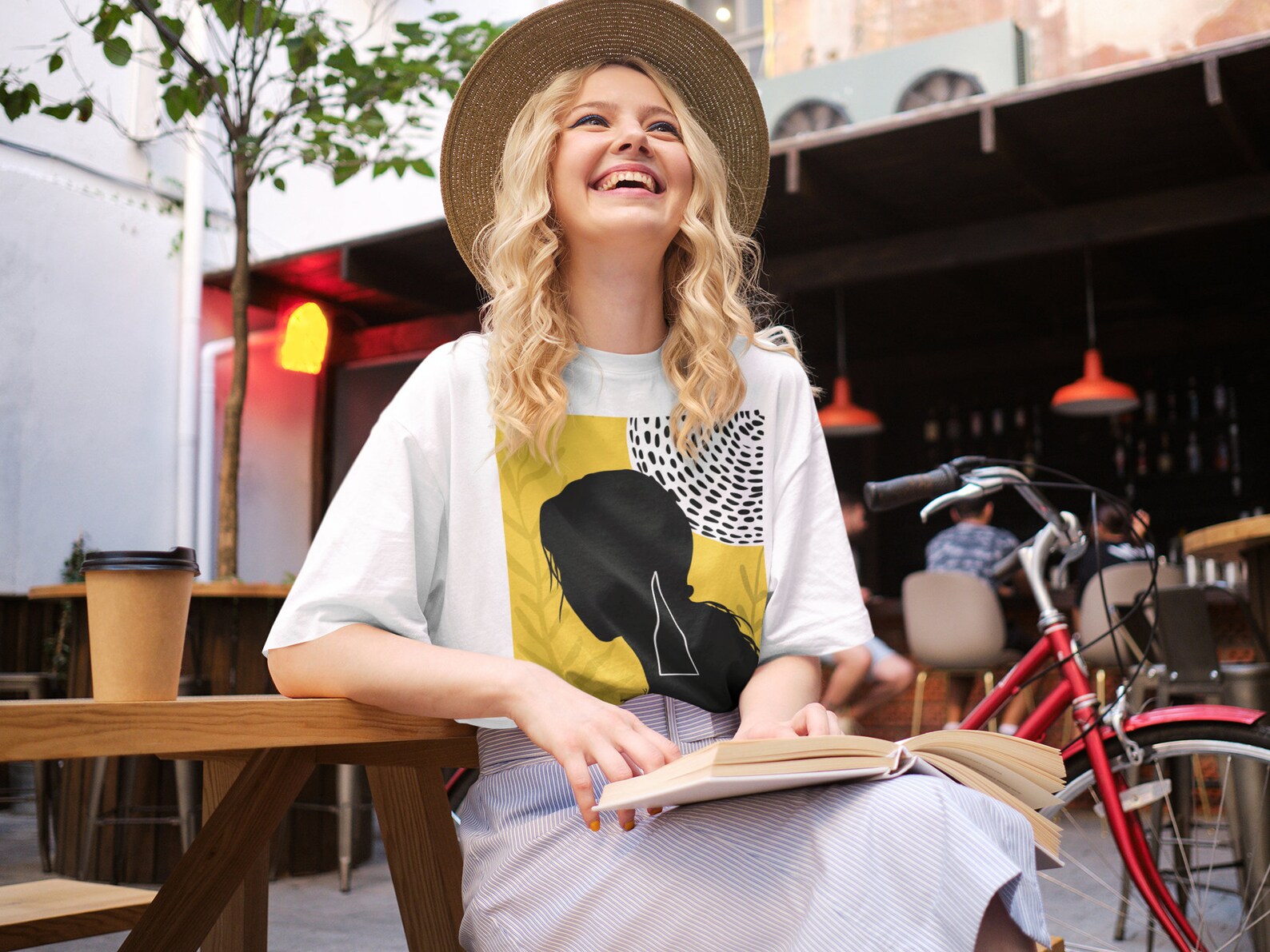 2. Baggy and Ripped Jeans
Jeans are the most common outfits in today's fashion. But its styling trend is not ordinary. Jeans look fashionable in winter as well as in the summer season. The baggy jeans can be paired with crop t-shirts and a pair of sneakers. To add a glint to your dressing, you can choose ribbed jeans. The baggy jeans are available in multiple colours. Leave the superannuated blue and black colour behind and start styling yourselves with the trendy colours.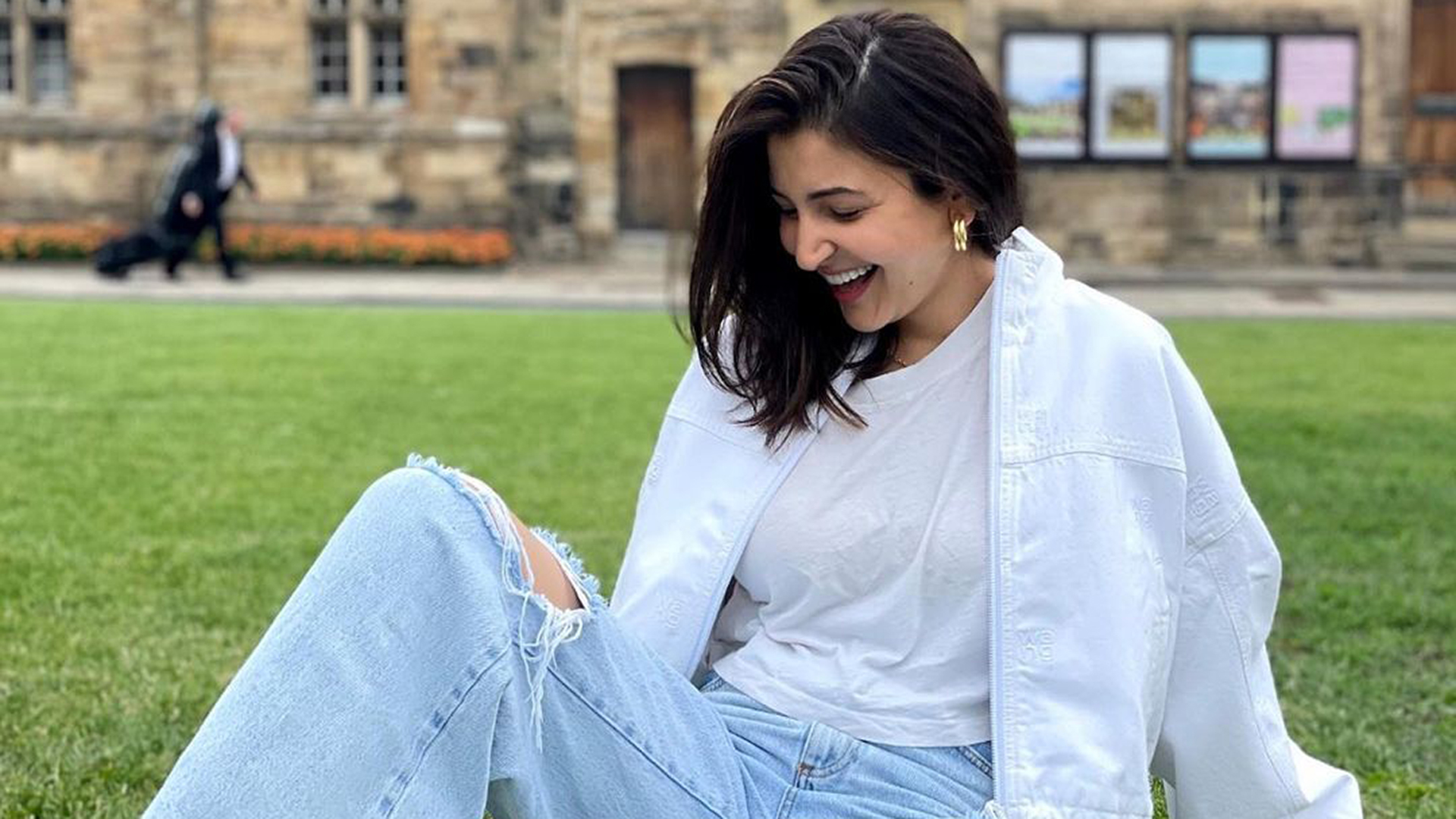 Know More – Jeans Every Woman Must have in Her Wardrobe
3. Baggy Trousers
If you are someone who cannot compromise with style even in the office then the trousers are meant for you only. Working women are creating their style and changing their dress statement. Today's women love to wear clothes that are not only trendy but also convenient. The trousers can be styled with medium-length jackets and an inner vest.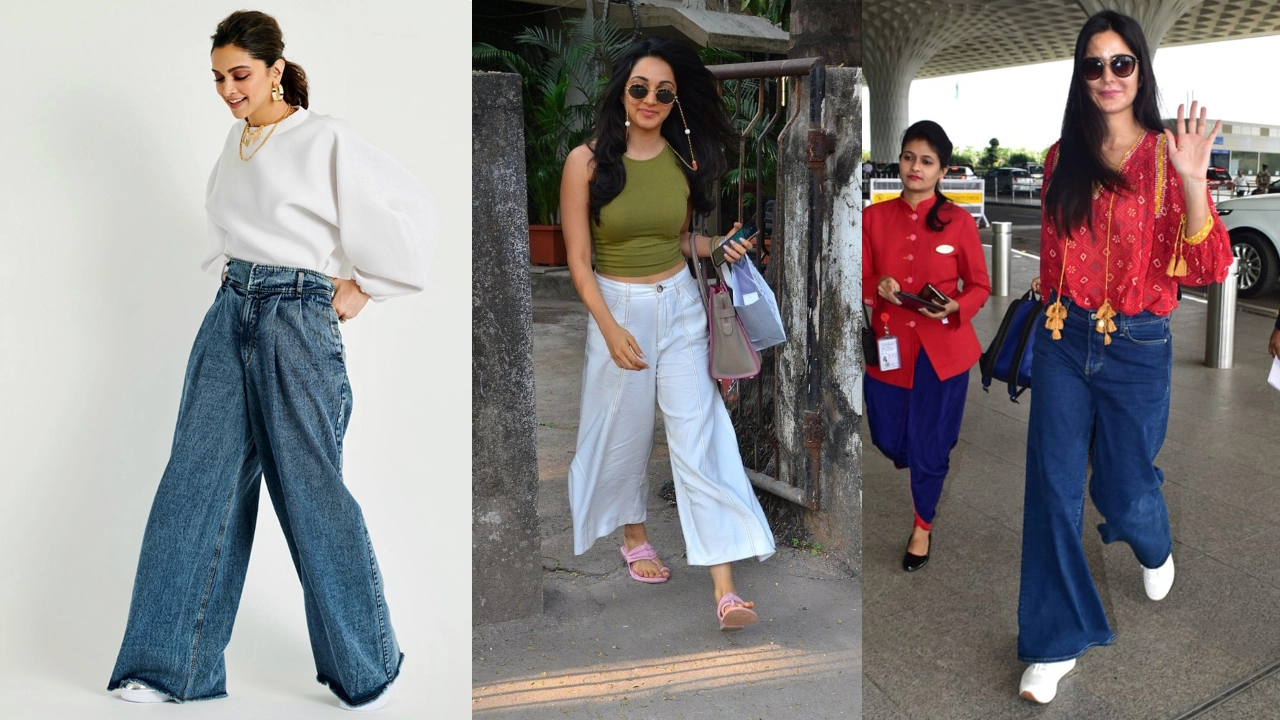 4. Chinos
It's a common myth that chinos can be worn casually but we have seen several celebrities wearing chinos at different functions. Chinos are the simplest outfit that can be styled in numerous ways. If you love travelling and exploring the mountains, then chinos are the best loose clothes that offer comfort with fashion. Women can wear chinos at the office, on business trips, etc. Style chinos with different jackets and undershirts.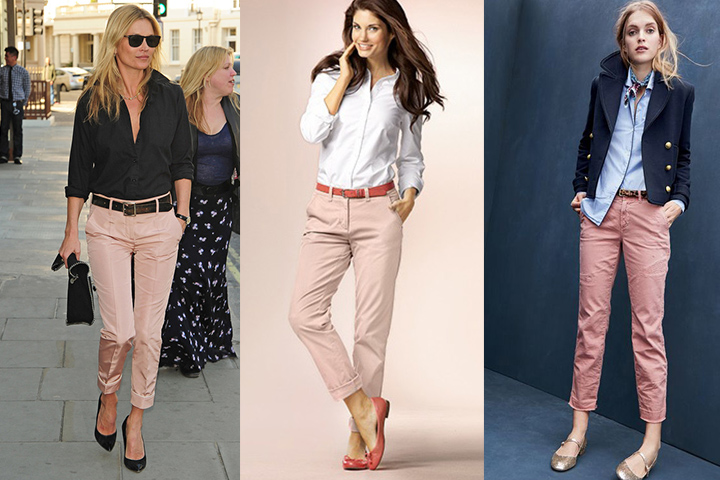 5. Oversized Sweatshirts
Oversized sweatshirts are the latest trend that every woman loves to follow. The winters appear to be boring for some people but if you love to style then you can make your winter dressing exciting. Stop looking for the fit size and start wearing baggy sweatshirts to add fashion to your casual dressing. The oversized sweatshirt is appropriate for office wear and casual wear. The college-going girls can make it even more trendy by pairing an oversized sweatshirt with ribbed jeans.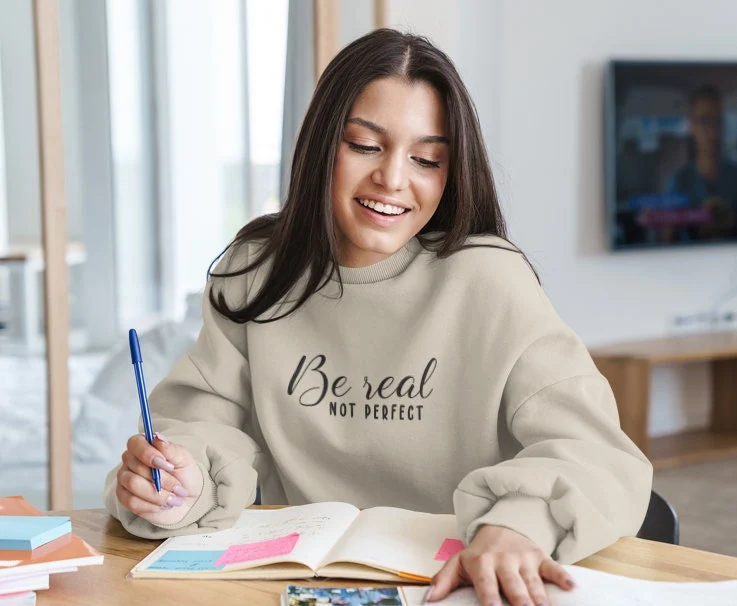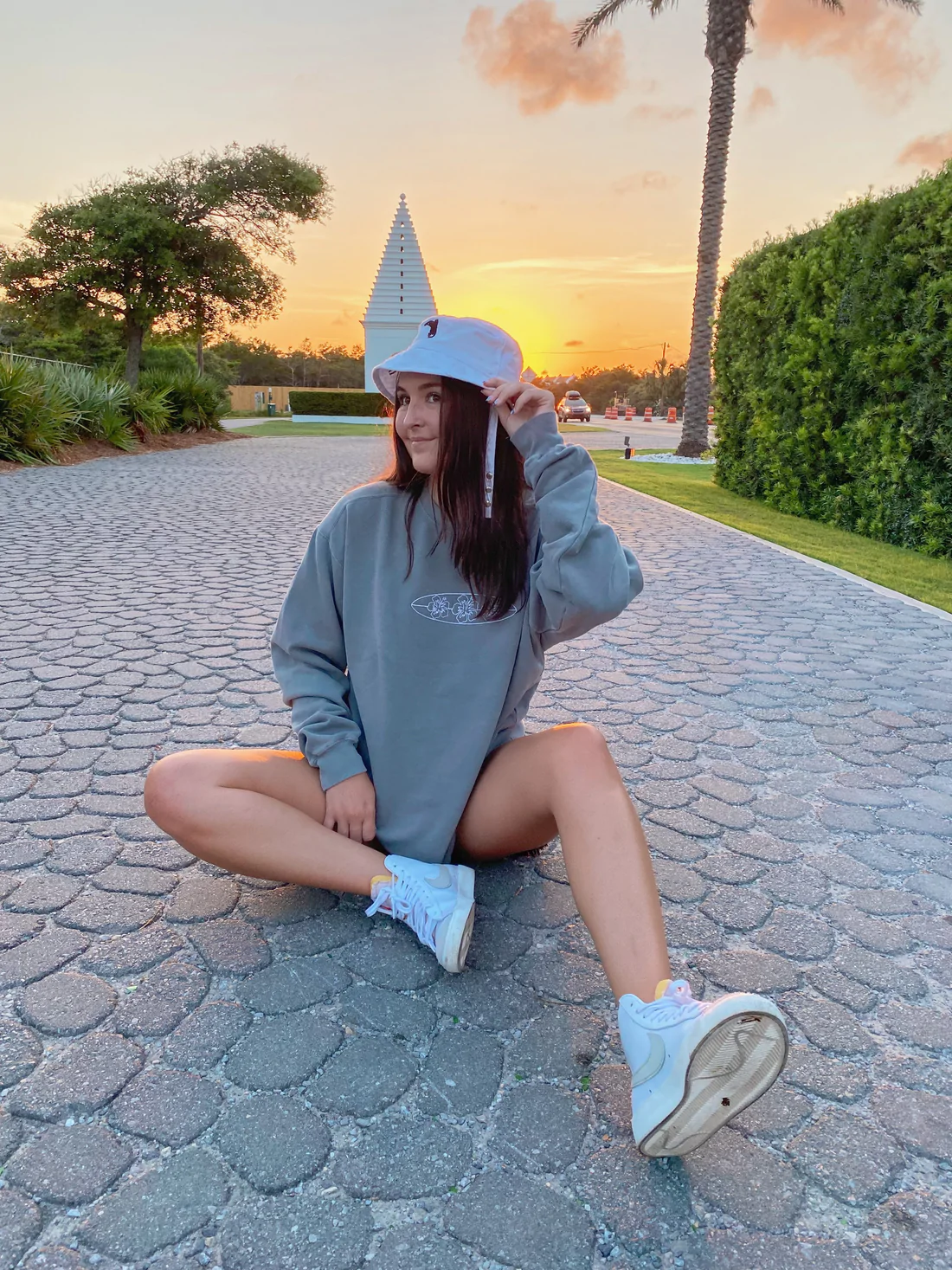 Know More – How to Build Your Interim Wardrobe
6. Loose gym-wear
Everyone loves to be fit and when it comes to gyming we always resort to skinny-fit clothes. Baggy clothes are appropriate for those who sweat out for hours in the gym. If you love doing yoga and want solace, you can definitely choose baggy clothes.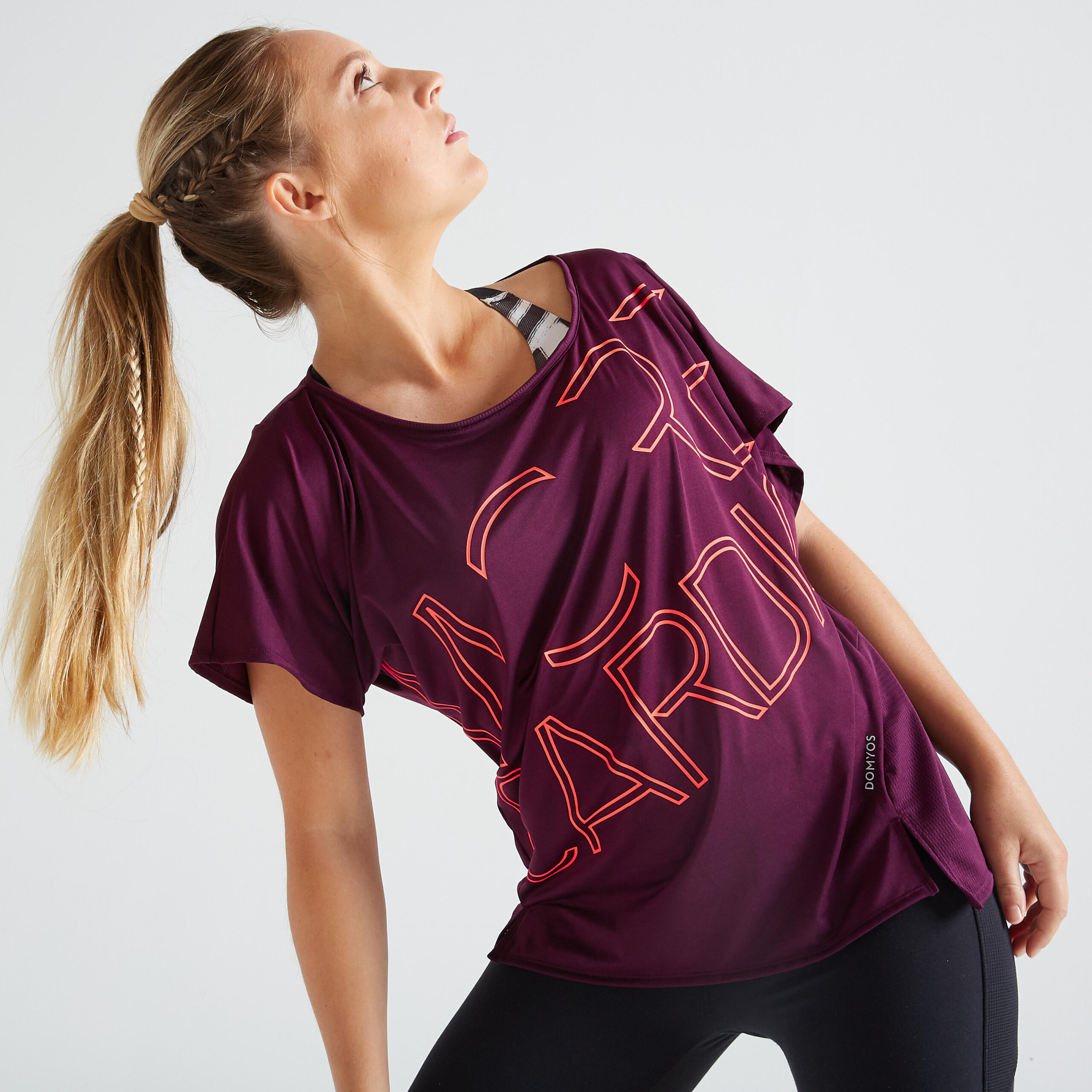 7. Loose Kurtas
Who says that only jeans and T-shirts can be loose? Kurta is one of the common casual wear that is no longer common. The kurta can be loose and baggy. It can be styled with skinny-fit jeans and a pair of heels. A kurta can be worn at different places such as offices, colleges, homes, or functions. When you are at home you love to wear comfortable clothes. A baggy kurta can be a perfect choice for you to look more graceful at home.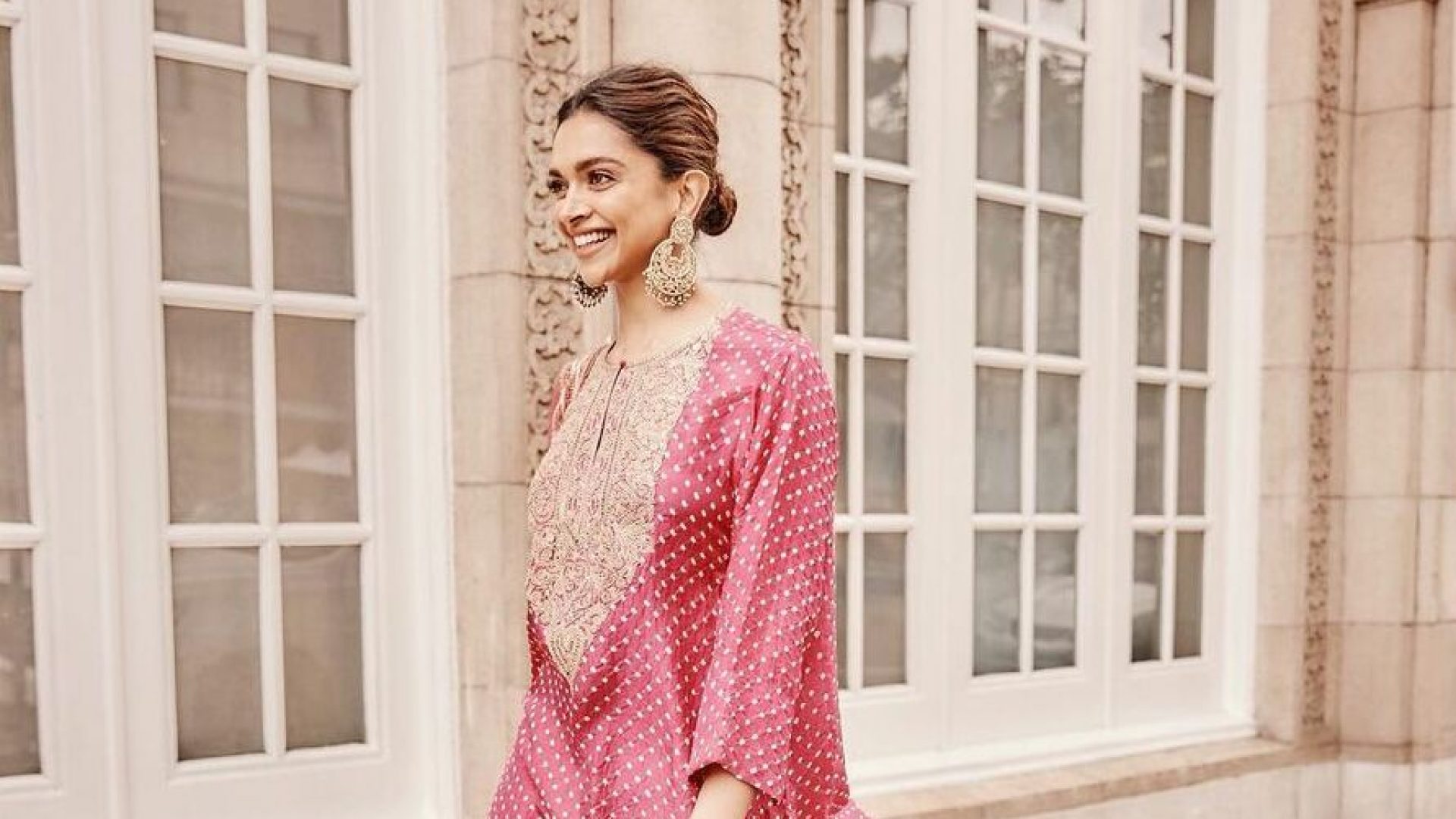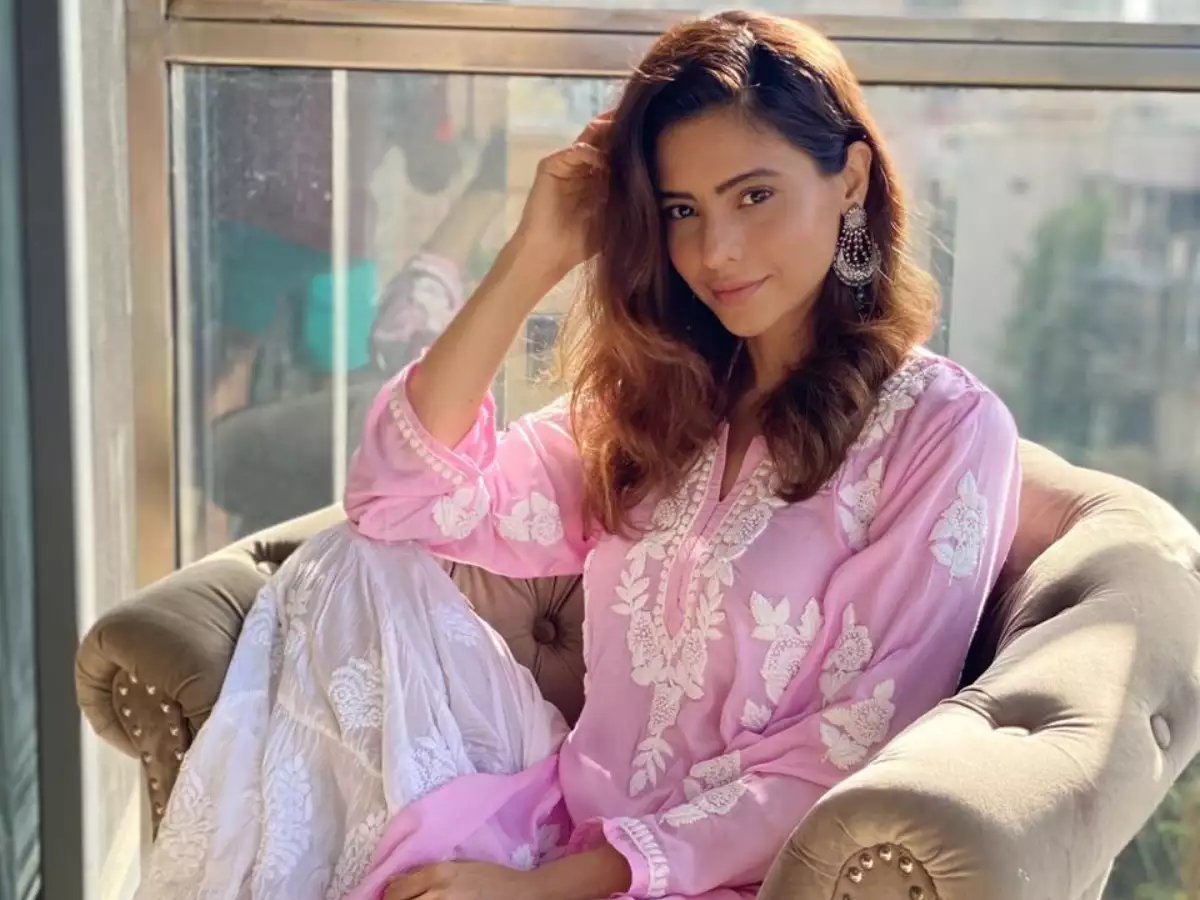 8. Oversized Blazers
Oversized blazers for women are a stylish and versatile fashion piece that can add a touch of sophistication to any outfit. They typically feature a looser fit and a longer length than a traditional blazer, making them more comfortable and relaxed to wear. They can be found in a variety of materials such as wool, tweed, and cotton, and can be styled in many different ways.
Oversized blazers for women can be dressed up for a professional setting or dressed down for a casual look, making them a versatile piece to have in your wardrobe. When wearing an oversized blazer, it's important to balance the silhouette by pairing it with fitted bottoms such as skinny jeans or tailored pants. They can also be worn with skirts, dresses, and shorts for a more playful look. Overall, oversized blazers for women are a must-have fashion piece that can elevate any outfit.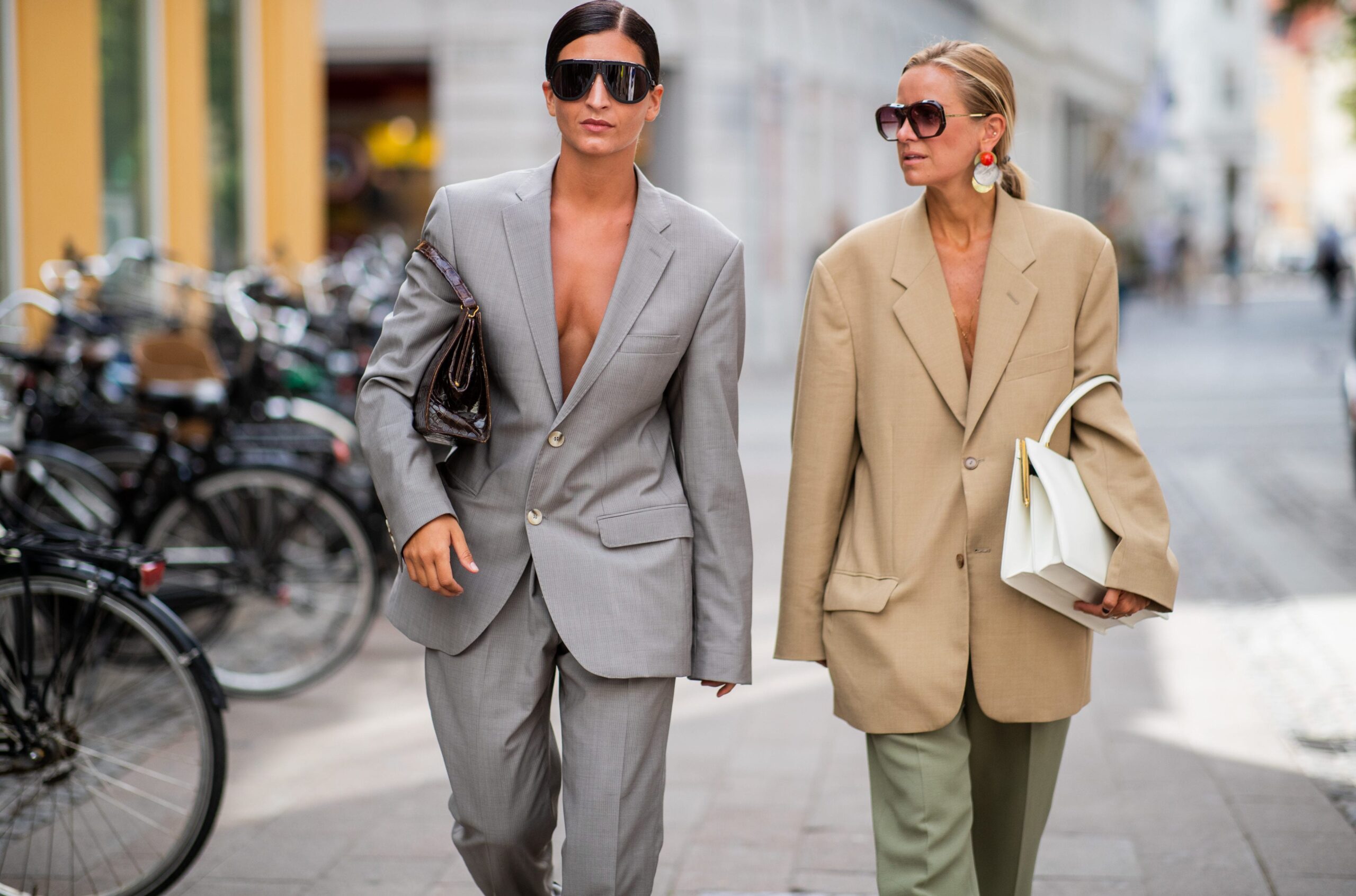 9. Oversized jacket or coat
An oversized jacket or coat for women is a fashionable and practical piece of clothing that can add a stylish touch to any outfit. These jackets or coats typically feature a looser fit and a longer length than a traditional jacket or coat, providing more coverage and comfort. They come in a variety of materials such as wool, denim, leather, and cotton, and can be found in a range of colours and patterns.
Oversized jackets or coats can be worn in different ways, depending on the occasion and personal style. For a casual look, they can be paired with jeans and a t-shirt or sweater, while for a more formal occasion, they can be worn over a dress or with tailored pants. They can also be layered over other pieces of clothing such as a sweater or hoodie to add extra warmth and texture to the outfit.
When wearing an oversized jacket or coat, it's important to keep the overall silhouette in balance. This can be achieved by pairing it with fitted bottoms such as skinny jeans or leggings. You can also accessorize the outfit with a belt or scarf to cinch in the waist and add some definition to the silhouette.
Overall, an oversized jacket or coat is a versatile and stylish addition to any wardrobe. They provide a comfortable and practical way to stay warm while still looking fashionable and chic.
Conclusion
In conclusion, baggy clothes for women have been a longstanding trend that has continued to evolve over the years. These loose-fitting garments offer a comfortable, practical, and versatile style that can be worn by women of all shapes and sizes. From the rebellious flapper fashion of the 1920s to the hip-hop and grunge scenes of the 1990s and modern-day streetwear fashion, baggy clothing has endured as a fashionable choice for those seeking comfort and a relaxed aesthetic.
Stop looking for style tips and become your own style influencer always remember style does not end on clothes it goes beyond that. Enhance your style by adding these baggy clothes to your wardrobe.
Know More – Streetwear Brands That Explore Identity And Culture Of Streets in India