The Wedding season is one of the favourite seasons of Indian people. It's a season of enjoyment not only for the groom but also for the friends and family. When it's come to dressing, men always take a backseat. But it's high time to change the seat and get ready to take a ride of trendy wedding outfits that can make you stand out of the crowd.
The dressing style of Indian men has witnessed a drastic change. Earlier, the dressing was limited to clothes only but as the fashion is developing consistently now the time has come to update the dressing style.
If you want to impress then dress the best way possible. The dressing is not just an art but a flair to present yourself to the world. Since the wedding season is approaching, check out the top trendy wedding outfits for men in India.
1. A Formal Suit
A formal suit is appropriate not only for business meetings but also for weddings. A formal suit can be styled in multiple ways. Men can style a formal suit with a checked tie and a brooch. It makes you look dapper yet elegant. Shoes can go well with the formal suit. A formal suit can be worn at the cocktail party. Make sure you choose the right suit for the right ceremony. If you are a groom's maid, you can prefer a formal suit.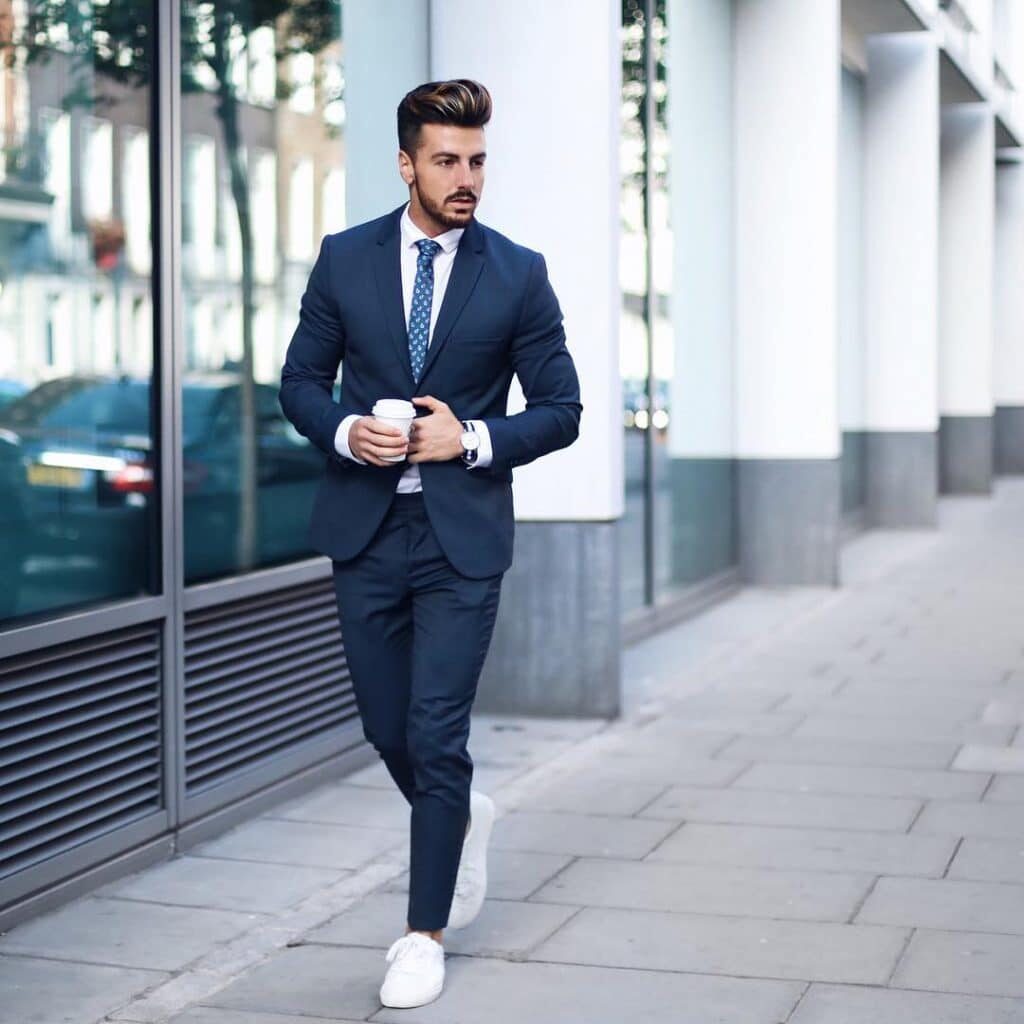 2. Sherwani
When you imagine an Indian groom, you imagine a man in a shimmery sherwani. It is the traditional and oldest wedding outfit for the Indian groom. The time has changed so has the sherwani. From typical red to golden colour, the sherwani is nowadays available in almost every colour. If you are a groom and want to make your wedding special you can definitely opt for sherwani for your big day.
Sherwani is the best-suited wedding dress for Indian men. There are numerous ways to style sherwani. Sherwani can be styled with a long stole of matching cloth and with a contrasting turban. It would add a royal look to sherwani. Always style sherwani with adequate accessories such as a gold-toned brooch, pearl beaded necklace, watch. These accessories will enhance your look. To add a splendid look to your sherwani, you must wear a mojari or jooti.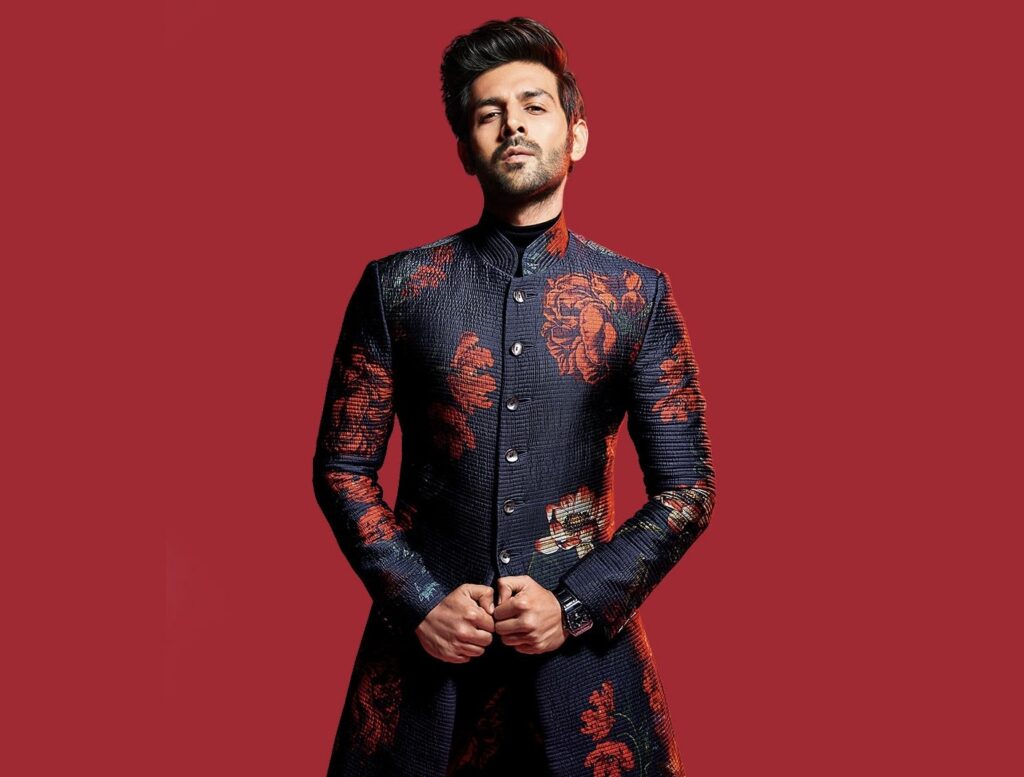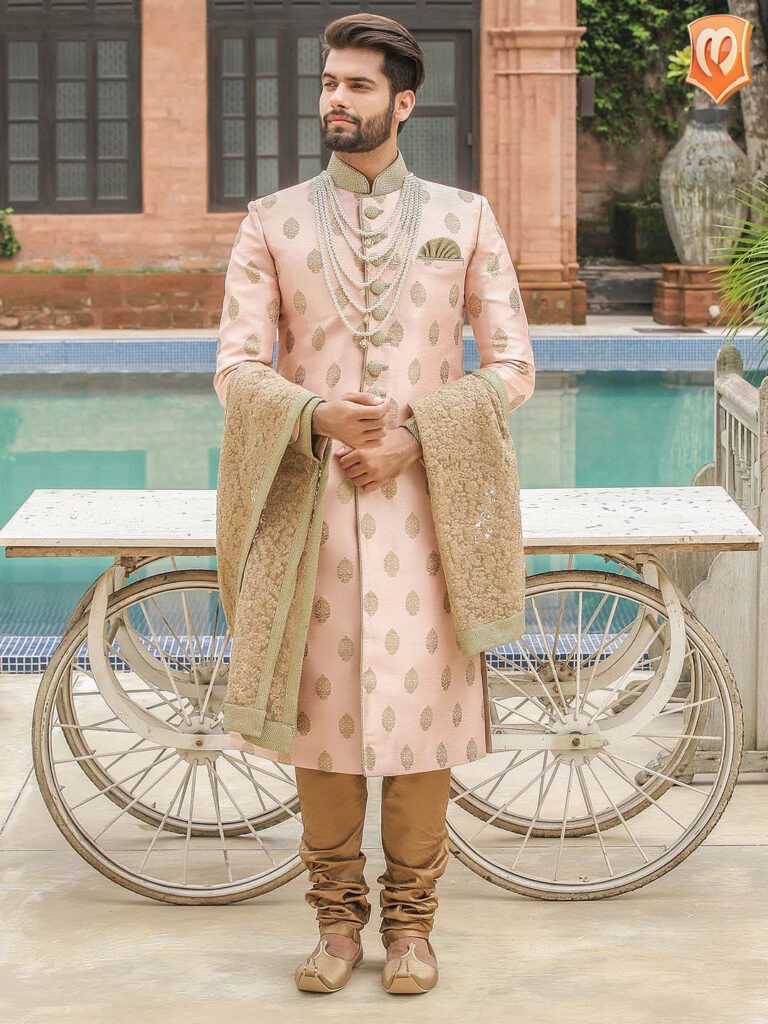 Image credit – Manyavar
3. The Elegant Kurta
If you want to keep your look simple yet humble, you should go for a kurta and pyjama. The kurta pyjama offers not only comfort but also style. Make sure that you choose a bright and scintillating colour. The kurta can be styled with a long contrasting stole and an overcoat. The kurta pyjama can be paired with a mojari and Punjabi jutti.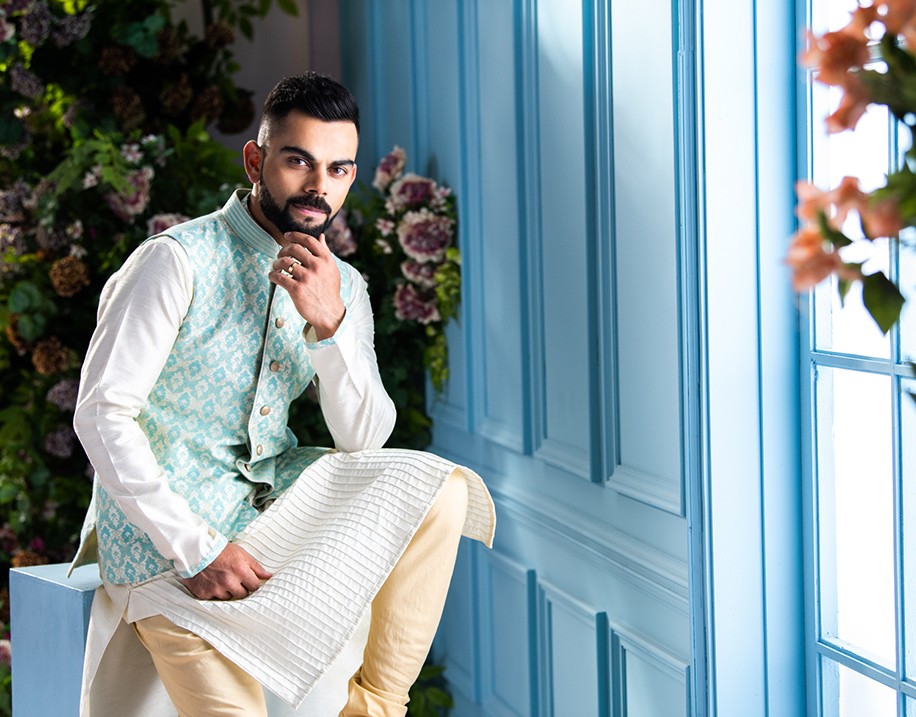 4. Jodhpuri Suit
Jodhpuri suit is suitable not only for the groom but also for the groom's maid. The jodhpuri suit is a traditional suit that originated in Rajasthan. It is one of the most appealing wedding dresses for men in India. The Jodhpuri suit is a coat combined with a trouser and an inner vest. It can be styled with accessories such as three chain brooch, safas, resplendent buttons. The Jodhpuri suit is best to look fancy in this wedding season.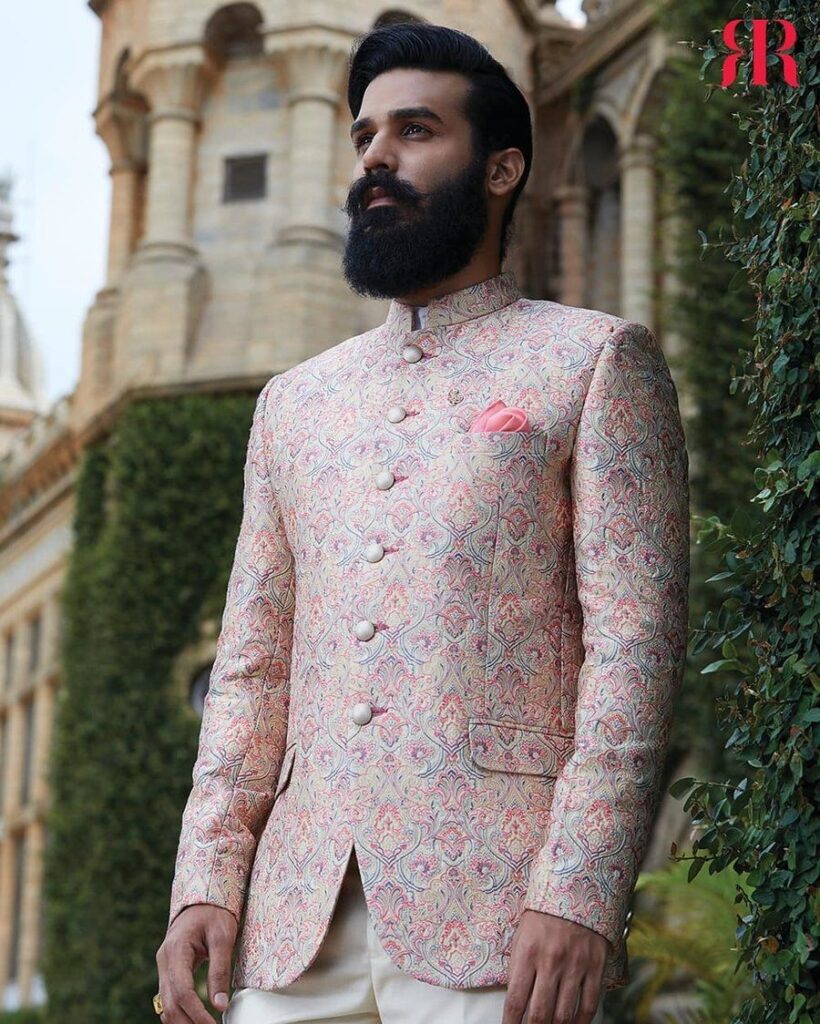 Image Credit – Raymond
5. Nehru Coat
Nehru coat is one of the trendiest wedding outfits for men in India. It never goes out of fashion. The Nehru coat can be worn at any ceremony such as sangeet, cocktail party, engagement, or reception. Nehru coat can be styled with chinos, solid printed kurta, pants, etc. Never forget to style Nehru coat with embellished accessories.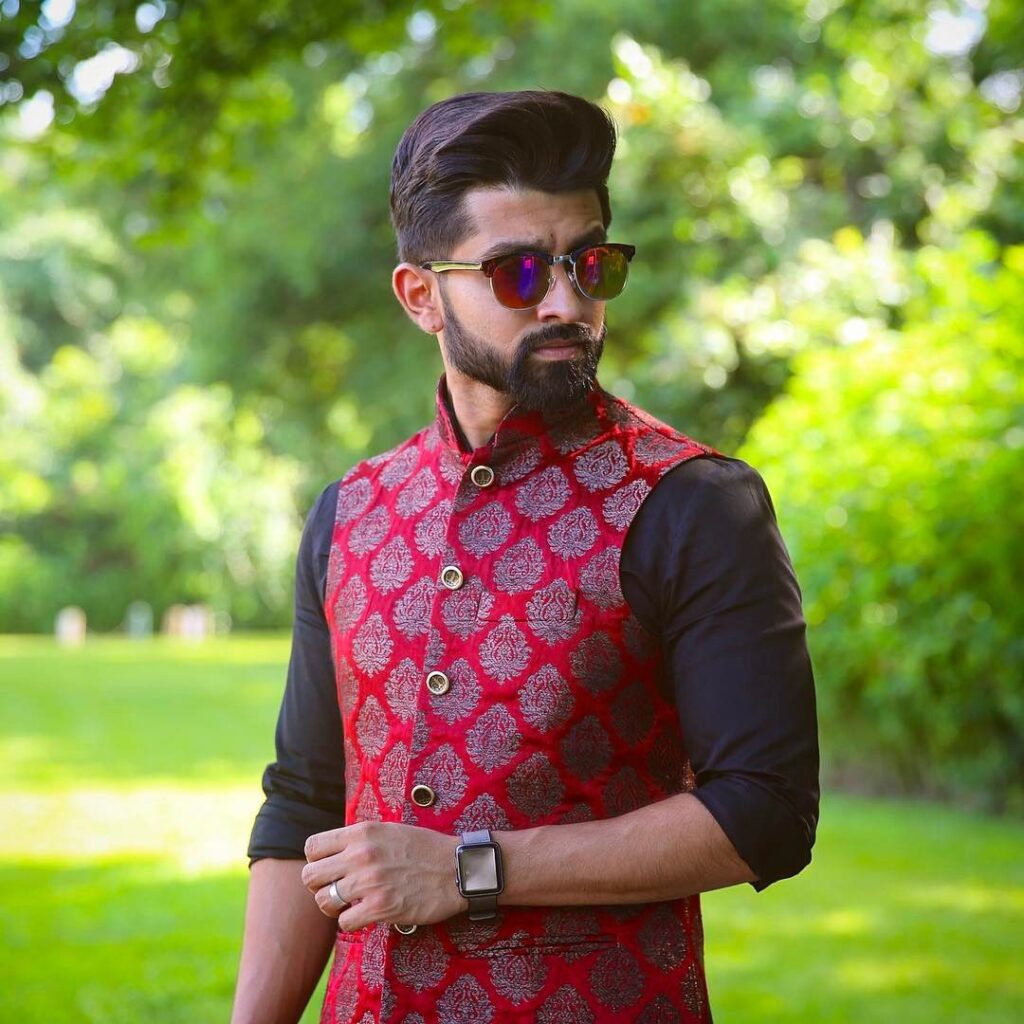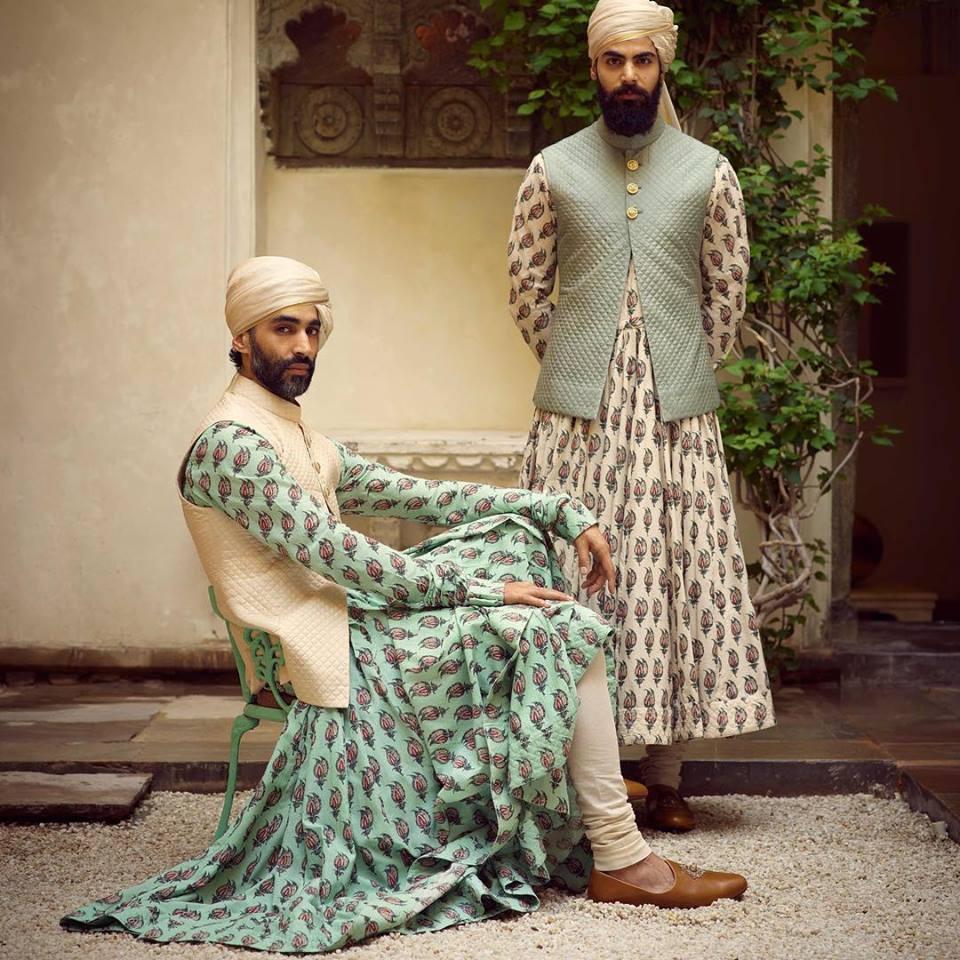 6. Blazer
Blazer is one of the best casual wear but it can be worn on the wedding day. Blazers demand effortless styling and can be paired with formal pants. Nowadays blazers are available in multiple colours and patterns.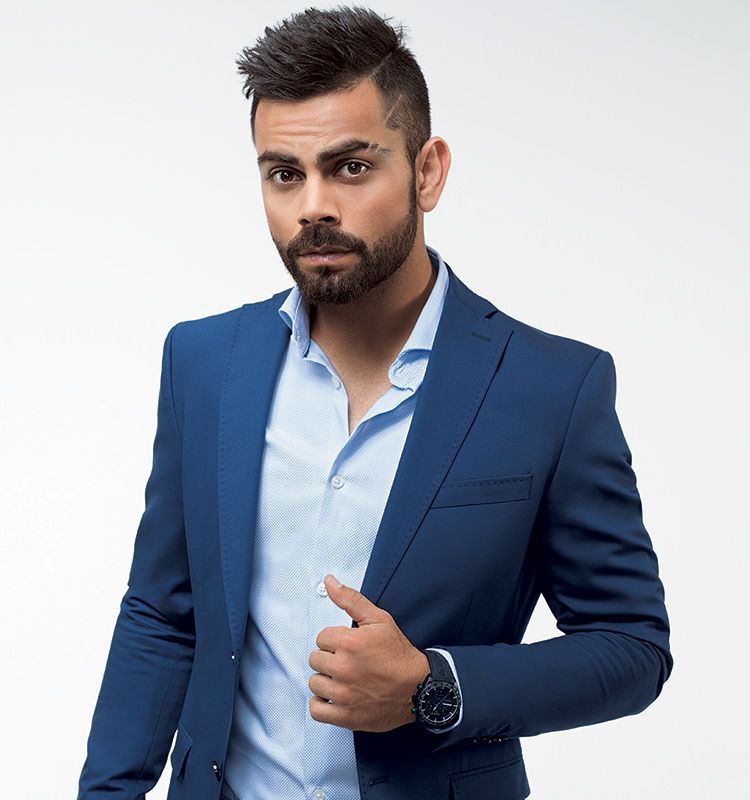 Get ready to rock this wedding season and refresh your wardrobe with trendy wedding outfits.
Also, Read – How to Build Your Interim Wardrobe