Introduction
Delhi NCR, a bustling hub of gastronomic diversity, has witnessed a rising trend in veganism. Nestled amidst the city's culinary treasures, there's a haven for plant-based enthusiasts – the top vegan cafes in Delhi NCR. Join us as we embark on a delightful journey to explore this haven of cruelty-free cuisine, where flavours come alive and ethics are celebrated. From delectable dishes that will tantalize your taste buds to the warm ambience that invites you in, this blog is your ultimate guide to the very best in the world of vegan cafes in the Delhi NCR region. So, get ready to discover, savour, and indulge in a world of plant-based goodness right here in the heart of India.
List of best Vegan Cafes in Delhi NCR
1. Rose Café (Saket, New Delhi)
The charming Rose Cafe takes pride in its commitment to vegan cuisine, offering an entire menu section dedicated to plant-based dishes. Among the options available are invigorating salads, featuring choices such as pumpkin or beetroot, which burst with fresh, natural flavors. If you're in the mood for something heartier, you can explore a selection of open sandwiches and pasta dishes that showcase a fusion of creative ingredients. For those who crave a comforting classic, the Vegan Shepherd's Pie is a standout choice, offering a vegan twist on a beloved favourite.
But the vegan journey doesn't stop there. Rose Cafe goes the extra mile to satisfy your sweet tooth with an enticing range of desserts. These include vegan delights like banana cake, apple cake, and the indulgent dark chocolate gelato, which happens to be a crowd favourite. And if you're planning to share the vegan goodness with friends or family, you're in luck – Rose Cafe offers whole cakes by the kilo. Simply order a few hours in advance to ensure your delightful vegan treats are ready for your enjoyment.
Address – 264, Westend Marg, Butterfly Park, Saiyad Ul Ajaib Extension, Saket, New Delhi, Delhi 110030

2. Greenr Café (Shahpur Jat, New Delhi)
Greenr stands out as the top vegan cafe for those seeking an abundance of vegan options. Their menu is a haven for plant-based eaters, featuring a diverse array of dishes crafted to satisfy various palates and preferences. What sets them apart is their commitment to inclusivity; even non-vegan dishes like pizza can be transformed into vegan delights with the option of vegan alternatives, albeit for a small additional cost. This dedication to accommodating all diners, along with their creative approach to vegan cuisine, makes Greenr a standout destination for those embracing a plant-based lifestyle or simply looking to explore the delicious world of vegan dining.
Address – N -4, Market, N Block, Greater Kailash I, Greater Kailash, New Delhi, Delhi 110047
3. Green Mantis (Khan Market, Delhi)
Nestled within the vibrant heart of Khan Market, Green Mantis is an inviting sanctuary for those seeking an escape from the city's hustle and bustle. Upon entering, the restaurant's verdant, nature-inspired decor welcomes guests into an Asian garden oasis, setting the stage for a memorable dining experience. Here, you can enjoy a tranquil ambience that complements the rich tapestry of Asian flavours awaiting you.
Green Mantis prides itself on an extensive menu that spans the culinary traditions of various Asian countries, including China, Japan, Thailand, and Vietnam. The dishes are thoughtfully crafted to capture the essence of each cuisine, offering a diverse array of flavours and textures. Whether you're a fan of savoury Japanese sushi, spicy Thai curries, or classic Chinese stir-fries, the menu caters to a wide range of preferences, ensuring there's something to delight every palate.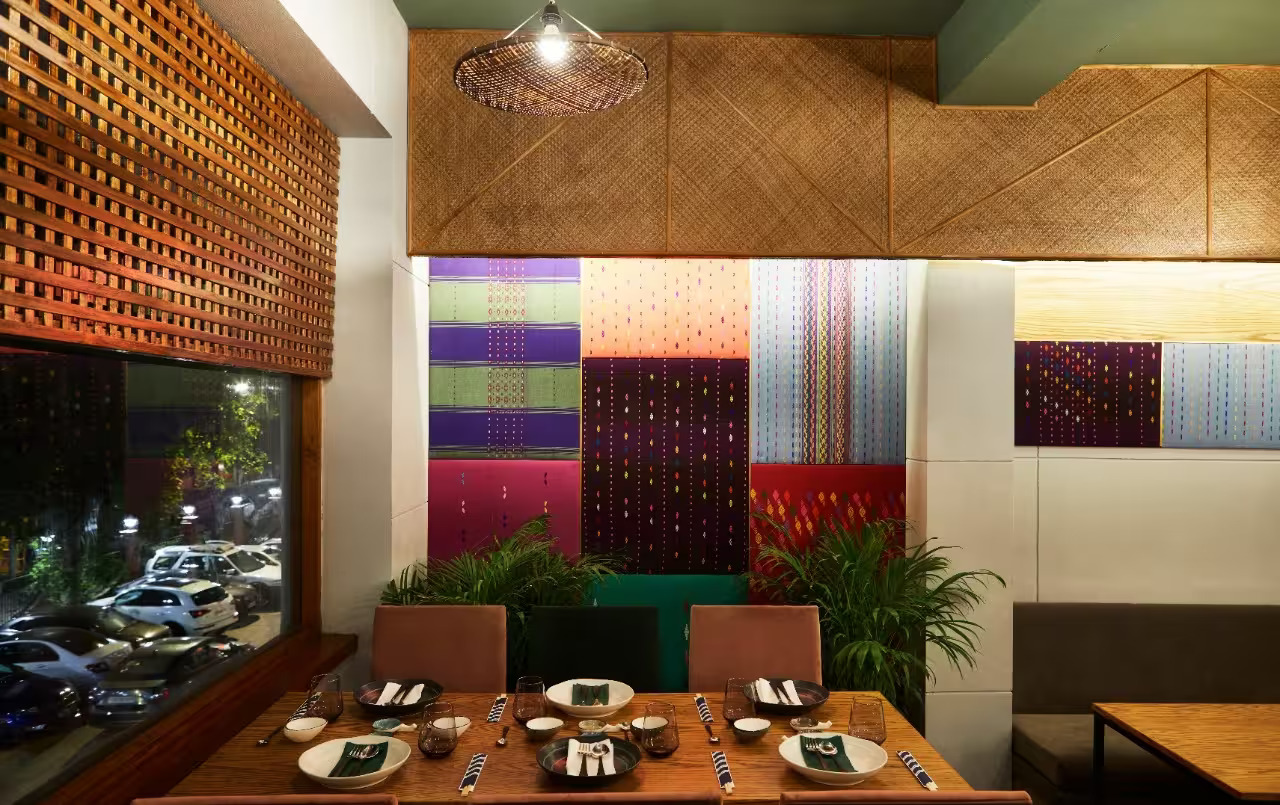 Address – 19, Khan Market, Rabindra Nagar, New Delhi, Delhi 110003
4. Sparrows At Home Cafe (Hajipur, Noida)
Sparrows At Home Cafe, an inviting and quaint establishment, offers a heartwarming atmosphere that's perfect for savouring a rejuvenating cup of coffee. But what sets this cafe apart is its dedication to catering to the vegan crowd. They boast an impressive variety of delectable, plant-based breakfast options, including mouthwatering vegan pancakes that tickle the taste buds without compromising on health.
Beyond the vegan delights, Sparrows At Home Cafe maintains its homely ambience and simple charm, contributing to an exceptionally snug and welcoming environment. If you're in search of a cozy spot where vegan cuisine takes centre stage, this is the place to be.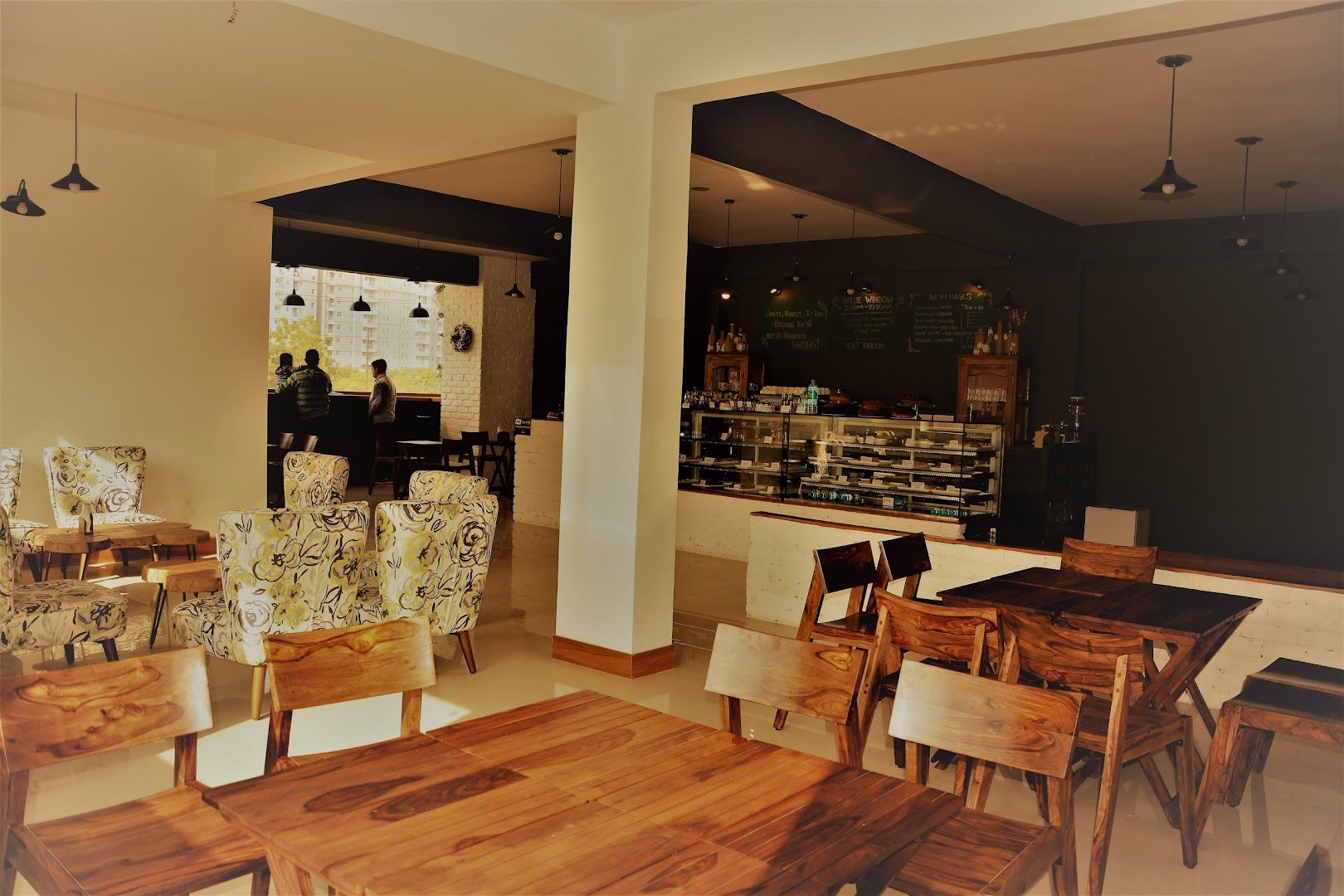 Address – First Floor, KM-01 Hajipur Market, Sector 104, Noida, Uttar Pradesh 201304
Also, check out the top cafe in Noida
5. Loving Hut – The Vegan Paradise (Sector 33, Gurgaon)
Loving Hut, as its name suggests, is a haven for those who appreciate the art of vegan cuisine. This restaurant ventures into an extensive array of culinary traditions and ingredients, transcending borders and boundaries. Their menu spans the globe, from Indian to Chinese, and even continental, while maintaining an unwavering commitment to delivering sumptuous flavours without compromising the essence of vegan dining.
Here, you can savour an impressive array of delectable delights, including tantalizing Tofu Pizzas, bountiful salad bowls, and an array of vegan meat dishes prepared using various cooking techniques. Loving Hut's dedication to pleasing the vegan palate is evident in every dish they serve, making it a must-visit destination for anyone in search of a memorable vegan culinary experience.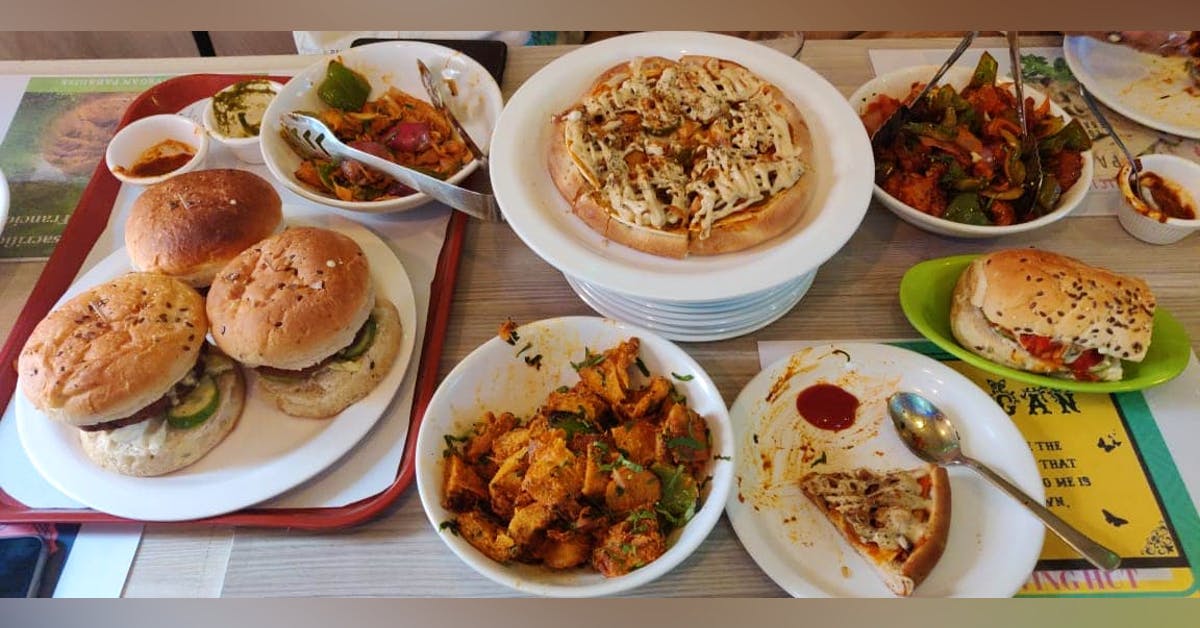 Address: Shop No. 7, near Hill Stone Market, near Subhash Chowk, Nambardar Market, Islampur Village, Sector 38, Gurugram, Haryana 122018
Each of these vegan cafes in Delhi NCR brings its unique charm and culinary creativity to the table. So, whether you're a seasoned vegan or an adventurous foodie, these cafes promise an exciting journey into the realm of plant-based cuisine. Join us as we delve deeper into each of these establishments, exploring their menus, atmospheres, and commitment to fostering a more compassionate and eco-friendly approach to dining. Stay tuned for an in-depth look at the delectable dishes and vibrant environments that make these cafes the cream of the crop in the region.