Introduction
Nestled in the heart of the majestic Himalayas, Uttarakhand offers a trekking paradise for enthusiasts seeking adventure, serenity, and a closer connection with nature. The diverse landscapes, ranging from lush green meadows to towering snow-capped peaks, make Uttarakhand an ideal destination for trekkers of all levels. In this article, we will embark on a journey through the 20 best treks in Uttarakhand that showcase the breathtaking beauty of this northern Indian state.
Best Treks in Uttarakhand
Easy Treks for Beginners 
1. Nag Tibba Trek
Known as the "Serpent's Peak," Nag Tibba offers a perfect introduction to trekking in Uttarakhand. The relatively easy trail takes you through dense forests, and charming villages, and offers panoramic views of the snow-capped Himalayas.
2. Dayara Bugyal Trek
Dayara Bugyal, one of the most beautiful alpine meadows, is an excellent choice for beginners. The trek unveils stunning landscapes, vibrant wildflowers, and captivating views of the Gangotri and Srikanth peaks.
3. Kedarkantha Trek
A classic winter trek, Kedarkantha promises a magical experience with snow-covered trails, pristine campsites, and breathtaking views of the Himalayan peaks, making it perfect for those stepping into the world of trekking.
4. Valley of Flowers Trek
Declared a UNESCO World Heritage Site, the Valley of Flowers trek is a burst of colour and biodiversity. A moderate trek, it showcases a mesmerizing array of wildflowers against the backdrop of the snow-clad peaks.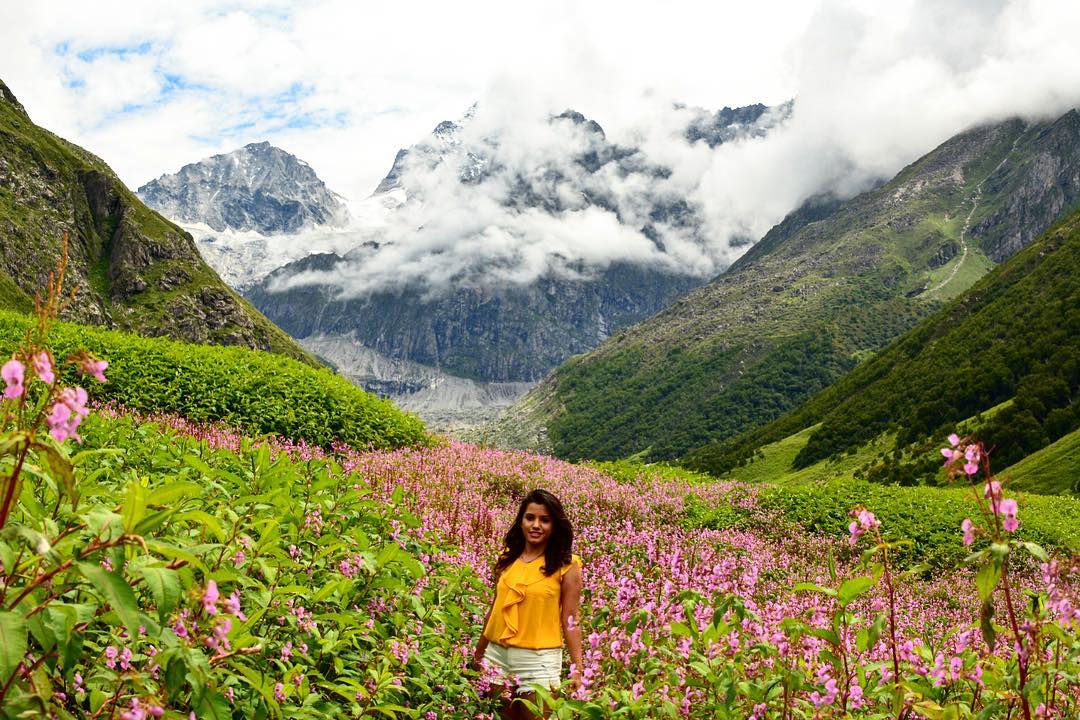 Moderate Treks for Enthusiasts
5 . Roopkund Trek
Roopkund, the mysterious skeleton lake, beckons trekking enthusiasts. This moderate Roopkund trek takes you through dense forests, and high-altitude meadows, and culminates with a view of the skeletal remains beside the glacial lake.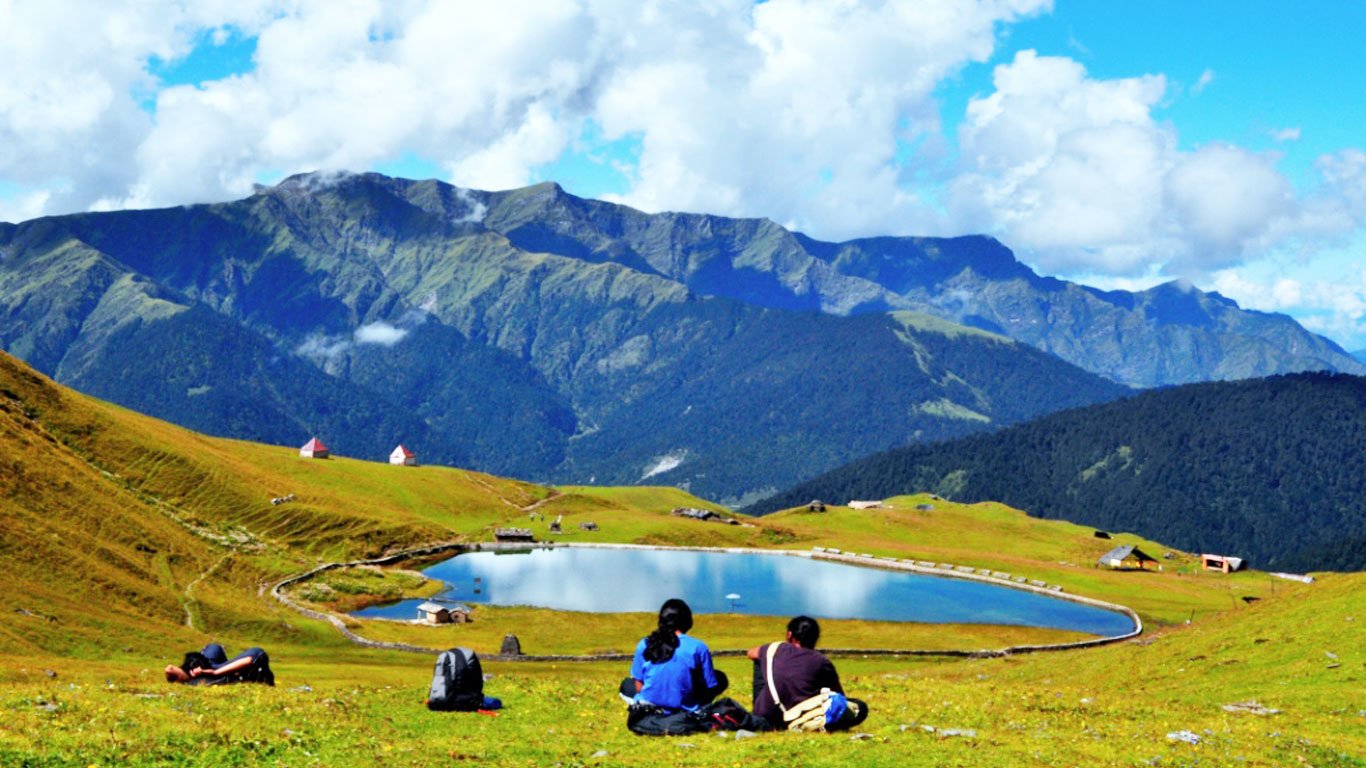 6. Har Ki Dun Trek
Har Ki Dun, the "Valley of Gods," is a classic trek that introduces trekkers to the rich cultural heritage of the region. The trail winds through ancient villages, and dense pine forests, and offers stunning views of Swargarohini, Bandarpoonch, and Blackpeak.
7. Kuari Pass Trek
Kuari Pass, also known as the "Lord Curzon Trail," presents panoramic views of the Nanda Devi Sanctuary. This trek offers a perfect blend of scenic landscapes, alpine meadows, and an opportunity to witness the local Garhwali culture.
8. Chandrashila Trek
Chandrashila, with its breathtaking views of the Himalayan peaks, is an extension of the popular Chopta-Tungnath trek. The summit provides a stunning 360-degree view, making it a rewarding experience for moderate-level trekkers.
Challenging Treks for Experienced Adventurers
9. Auden's Col Trek
Auden's Col, a high-altitude pass, connects the valleys of Bhilangana and Rudugaira in the Garhwal region. This challenging trek is a test of endurance and offers unparalleled views of surrounding peaks.
10. Kalindikhal Trek
For seasoned trekkers, the Kalindikhal Trek is an exhilarating journey that crosses multiple high-altitude passes, glaciers, and challenging terrains, providing an ultimate adventure amidst the grandeur of the Garhwal Himalayas.
11. Gangotri-Gaumukh-Tapovan Trek
Embarking on the Gangotri-Gaumukh-Tapovan trek is like tracing the sacred origins of the Ganges. This trek combines spiritual significance with challenging terrains, making it a favourite among experienced adventurers.
12. Nanda Devi Base Camp Trek
Nanda Devi, the second-highest peak in India, is a magnet for experienced trekkers. The Nanda Devi Base Camp trek takes you into the heart of this sanctuary, surrounded by towering peaks and pristine landscapes.
High-Altitude Treks for the Thrill-Seekers
13. Stok Kangri Trek
For those seeking an adrenaline rush, the Stok Kangri trek is an opportunity to summit a 6,000-meter peak. The trek challenges both physical and mental stamina, rewarding trekkers with breathtaking views from the summit.
14. Milam Glacier Trek
The Milam Glacier trek, in the remote corners of Uttarakhand, is a high-altitude adventure that traverses ancient trade routes. Trekkers are treated to awe-inspiring views of the Trishuli and Hardeol peaks.
15. Pindari Glacier Trek
The Pindari Glacier trek offers a unique blend of adventure and natural beauty. Trekkers traverse through dense forests, quaint villages, and reach the base of the magnificent Pindari Glacier, surrounded by towering peaks.
16. Rupin Pass Trek
Rupin Pass, with its thrilling river crossings, dense forests, and high-altitude meadows, is a challenging trek that rewards the thrill-seeker with stunning views of the Kinnaur and Garhwal Himalayas.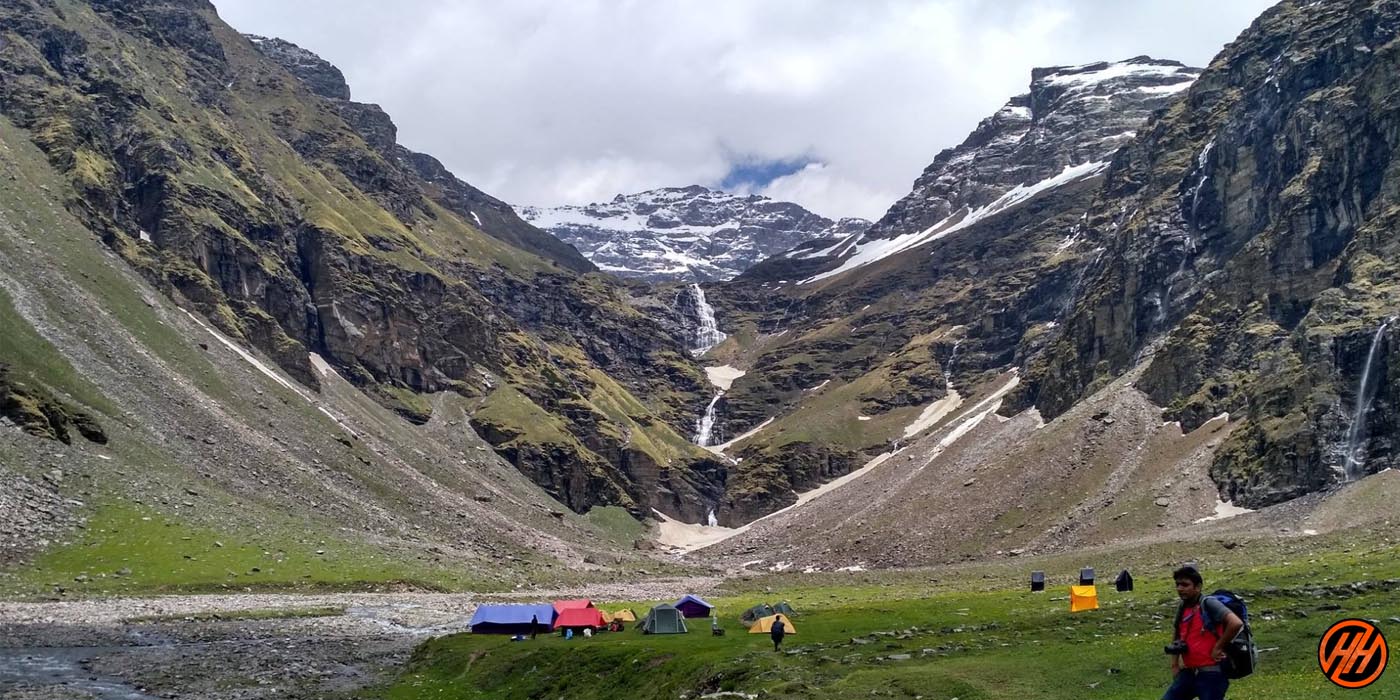 Offbeat Treks for the Explorer's Soul
17. Dayara Bugyal to Dodital Trek
This offbeat trek combines the charm of Dayara Bugyal with the serene beauty of Dodital. Trekkers traverse through lush meadows, and dense forests, and reach the pristine Dodital Lake, surrounded by tranquil landscapes.
18. Kagbhusandi Lake Trek
Hidden amidst the remote corners of Uttarakhand, Kagbhusandi Lake is a gem waiting to be discovered. The trek to this high-altitude lake offers solitude, panoramic views, and a true sense of exploration.
19. Kafni Glacier Trek
Kafni Glacier, nestled in the Kumaon region, is a less-explored trekking destination. Trekkers navigate through picturesque landscapes, and dense rhododendron forests, and reach the base of the stunning Kafni Glacier.
20. Vasudhara Falls Trek
Vasudhara Falls believed to be associated with the Pandavas of the Mahabharata, is an offbeat trek leading to this captivating waterfall. The trail passes through quaint villages, providing a glimpse into the local culture.
Conclusion
In conclusion, Uttarakhand unfolds as a trekker's paradise, offering a diverse range of trails catering to all levels of expertise. Whether you're a novice seeking a gentle introduction to the world of trekking or an experienced adventurer craving the challenge of high-altitude peaks, Uttarakhand has something magical to offer.
The Himalayan landscapes, dotted with alpine meadows, glaciers, and ancient trails, beckon trekkers to embark on a journey of self-discovery amidst nature's grandeur. As you lace up your boots and set foot on these trails, may the mountains inspire you, the landscapes humble you and the adventure transform you into a true mountain enthusiast. Uttarakhand awaits, ready to unveil its secrets to those who dare to trek through its majestic realms.