Introduction
Nestled in the lush Parvati Valley of Himachal Pradesh, the Kheerganga Trek is a captivating blend of natural beauty, spiritual significance, and the allure of hot springs. This enchanting journey offers adventure seekers and trekkers an opportunity to explore the mystical realms of Himachal. In this comprehensive guide, we will embark on a virtual expedition to Kheerganga, providing all the information needed to plan your adventure to this Himalayan paradise.
Overview of Kheerganga Trek
Location
Kheerganga is situated in the Parvati Valley of Himachal Pradesh, India. This trek is renowned for its moderate difficulty level and the therapeutic hot springs.
Duration
The trek typically spans 2 to 3 days, depending on the specific route and pace chosen by the trekkers.
Difficulty
The Kheerganga Trek is suitable for trekkers of various experience levels, making it a popular choice for both beginners and seasoned hikers.
Best Time to Trek
The best time to undertake the Kheerganga Trek is during the summer months, from May to June and then from September to November. The weather is pleasant, and the trails are usually free of snow.
How to Reach the Base Camp
To initiate your Kheerganga adventure, you must reach Barshaini, the starting point of the trek. Here's how to get there:
By Air
The nearest airport is Bhuntar Airport, also known as Kullu-Manali Airport, which is well-connected to major Indian cities. After landing at Bhuntar, you can hire a taxi to Barshaini, which is approximately a 3-4 hour drive.
By Road
You can also reach Barshaini by road. The nearest major cities are Bhuntar and Manali, which have good road connectivity. From Manali, it's about a 3-4 hour drive to Barshaini.
By Bus
Regular state-run and private buses operate from major cities to Manali and Bhuntar. From these cities, you can catch a local bus to Barshaini.
Best Time to Trek
The ideal seasons for trekking to Kheerganga are during the summer and early autumn. Here's why:
Summer (May to June)
This is when the region is lush and vibrant, and the weather is pleasant for trekking. The nights can be chilly, so pack accordingly.
Autumn (September to November)
Post-monsoon, the landscape is refreshed, and the weather remains favourable. The crowds are thinner, offering a more serene experience.
Trek Itinerary
The Kheerganga Trek offers an immersive journey through stunning landscapes and spiritual charm. Here's a day-by-day itinerary of the trek:
Day 1: Barshaini to Kheerganga
The trek begins at Barshaini, taking you along the Parvati River.
Explore the quaint village of Nakthan and Rudra Nag Waterfall.
Reach Kheerganga, where you can dip in the hot springs and camp under the starlit sky.
Day 2: Kheerganga to Barshaini (Optional)
If you wish to extend your trek, you can explore nearby villages like Tosh or return to Barshaini for a comfortable night's rest.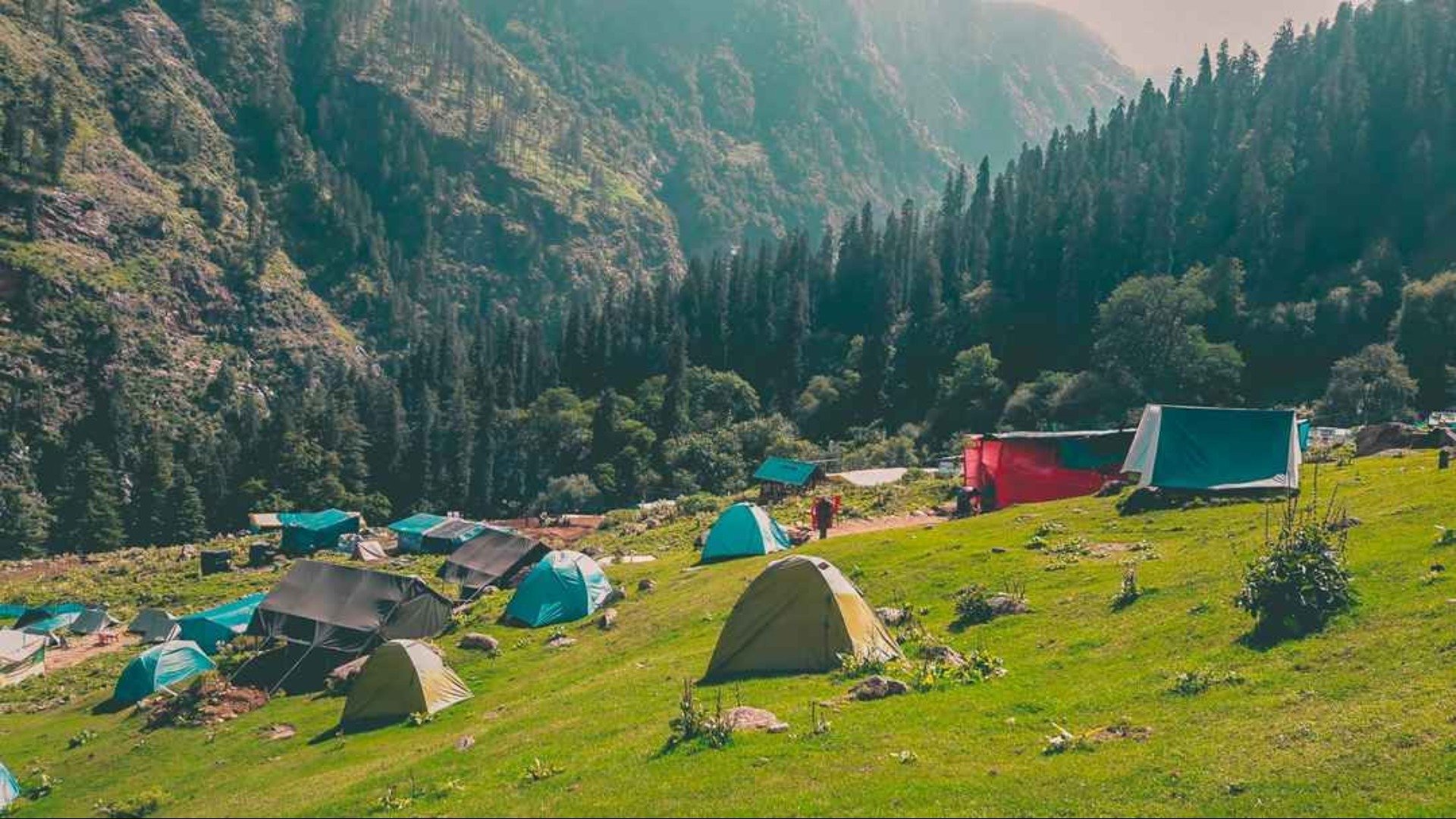 Highlights of the Trek
The Kheerganga Trek is studded with incredible highlights, including:
Parvati River: Enjoy scenic walks along the Parvati River, with its clear waters and picturesque landscapes.
Rudra Nag Waterfall: Witness the beauty of Rudra Nag Waterfall, a perfect place to take a refreshing break.
Kheerganga Hot Springs: Relax in the therapeutic hot springs of Kheerganga, known for their healing properties.
Panoramic Views: Throughout the trek, relish breathtaking vistas of the Parvati Valley and the surrounding peaks.
Malana Village (Optional): For those seeking an adventure, an optional side trip to Malana, known for its unique culture, is a possibility.
Serene Forests and Meadows: Walk through serene alpine meadows and enchanting forests, filled with lush greenery.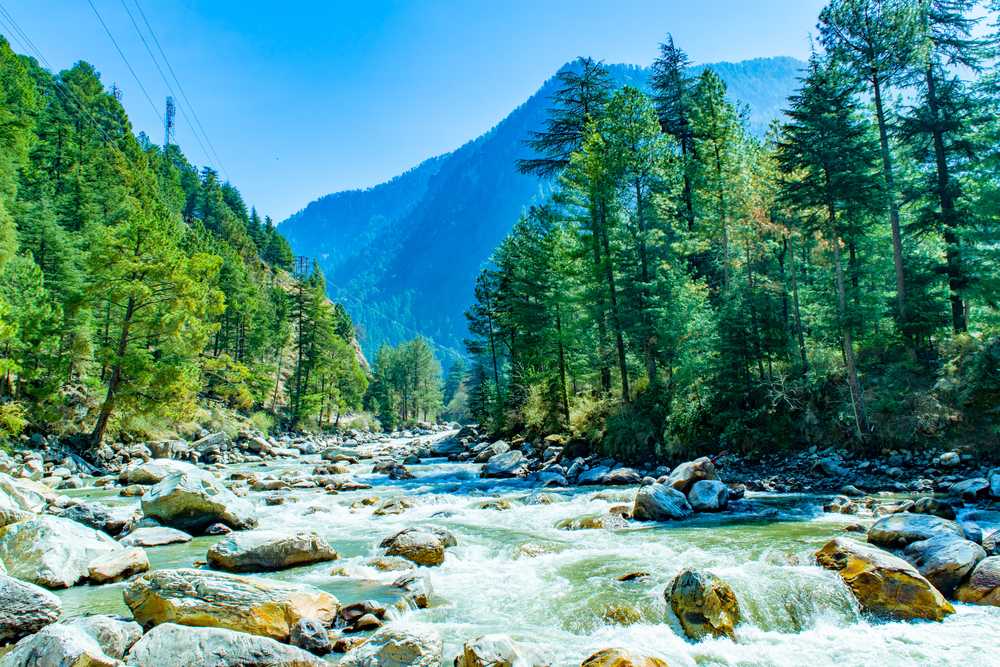 Flora and Fauna
The Parvati Valley boasts a rich biodiversity, featuring alpine and subalpine flora such as pine, deodar, and fir trees. In addition, wildlife enthusiasts can spot various species, including Himalayan goats and an array of birdlife. To protect this pristine environment, responsible trekking practices are essential.
Camping and Accommodation
Camping is an integral part of the Kheerganga Trek, with designated campsites available for trekkers. You can expect basic facilities such as tents, sleeping bags, and meals from the support staff. For trekkers seeking a different experience, Kheerganga also offers guesthouses and dormitories.
Local Cuisine and Dining
While trekking to Kheerganga, you'll have the opportunity to savour delightful Himachali and Israeli cuisine at local dhabas and cafes. Some popular dishes include Thukpa, Momos, and Israeli Shakshuka. These hearty meals are not only delicious but also provide nourishment and warmth in the cool mountain climate.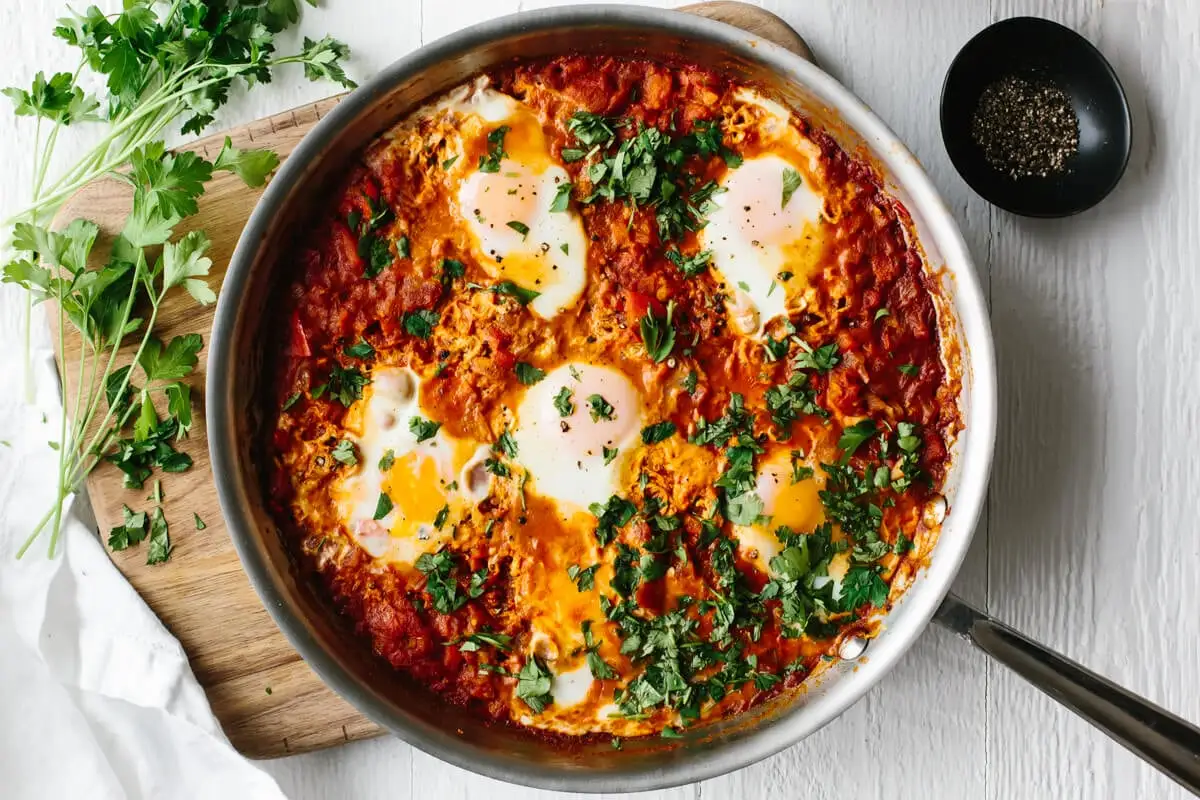 Challenges and Preparations
While the Kheerganga Trek is of moderate difficulty, preparation is essential. Here's what you need to know:
Physical Fitness: Improve your physical fitness with cardio and strength training to tackle the rugged terrain.
Packing: Pack essentials such as warm clothing, waterproof gear, sturdy trekking shoes, and a comfortable backpack.
Safety and Health Tips
Safety is a priority in the mountains. Here are some safety and health tips for trekkers:
Altitude Awareness: Be mindful of altitude-related symptoms, and carry necessary medications.
Hydration: Stay well-hydrated and refrain from alcohol and smoking to prevent altitude-related issues.
Weather Caution: Keep an eye on weather conditions, especially during the monsoon season.
First Aid Kit: Carry a basic first aid kit for minor injuries and illnesses.
Responsible Trekking
Responsible trekking is vital to preserve the pristine environment and cultural heritage of Kheerganga. Embrace Leave No Trace principles, dispose of waste responsibly, and respect local customs. Consider supporting the local economy by purchasing handicrafts and products from artisans.
Spiritual Significance
Kheerganga is not only a natural marvel but also a place of spiritual significance. According to local legend, Lord Shiva meditated at Kheerganga, and the hot springs are believed to have therapeutic properties. Many trekkers find a sense of tranquillity and spirituality during their visit.
Conclusion
The Kheerganga Trek is a journey that weaves together the allure of natural beauty, the warmth of the hot springs, and a spiritual connection with the Himalayas. From the enchanting landscapes along the Parvati River to the therapeutic hot springs of Kheerganga, this trek offers an array of experiences for travellers.
Explore some other Treks in India.