Kebabs are famous worldwide, whether they are made of chicken, mutton, beef, paneer, or vegetables. The popularity of kebabs has spread beyond Middle Eastern cuisine to become a global delicacy. Let's take a look at the list of different kinds of kebab dishes and learn more about them!
Shall we?
1 – Galouti Kebab
Taste it as an appetizer or snack; galouti kebabs will add energy to any event or party. Royal Delight is made from chopped lamb and green papaya marinated with ground spices. Then mix the chopped lamb with a dough of chickpea flour, eggs, and green peppers, and then fry them in oil. The use of exotic spices and pure ghee gives it a wonderful flavor and aroma. Moreover, Galouti Kebab is an integral part of Awadhi cuisine and is made in Nawabi style. Nawab from Lucknow was the first to serve because his teeth were fragile; he wanted to taste a soft, melt-in-mouth kebab.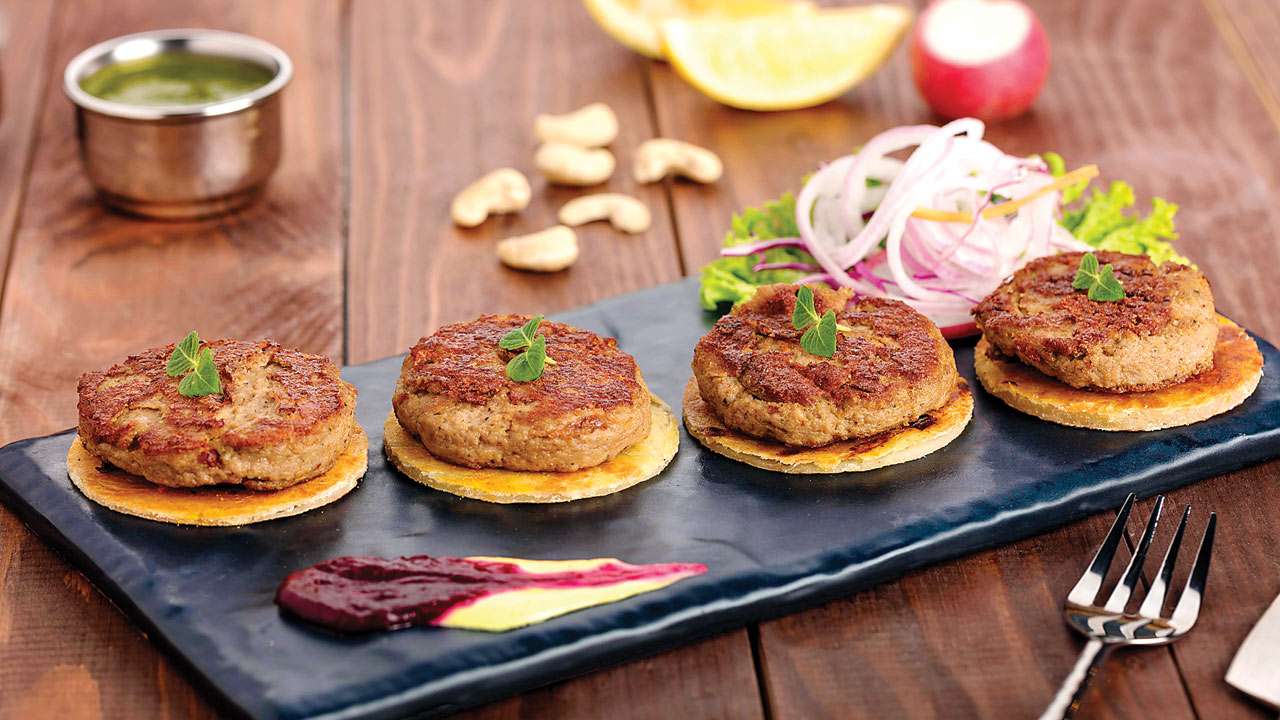 2 – Tunday Kebab
The Tunday kebab is a delicious dish, mainly used as an aperitif or appetizer. Typically, buffalo meat and 160 different spices are used to prepare it. This dish uses plain yogurt, curry powder, grated ginger, crushed garlic, curry powder, cloves, cardamom, small onions, melted ghee, dried mint, vinegar, sugar, limes, etc. 
3 – Shish Kebab
Shish Kebab is a popular Middle Eastern and Awadhi preparation. Cubes of lamb marinated in lemon juice, bell peppers, olive oil, cumin, black pepper, and ginger make up the exotic appetizer. Preheat the grill and cook the lamb pieces on a skewer in a tandoor oven. 
4 – Shami Kebab
Shami kebab are one of the most famous and yet demanded kebab dishes that are originated from the royal cuisine of the Mughal dynasty. Besides the Indian subcontinent, it is also very popular in neighboring countries like Pakistan. However, it is made with minced lamb and other ingredients such as green pepper, red pepper, black pepper, cumin seeds, cloves, cinnamon, coriander, and black pepper. 
5 – Hariyali Kebab
The famous appetizer is made with boneless chicken nuggets or chicken nuggets, with an aromatic green paste of coriander, mint, and other exotic spices. If you are a vegetarian, you can use cheese instead of chicken and customize it. When preparing, mix the chicken pieces with lemon juice, salt, and chili powder. Grind all the spices, including garlic, ginger, mint, coriander, and green chilies. 
6 – Seekh Kebab
Seekh kebab is one of the most famous kebab dishes in the world. Considered primarily as an aperitif or snack, it originated in the Indian subcontinent. It is made by mixing Indian spices and minced meat. Later it was grilled on skewers. The use of various spices makes it rich in flavor and aroma.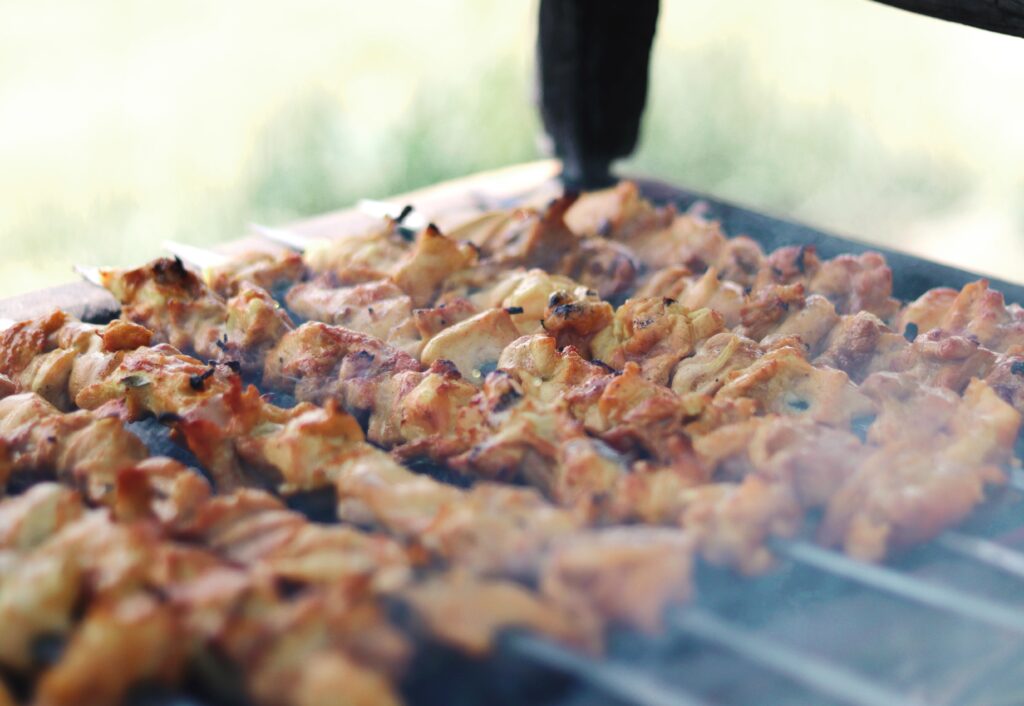 Read More: 10 Types of Biryani You Should Try in India
7 – Dahi Kebab
This dish is made with paneer, creamy yogurt, and raisins. Kebabs are given a healthy makeover! These melt-in-your-mouth kebabs are simply impossible to resist. They are widespread on North Indian restaurant menus for their soft, mouth-melting interior texture while remaining crisp on the outside.
8 – Hara Masala Kebabs
These kebabs are filled with the goodness of peas and spinach. It is a healthy, delicious, and easy recipe to make.
Add a vegetarian delight to your dinner party menu with this quick and straightforward recipe. Garden and vegetarian are new!
9 – Burrah Kebab
Burrah Kebabs are made of beef and many spices, very famous in Mughlai cuisine. It mainly consists of larger pieces of meat. If you are also a lover of Mughlai cuisine, you must not miss such delicious dishes.
10 – Kathi Kebab
Kathi Kebabs are very famous among all the kebab dishes because they are made using clay pots. This is the most popular Indian dish made with tandoor. We all know the taste of tandoori chicken, and the reason behind its deliciousness is tandoori. This kebab is a great snack. The best way to have these delicious Kathi kebabs is to wrap them in Kathi rolls. You can add a lot of chutney to the rolls so that the taste of the kebabs can also improve your mood.
Exploring the world of kebab dishes can be an exciting adventure for foodies everywhere. Whether you prefer veg or non-veg options, there are endless possibilities for delicious and flavorful meals that will tantalize your taste buds. From traditional recipes to modern twists, kebabs offer something for everyone, and every palate. So why not embark on a culinary journey and discover your new favorite kebab dish today?