Exploring Delicious Banaras Street Food Scene
Banaras, also known as Varanasi, is a city in the northern state of Uttar Pradesh in India. It is considered one of the oldest continuously inhabited cities in the world and is renowned for its spiritual and cultural significance. However, in addition to its rich history and tradition, It is also known for its delicious Banaras street food. The city's food scene is a melting pot of various culinary influences, including North Indian, South Indian, Mughlai, and even international flavors.
Banaras street food is famous for its spicy, tangy, and flavorful taste. The streets of Banaras are lined with vendors selling a variety of snacks and dishes that are both affordable and satisfying. The locals often refer to these street foods as "chaat," which is a term used to describe a type of savory snack that is typically served as an appetizer or as a light meal.
One of the most popular Banaras street food is the "kachori." Kachori is a deep-fried pastry that is filled with a spicy lentil or pea mixture. It is usually served with tamarind chutney and aloo sabzi (potato curry). Another popular snack is the "samosa," which is a deep-fried pastry that is filled with spiced potatoes and peas. It is usually served with mint chutney and tamarind chutney.
Another must-try dish in Banaras is the "chaat." Chaat is a type of street food that is popular all over India, but Banaras has its unique twist on it. The Banaras-style chaat usually consists of a crispy fried puri (a hollow, deep-fried bread), filled with a mixture of boiled potatoes, chickpeas, and spices, topped with sweet and spicy chutneys, and yogurt. This sweet and savory combination is a burst of flavors in every bite and is a favorite among locals and tourists alike.
Read Also: Banaras – Explore the Spiritual & Cultural Capital of India
If you are looking for something more substantial, Banaras has plenty of options. One of the most famous dishes is the "litti chokha." Litti is a dough ball made of wheat flour and stuffed with spiced gram flour or sattu (roasted chickpea flour). It is usually served with chokha, a mashed potato and brinjal dish that is seasoned with spices and served with ghee (clarified butter). This hearty and flavorful dish is a perfect meal for anyone looking for an authentic Banaras experience.
Most important, no discussion about Banaras street food would be complete without mentioning the famous "paan." Paan is a preparation of betel leaf that is stuffed with various fillings, including sweetened coconut, fennel seeds, and various spices. It is often chewed as a mouth freshener after meals or on special occasions. Banaras is known for its unique take on paan, which includes a variety of fillings like chocolate, gulkand (rose petal jam), and even gold and silver foil. In this blog, we will explore some of the famous local food of Banaras with its specialized place.
Famous Places to Enjoy Banaras Street Food
1. Kachori Sabzi at Ram Bhandar
Kachori Sabzi is a popular breakfast dish in Banaras. The dish consists of crispy kachoris served with a spicy potato and chickpea curry. Ram Bhandar, located in the heart of the city, is a famous food joint that serves one of the best Kachori Sabzis in the city. The kachoris are fried to perfection and are served hot with spicy chutney and curried potatoes.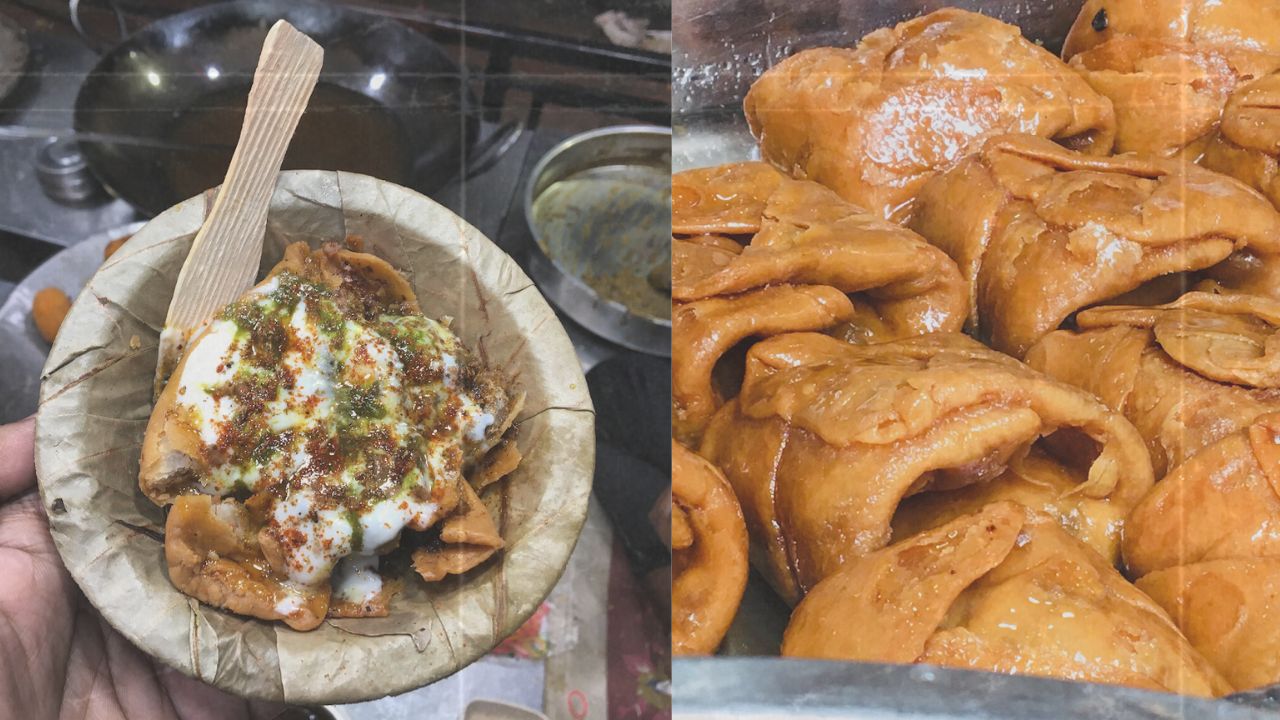 Address: C.K 15/29 Katra Ratanlal, Thatheri Bazar, Govindpura, Varanasi, Uttar Pradesh 221001
2. Lassi at Blue Lassi
Blue Lassi is a popular lassi joint in Banaras, located near the famous Kashi Vishwanath Temple. The lassi at Blue Lassi is thick and creamy, made with fresh yogurt and topped with dry fruits and rose petals. The lassi comes in different flavours such as mango, banana, and chocolate.
Address: CK 12/1 Kunj Gali, Kachaudi Gali, Near Rajbandhu, Govindpura, Varanasi, Uttar Pradesh 221001
3. Malaiyo at Thatheri Bazaar
Malaiyo is a sweet dish that is only available in the winter season in Banaras. It is made by whisking milk and dew drops together, which results in a light and fluffy texture. The dish is topped with saffron, cardamom, and nuts. Thatheri Bazaar, located in the old city, is a popular place to try this delicious winter delicacy.
Address: Katra Ratanlal, Thatheri Bazar, Govindpura, Varanasi, Uttar Pradesh 221001
4. Chaat at Deena Chaat Bhandar
Chaat is a popular snack that is a must-try in Banaras. Deena Chaat Bhandar is a famous food joint that serves some of the best chaat in the city. The chaat is a combination of crispy puri, boiled potatoes, chickpeas, and sweet and spicy chutneys. The chaat is topped with yogurt, sev, and coriander leaves, which adds a burst of flavours to the dish.
Address : Hanuman Mandir, Ramapura Luxa Rd, Luxa, Varanasi, Uttar Pradesh 221001
5. Thandai at Ksheer Sagar
Thandai is a popular drink in Banaras, made with a mix of milk, nuts, and spices. Ksheer Sagar, located near Assi Ghat, is a famous food joint that serves delicious thandai. The thandai at Ksheer Sagar is made with a blend of almonds, cashews, and saffron, which adds a rich and creamy flavour to the drink.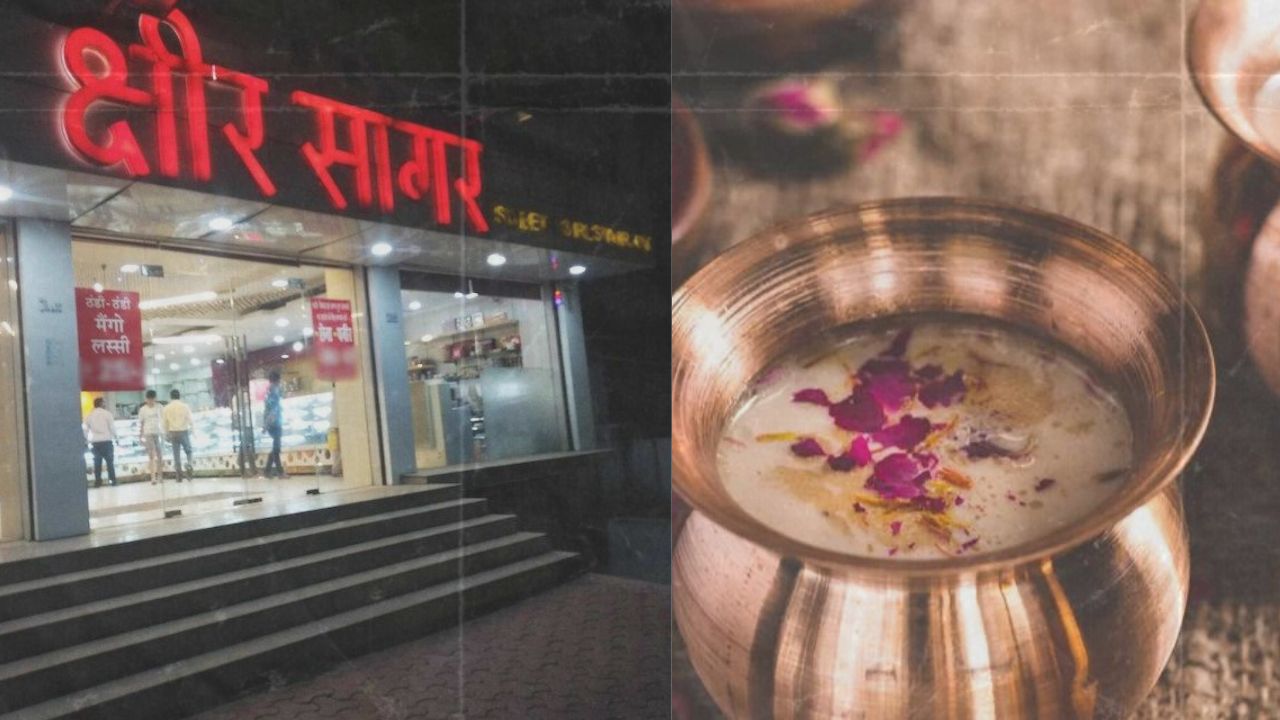 Address: B-15/45, Sonarpura Road, Sonarpura, Tilbhandeshwer, Bhelupur, Varanasi, Uttar Pradesh 221001
6. Banarasi Paan at Ramchandra Chaurasia Tambul Bhandar
Ramchandra Chaurasia Tambul Bhandar is a go-to destination for anyone seeking an unforgettable experience of Banarasi paan. With over 50 years of expertise, they have perfected the art of creating some of the most tantalizing paans you will ever come across. Their specialty lies in crafting multi-flavored paans with exotic masalas and condiments that leave an indelible impression on your taste buds. It's impossible to stop at just one! The excellence of their creations has even attracted numerous celebrities and politicians over the years, earning them a reputation as one of the most sought-after manufacturers and exporters of flavored paan. It's an experience you won't want to miss!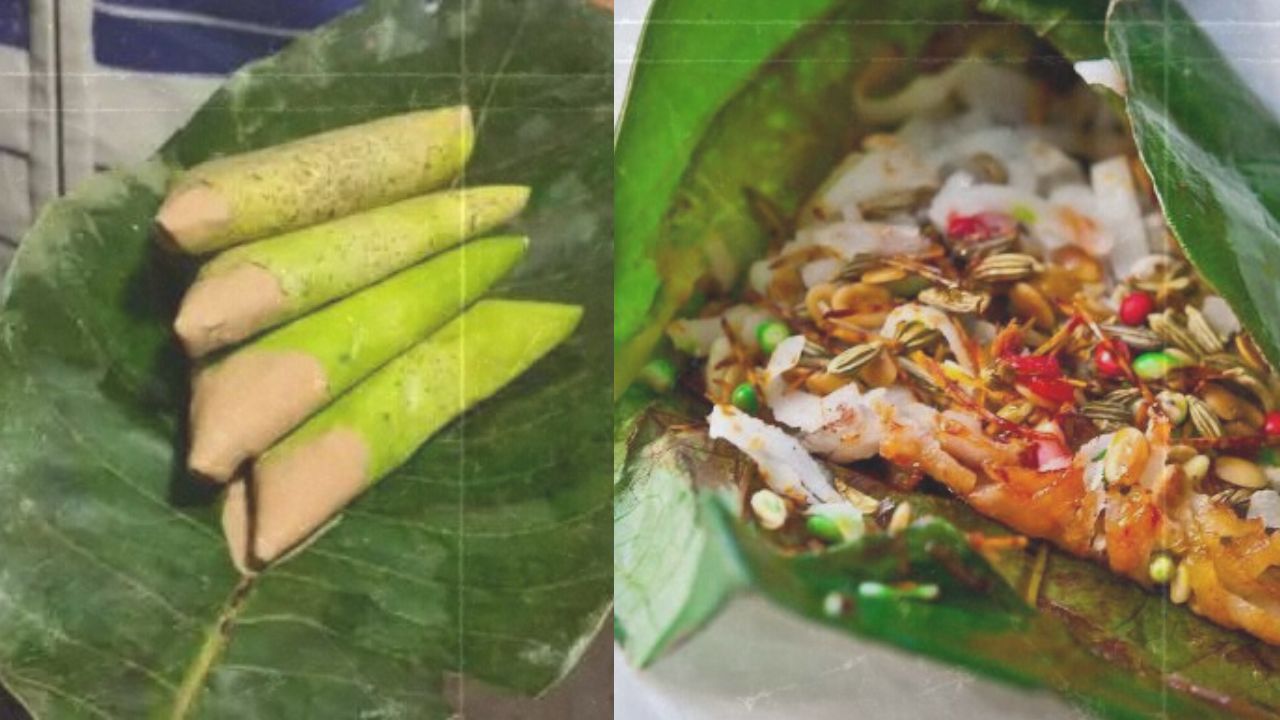 Address: CK 19/16 – A, RB Collection Pvt. Ltd,, Ash Bario, North Chowk, Varanasi, Uttar Pradesh 221001
Banaras street food is a true reflection of the city's rich heritage and cultural diversity. From crispy kachoris to mouth-watering chaat and savory litti chokha, Banaras street food has something to offer to every food lover. The combination of local spices, exotic condiments, and fresh ingredients used in these dishes creates a burst of flavors that are sure to tantalize your taste buds.
What makes Banaras street food truly special is the authenticity of the preparation methods and the use of age-old recipes that have been passed down from generation to generation. The street vendors take pride in their culinary skills and offer a glimpse into the unique blend of flavors that make up the city's food culture.
The popularity of Banaras street food has spread far and wide, with tourists from all over the world flocking to the city to indulge in its delectable delights. It's not just a culinary experience, but also a cultural one, as it provides a glimpse into the city's vibrant and colorful lifestyle.
If you ever get the chance to visit Banaras, make sure to take the time to explore its streets and sample the city's incredible Banaras street food. You're sure to discover new flavors, dishes, and culinary experiences that will stay with you long after you leave the city.